Biography
Paul Fitchett has a professional career which began in 1974 as a graduate civil engineer, working in water engineering. Following 12 years working on site and in the design office, he took a mid-career break to study for an MSc in Construction management at Leeds University, after which he worked in contracts and commercial management at Thames Water. During his time there he developed new forms of contract for project delivery, most notably a 2-stage target cost contract, which, in 1989 (before the Latham Report) developed new collaborative ways of working with contractors.
During his time at Thames Water, he took a 3-year secondment to Paterson Candy International to work as the pipeline engineer on the Izmit Water Supply Scheme, in Turkey, finalising pipe design and coordinating supply and delivery for a 100km pipeline, which was completed just before, and which survived, the 1999 Izmit earthquake.
In 2008, he moved to higher education as the programme leader for the built environment at the University of West London, teaching full time and part time students as well as working on the creation and validation of new degree courses.
He has worked as a module leader at UCEM since 2013, teaching building technology to undergraduate students, contract administration and practice to post graduate students, as well as supervising student projects in associated areas.
Appointments
Paul Fitchett has been an external validator for Birmingham City University.
He currently has no external appointments.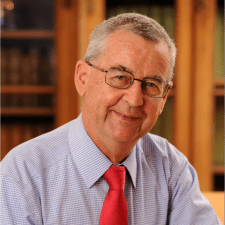 Qualifications and memberships
Qualifications
Memberships
Publications
Books
Fitchett, P. a. Haslam J, 2002. Writing Engineering Specifications. 2nd ed. London: Spon Press.
Academic Profiles
Go back to academic profiles