Research and knowledge exchange
Excellence in sustainability, resilience and creativity drive everything we do
UCEM aims to transform the quality of life for society, whilst ensuring the wellbeing of future generations through the provision of better and more sustainable urban futures. We pride ourselves and owe much of this accolade to strong industry engagement in both teaching and research. UCEM fuses traditional built environment disciplines with state-of-the-art technologies that have the potential to disrupt your business and put you ahead of your competition.
We offer new ways of thinking, can carry out business diagnostics, offer solutions in process or product optimisation and/ or design to help with operational agility and future business growth. We aim to grow our local, regional, national and international collaborative networks.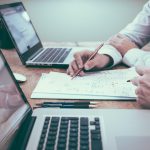 A world-leading, professionally accredited and life-long learning school
Why work with us?
Access to new knowledge, technologies and innovative solutions

Route to high quality, cost-effective research and development

Independent advice and a long-term recruitment pipeline

Wide ranging expertise and rigorous research track record
Knowledge Transfer Partnerships (KTP)
Accelerating innovation in UK businesses with academic excellence
As a global centre of research excellence, the University College of Estate Management (UCEM) is widely recognised as a reliable and trusted partner for business innovation. KTPs form a key part of this engagement and with our ongoing collaboration with 500+ businesses, we are aptly placed to co-create research that will shape sustainable built environments for the future whilst supporting your business to improve productivity and competitiveness.
Benefits to businesses
Run for over 45 years, co-funded by Innovate UK, KTPs are a cost-effective way to access new expertise and recruit a highly qualified graduate for:
Growth-orientated SMEs, eager to build and execute their ambitious strategy

Businesses seeking significant productivity gains

Organisations looking to up-skill their staff by deploying industry-leading practices

Businesses seeking the development of strong relationships with a leading academic institute
KTPs have successfully grown business capabilities by:
Developing new products or services

Finding innovative solutions to manufacturing or processing challenges

Adopting and embedding new technologies

Addressing sustainability challenges

Developing new service models and operational capacity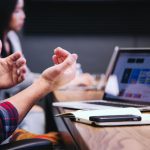 Funding
KTP is the most successful Government funding mechanism for university-company engagement. We can deliver a 1 to 3 year R&D project scoped around an opportunity or innovation, which is identified by your business, but for which you need access to our expertise to successfully implement. We help to embed the new capability into your business. This is low-cost consultancy opportunity.
For Small and Medium-Sized Enterprises the grant rate is 60% of the project cost, for large companies 50% and for the third sector it's 70%; therefore, typical project costs for the business are around £40,000, £27,000 or £20,000 per annum respectively – all for the appointment of a graduate and weekly access to UCEM expertise.
Work with us
If you think a KTP can help your business increase its productivity, please contact research@ucem.ac.uk UCEM has a dedicated KTP lead who will manage the application process and support the project through to its conclusion. We proudly boast an exceptionally high success rate.
500+ businesses work with us each year; we'd love to welcome you to our collaborative network.
UCEM Awarded KTP
Read about UCEM being awarded our first KTP with The Prince's Foundation.