Biography
Rob is an experienced construction manager with a wide range of experience in a range of different types and sizes of construction projects. He has spent over twenty years in the construction industry moving into education in 2017. He has worked on a number of construction projects including several PassivHaus type residential, residential developments and light commercial projects.
Rob started his teaching career at Peterborough Regional College/University Centre Peterborough delivering HNC/HND and Degrees in conjunction with Anglia Ruskin University.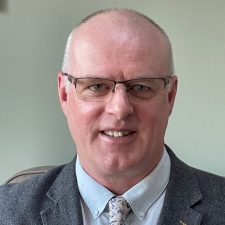 Qualifications and memberships
Teaching
Research interests
Industry
Qualifications
Memberships
Rob has taught on a variety of modules at undergraduate levels. However, his specialist area are construction technology, construction site management, retrofitting and building services.
Low carbon heating systems.
Sustainable construction.
Retrofitting existing residential building for energy greater energy efficiency
Prior to moving into education, Rob ran his own building contracting and property development company. He has experience of all areas of construction and has worked on many projects, including new build and refurbishment.

Academic Profiles
Go back to Academic Profiles