Biography
Matthew Smith is a chartered surveyor with 12 years of professional practice with commercial, residential development and healthcare property. He has experience of valuation, agency, development and investment appraisal as well as compulsory purchase and insolvency. He also has a keen interest in building technology and proptech.
Matthew moved into education in 1997 and has both a Certificate and Master's in Education. He has won awards for his teaching and learning and in 2012 was shortlisted for the prestigious Times Higher Education Most Innovative Teacher of the Year Award.
He is as passionate about real estate as he is about learning, and his commitment to supporting students in their studies is evident in his winning the Birmingham City University Extra Mile Award.
Matthew has been an Associate Tutor at UCEM since 2005 but became a full-time tutor in 2021. He also delivers module content at both undergraduate and postgraduate level.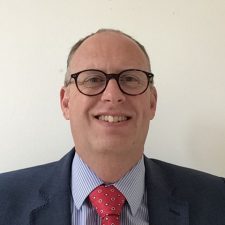 Qualifications and memberships
Teaching
Research interests
Industry
Qualifications
Memberships
Matthew leads the Valuation: The Five Methods Module and contributes to other Modules that feature valuation and development appraisal.
Whilst not a active researcher himself, Matthew is interested in anything that advances built environment education and valuation and development related research that can support his teaching and his own continuing professional development.
Matthew maintains links with industry and is keen to involve these links in providing real life case study material on which to build assessments that are relevant, authentic and challenging.
Publications
Books
Scarratt D (2008) Property Valuation: The Five Methods of Valuation. Taylor and Francis, Abingdon. (co-author)
Smith M (2002) Selling Residential Property. PSNTO, London (Course Materials for the Property Services National Training Organisation)
Refereed Conference Papers
Smith M et al, (2002) Developing an Appropriate Investment Appraisal Model for Strategic Decision-Making in the Care Home Sector. ERES, Glasgow
Journals
Boyd, Amidu and Smith (2013) Developing Consensus on the Real Estate Body of Knowledge RICS, London and the American Journal of Real Estate.
Academic Profiles
Go back to academic profiles