FRAMEWORK
BUILT FOR REPRESENTATION
| | | | |
| --- | --- | --- | --- |
| | Lead Student Representative & Lead Student Trustee | Postgraduate Student Trustee | |
| Postgraduate Programme Student Representatives | Academic Board Representative (Postgraduate) | Academic Board Representative (Undergraduate) | Undergraduate Programme Student Representatives and Level 3 Student Representatives |
| Student Ambassador (Supported & Disabled) | Student Ambassador (BAME) | Student Ambassador (Sustainability) | Student Ambassador (Community) |
STUDENT REPRESENTATIVES
BUILT FOR CONSULTATION
Our representatives act as a bridge between students and UCEM and ensure that all students are consulted throughout their journey. This allows UCEM to act on feedback and create positive change for the whole student community.
Lead Student Representative
Your lead student representative plays a pivotal role in ensuring that the student voice is championed at the highest levels within UCEM. They attend crucial meetings and work closely with student representatives and UCEM staff to discuss key issues affecting the student body. This person is also a student trustee.
Lead Student Trustee
With a focus on the student cohort, this trustee attends Board of Trustee meetings and sub-committees to provide non-executive oversight of all UCEM activities and to contribute to the development of strategy and the university's future vision.
Postgraduate Student Trustee
With a focus on the postgraduate student cohort, this trustee attends Board of Trustee meetings and sub-committees to provide non-executive oversight of all UCEM activities and to contribute to the development of strategy and the university's future vision.
Programme Student Representatives
Programme student representatives represent the students on each specific programme. They encourage debate, champion students' views and act as a communication channel between programme leaders and students.
Academic Board Representatives
UCEM's Academic Board is our supreme academic authority and guardian of the academic quality and standards of its higher and further education awards. The Academic Board is a standing committee of the Board of Trustees. We have two student representative on this board who attend all meetings and provide insight and feedback on the student experience.
MEET YOUR CURRENT ADVOCATES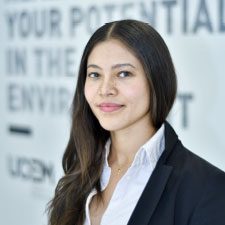 Phoebe Farrell – Lead Student Representative
I have always been interested in working with and helping other people, and that is what initially attracted me to this role. I like igniting change and seeing that change in action producing real and measurable results. As a recent graduate of UCEM, I understand the path students are taking and I am always available to help students out and lend a listening ear. The best part of this role is being able to transform students' comments and feedback into action points that shape how UCEM delivers education. UCEM really listens to the student voice and is always evolving, and being a part of that is really special to me.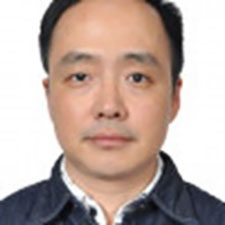 Jimmy Liu – Programme Student Representative
My name is Jimmy and I live in Hong Kong. I am a new student at UCEM and previously worked in the garment industry. I am now studying on the MSc Building Surveying programme as I would like a different career. I enjoy being a programme student rep as I can express my cohort's thoughts on UCEM's teaching and learning. I am also using this opportunity to get involved with other students by helping them to succeed and contributing to UCEM's development. Hopefully, through these interactions, I can develop myself more and have a deeper understanding of the building surveying industry.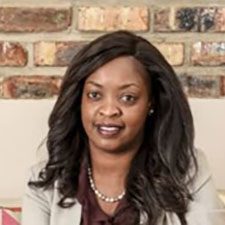 Johanna Shikongo – Programme Student Representative
I wanted to study the MBA Construction and Real Estate to enhance my skills and be of service to my country. In my student representative role, I would like to help shape the student learning experience and student welfare. Being based in Southern Africa (Namibia), I take it upon myself to be the voice of those students in my region to leverage the benefits of this institution. My focus will also be on continuous advocacy to help stimulate students to proactively give constructive feedback on how teaching and learning takes place in their faculties as well as suggest best practices.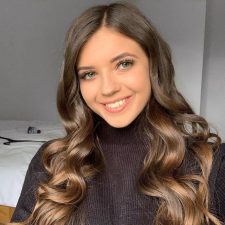 Meg Pankhurst – Programme Student Representative
I enjoy being a student rep as it provides the opportunity to encourage and support other students, whether that be with studying, work or life in general. I am also extremely grateful for the platform that I now have to offer suggestions and changes to online learning, which I hope will benefit students for years to come. Ultimately, providing guidance and contributing to positive change is my goal as a student rep and forming long-lasting relationships with others is a bonus.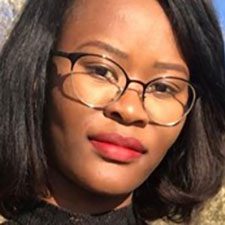 Kavereu Hangue – Programme Student Representative
I developed a strong passion and love for real estate, most especially valuation during my undergraduate studies and wish to excel in the industry. As it stands, students face different challenges based on their background and country of origin. Therefore, I wish to be the voice of my fellow cohort, placing special focus mainly on the minority students outside of the UK who, in my opinion, do not fully have the same representation or advantages (in terms of infrastructure, exposure, experience, technology, etc) as those from the UK or other countries.
STUDENT AMBASSADORS
BUILT FOR INSPIRATION
Our student ambassadors aim to inspire current and potential students at networking, open events and webinars. They also have a presence on our social media and email communications where they answer questions about the student experience and give advice.
GET INVOLVED
BUILT FOR ADVOCACY
Our lead student representative role is a paid position and all other representative and ambassador roles are voluntary (with expenses reimbursed). Each of the roles are flexible to suit your needs – whether you need adjustments in order to fully participate or can only commit a few hours a month, everyone is welcome to apply.
Elections are held once a semester so you can get involved at any time throughout your UCEM journey.
To apply, simply fill out this application form or for more information, please contact: studentreps@ucem.ac.uk
Nikki Bulteel
Student Outreach Manager
+44 (0)118 921 4663
Phoebe Hughes
Student Representative Liaison Officer
+44 (0)118 467 2268