THE PRINCIPAL
Ashley Wheaton BA (Hons)
Ashley joined UCEM as Principal in 2013 and has led the institution through some significant milestones during his tenure, including prolific growth in student numbers, securing full independence, gaining University College title and most recently the award of indefinite Taught Degree Awarding Powers. He is passionate about the critical role which technology can play in widening access to education and is proud to lead the University College of Estate Management as it strives to become the Centre of Excellence for Built Environment Education and the world's most sustainable university.
UCEM is the leading provider of supported, flexible and accessible online education and is the largest provider of built environment apprenticeships in the country, with some 2,000 apprentices currently studying with us. Ashley is particularly passionate about sustainability and has put this at the heart of UCEM's core purpose and aims, setting out ambitious aspirations to embed its principles across the whole institution.
Ashley spent six years as a Non-Executive Director of BRE Group, and is currently a Member of the GuildHE Executive, Vice-Chair and Trustee of JISC and is the newly appointed Chair of Young Citizens.
Ashley holds a BA (Hons) in Economics from the University of London and previously held senior roles as Director of Global Learning Services for Microsoft, and Chief Executive Officer of InfoBasis Ltd, a global Talent Management software company.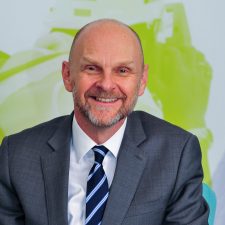 THE EXECUTIVE
SENIOR LEADERSHIP TEAM
Jane Fawkes BA (Hons) PGDip AHEA - Deputy Principal and University College Secretary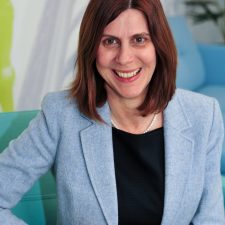 Jane has over 25 years' experience working in Higher Education, including leading Professional Services Teams, and Academic Quality. In her current role as Deputy Principal Jane has oversight of the institutions strategy and planning, performance monitoring and regulatory compliance with the Office for Students. Jane's remit also includes oversight of all HR matters including the employee engagement and wellbeing survey strategy and she led the institutions response to the Pandemic with a specific focus on Staff Wellbeing throughout.
Jane is the University College Secretary to the Board of Trustees and its sub-committees, which involves providing guidance to Trustees on best practice in Corporate and Charity Governance, ensuring the Boards and sub-committees fulfil their governance requirements, and the recruitment and induction of trustees. As University College Secretary Jane is responsible for the updating of UCEM's Charter, Bye-Laws and Regulations and management of UCEM's policies on risks and public benefit.
Jane Deputises for the Principal when required.
Stephen Bartle – Executive Director Business Development and Apprenticeships
Stephen has responsibility for all aspects of business development, including marketing and admissions, employer engagement, international development and corporate training. He also leads on new product development, identifying opportunities for UCEM to expand its range of programmes to meet demand from the built environment industry. His role was recently expanded to cover the delivery of apprenticeship programmes, which have been the largest driver of growth for the institution over the last five years.
Stephen joined UCEM in 2011 and has twelve years' experience of further education from previous roles. He is also a trustee of the Chartered Surveyors Training Trust and a Non-Executive Director of Propertymark Qualifications.
Stephen studied Modern Languages at Oxford University and completed an MBA by distance learning with the Open University.
Lynne Downey BSc (Hons) MA (ODE) (Open) MBPsS – : Vice Principal – Student and Registry Services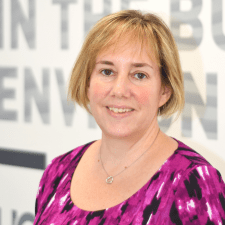 Lynne joined UCEM in January 2014 to develop our academic programmes into a fully online offer and has had responsibility for a number of key areas since including Digital Education, Learning Technology and IT. She is now Vice Principal Student & Registry Services and leads the professional services of Academic Registry, Academic Quality & Governance and Student Services.
Lynne has over 20 years' experience of working in online education. She has worked in Higher Education, commercial training and IT throughout her career and has also taught at the OU as an associate lecturer in Psychology. She has degrees in Information Technology and Psychology and a MA in Online and Distance Education.
Dr Wendy Finlay – Vice Principal Education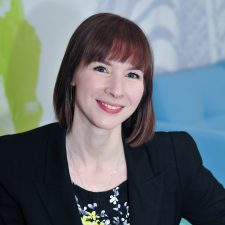 Wendy has held responsibility for a number of key areas since joining UCEM as Vice-Principal in 2016, including Professional Services, Apprenticeships and the project team for UCEM's flagship Project Transform: the Student Success Project, which launched in 2020.  She is currently responsible for the leadership and management of the School of the Built Environment, Apprenticeships Compliance and Academic Resource Management.
Wendy has nearly twenty years' experience of working in higher education following the achievement of her PhD in 2002.  She started her career as a Post-Doctoral Research Associate at a Russell Group University, which incorporated the teaching and supervision of undergraduate and postgraduate students.  She then held positions that focussed on the leadership and management of the professional services that support the student lifecycle from admission to graduation, as well as quality assurance and enhancement services and the provision of external data returns.  Wendy held these positions at a range of providers delivering higher education, including a second Russell Group university, a small and specialist HE provider, and an Ofsted Outstanding Further Education College delivering higher education in partnership with a university.
Wendy has also held the role of Independent Director/Trustee of the Office of the Independent Adjudicator for Higher Education (OIA) since April 2017 and was appointed to the Board of Trustees of the New Model Institute of Technology and Engineering (NMITE) in September 2021.
Tim Mills – Executive Director Finance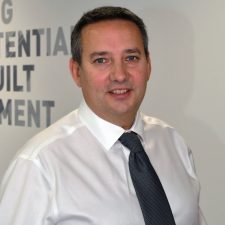 Tim Mills joined UCEM in February 2019 as a contractor and took up a permanent position in July 2019 as the Finance Director. Tim is responsible for statutory/management accounting, financial operations, business partnering, investments, planning and forecasting, audit, financial controls and facility management. Tim is part of the Finance sub-committee, that is made up of employees and members of the Board of Trustees.
Tim has held senior finance roles in oil and gas, assurance and management consultancy firms. He holds a BA (Hons) in Accounting and Finance and is a Chartered Management Accountant (ACMA).
Aled Williams – Executive Director Innovation and Partnerships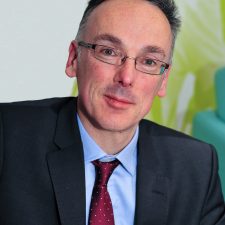 Aled's role focuses on developing UCEM research capacity, output and excellence, as well as commitment to working through partnerships, aligning and coordinating education for sustainability across the institution.  He is developing deeper and more substantial partnerships to have a wider impact on education, industry and society.
Aled has contributed to the development of Built Environment education with enthusiasm and effectiveness and has over 20 years' experience in the sector including LJMU, University of Salford and being seconded to the Higher Education Academy as Discipline Lead (Built Environment).
Aled's external roles include: CIC Champion, Education and Co-ordinator, CIC Climate Change Action Plan (Education & Qualification Workstream); Chair, Council of the Heads of Built Environment (CHOBE); Member of the Construction Leadership Council (CLC), People & Skills Network which has led to him Chairing the CLC Education Sprint Group; Member of the Construction Skills Delivery Group which contributes to the government's 'Project Speed' initiative.
Andy Youell – Executive Director – Digital and Regulation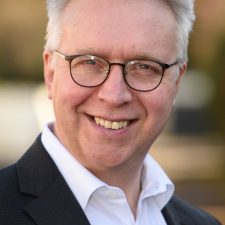 Andy Youell has three decades experience working in Higher Education including spells with the Higher Education Funding Council and the Higher Education Statistics Agency. He has worked with government departments and bodies across the UK and was previously a member of the DfE Information Standards Board. He has also worked as a consultant advising HE providers, systems suppliers and governments across the world.
Honorary Awards Community