Biography
Amanda Milambo started working as a Quantity Surveyor internationally in 2000. She worked for contracting organisations in Zambia and Botswana.
In 2004, Amanda moved to England and continued to gain experience in the private sector and worked on housing, education and health care projects.
Amanda is a graduate of the Copperbelt University in Zambia and achieved a BSc in Quantity Surveying in 1999. In 2012, she achieved an MSc in Construction Project Management from Birmingham City University.
Amanda joined UCEM in April 2012 as a tutor and Programme leader for the BSc Quantity Surveying. In 2019, she became the programme leader for MSc Quantity Surveying.
Appointments
Amanda formerly held the role of External Examiner for the BSc (Hons) Commercial Management (Quantity Surveying) Top-up Programme from 2013-2017 at London South Bank University.
She is currently a Chief External Examiner for the MSc Quantity Surveying course for the Transnational Education Provision (TNE) at Birmingham City University.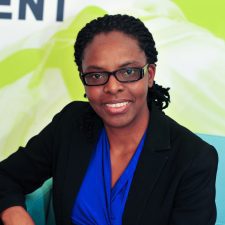 Qualifications and memberships
Qualifications
Memberships