Biography
Karen is a Chartered Civil Engineer, Chartered Construction Manager and Chartered Building Engineer who has worked in Higher Education for the last twenty years. She was previously a Senior Lecturer at Kingston University teaching on Building Surveying, Construction Management, Civil Engineering and Foundation Year in Engineering courses.
Appointments
Previously: External Examiner for BSc (hons) Construction Management and BSc (Hons) Design and Construction Management at the University of Greenwich (2018 – 2022)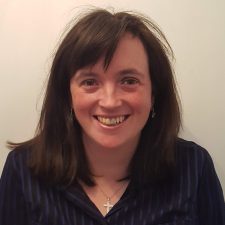 Qualifications and memberships
Teaching
Research interests
Industry
Qualifications
Memberships
Karen has taught a wide range of subjects at Foundation Year, Undergraduate and Postgraduate Level.
Teaching subjects such as:
Construction (Design, Materials and Regulation)
Project Management
BIM
Software: Primavera, AutoCAD, REVIT
Traffic Management
Flood Risk Management
Water Supply
Geotechnics
Basic Structures
Engineering Surveying
Engineering Science
Engineering Mathematics
Academic Skills
Research Methods
Karen's PhD is in Geotechnics and was on Residual Strength of Natural Clays with Special Reference to Rate Effects.
Her research interests are in geotechnics and flood risk.
Karen has worked in Industry in transport planning, design and flood risk management.
Publications
Publications
IBSEN, M-L & CLARKE KM. (2011). Construction Academic Skills Centre (CASC): a Drop-in Centre to Support Students with their Academic Skills, Run by Trained Student Advisors in the Civil Engineering and Surveying Departments. In: Morgan, M Improving the Student Experience: A Practical Guide for Universities and Colleges. London: Routledge. Part 3 Chapter 10
BROMHEAD, E N; IBSEN, M L; & CLARKE, K M (2009) Mapping of the Landslide Complex at St Catherine's Point; proceedings of the landslide processes conference, Strasbourg, France, 6-7 February 2009. Strasbourg, European Centre on Geomorphology
CLARKE, KM (2005) Residual Strength of Natural Clays with Special Reference to Rate Effects PhD Thesis, Kingston University Unpubl.
CLARKE, K. M. (2004) Activity of mudslides near St Catherine's Point, Isle of Wight, BGA Cooling Prize Finalist paper 2004. ICE / BGA (Kingston University)) Unpubl.
BROMHEAD, E. N. & CLARKE, K. M. (2003) Basal Incorporation in mudslides at the slide-flow interface – some remaining questions. Proceedings of Workshop on Flows; Sorrento, Italy