Biography
Tony Wallace started in the industry in 2006. He specialised in Property Management for the for first 7 years and then held various senior positions that involved sales, lettings, acquisitions, asset management and valuations of real estate, eventually becoming a Head of a Property Management department.
In tandem with his full-time roles in industry, In 2017, Tony starting Lecturing/Tutoring with various Universities across Ireland.
Tony is a past Chair of the Southern Region of the SCSI (The Irish arm of the RICS) and currently serves as a Lead Valuer for the Institute of Professional Auctioneers & Valuers in Ireland (IPAV) where his role includes advising valuers on complex valuations and auditing of valuation reports.
Tony started with UCEM in 2019 as an Associate Tutor and began as Tutor in 2023.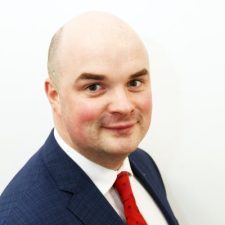 Qualifications and memberships
Qualifications
Memberships