Biography
Diana was lucky enough to attend a girl's grammar school where they were encouraged to study traditionally male subjects and to apply to university.
At the time the North Sea oil reserves were being developed and legislation had recently been enacted ensuring workplace equality for women. So, it's probably no surprise that Diana decided to study Geology at university with the aim of becoming an oil field sedimentologist. However, by the time she graduated there were no jobs for graduate geologists. Instead, she plumped for a career surveying the built environment instead of pursuing a career involving surveying the natural environment. The rest, as they say, is history – sketched out below.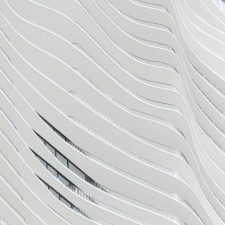 Qualifications and memberships
Teaching
Research interests
Industry
Qualifications
Memberships
Over 25 years teaching experience of primarily property valuation on BSc and MSc courses in various HEI's in Scotland.
Diana worked as a tutor for the College of Estate Management for many years and became a fractional member of UCEM staff a few years ago tutoring and working as a Module Leader primarily on valuation modules.
In view of the dire labour market situation in the mid 1980's Diana was encouraged by her university supervisor to apply for a NERC funded PhD. She decided against it and instead pursued a career in surveying. She qualified as a valuation surveyor but has always looked to develop her research skills – hence her move back into academia. She particularly enjoys supervising student research projects.
Diana's research interest currently is the benefits of well-designed urban spaces – both economic value and psychological benefits – and the history of designed landscapes.
Approximately 10 years of surveying work experience primarily as a senior valuer at the Valuation Office Agency (VOA) in Scotland.
The VOA in Scotland values property at the request of its main clients HM Revenue and Customs (HMRC) and Other Government Departments (OGD's).
Diana was responsible for producing and negotiating values on behalf of her clients for a wide range of property types for HMRC from the more usual agricultural estates of many hundreds of acres, commercial premises, and houses through to more unusual OGD properties such as lighthouses, hospitals, doctors surgeries, driving test centres and prisons.
Publications
Reports
Diana has researched and written three garden history research reports for the Glorious Gardens of Falkirk Garden history project (2016-18) funded by Historic Environment Scotland, Scotland's Garden and Landscape Heritage (SGLH) and The National Lottery.
The reports are only available online via CANMORE (Scotland's online catalogue of archaeology, buildings, industrial and maritime heritage) or the SGLH site.