Biography
Matthew Fedigan is a previous recipient of the RICS International Young Surveyor of the Year Award (overall title and separate winner of the asset and facilities management category.
During Matthew's career to date, he has had the opportunity to work across the Legal and dispute resolution, financial services, government and energy sectors across the UK, Europe, USA & the UAE.
Appointments
Adjudicative Appointments: sitting adjudicator on the following President's panel's; RICS, CIC, CIArb and UK Adjudicators
Member of RICS and CMC Panel list of accredited evaluative and facilitative mediators.
Board Member (former Chair) RICS Northwest UK Board
Lead board member – RICS Northwest Board Steering Group
Founder Member of Land Aid UK Probono panel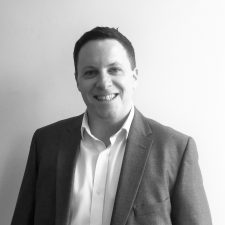 Qualifications and memberships
Teaching
Research interests
Industry
Qualifications
Memberships
Matthew has previously taught a range of subjects at Undergraduate and Postgraduate levels including:
Law for Surveyors (Law of Contract, Law of Tort, Land Ownership)
Dispute Resolution (Including Mediation, Adjudication, Arbitration and Litigation)
Conflict Avoidance
Matthew is a published academic author for several leading academic journals. His research interest lies in examining construction and property related dispute resolution contrasted with litigation.
He is currently undertaking doctoral research with Liverpool John Moores University.
Matthew is the co-founding director of award winning multi-disciplinary consultancy Domec Professional Services. When Matthew is not sitting in adjudicative capacities, his role is predominantly focused around leading expert consultant teams to deliver core market offerings relating to  construction and property related legal solutions and dispute resolution.
Publications
Journals
Fedigan, Matthew (2021, June 1). Defects in dispute : Common modern construction-related defects and their context in construction disputes. In the Journal of Building Survey, Appraisal & Valuation, Volume 10, Issue 1.
Academic Profiles
Go back