Our sustainability commitment
A wholistic approach
We're on a mission to be the most sustainable university in the world.
Our ambition is to lead the way in sustainability, shaping the future of the built environment for generations to come. We understand that sustainability is a fundamental practice that must be integrated into all our actions.
Our core purpose reflects our commitment to sustainability:
"To provide truly accessible, relevant and cost-effective education, which enhances careers, increases professionalism and contributes to a sustainable built environment."
The world is facing a climate crisis, and we need a paradigm shift in the way we think about sustainability. At UCEM, we are committed to help drive change, and we aim to inspire others to do the same. Through our innovative teaching and research and ability to influence, we aim to create a ripple effect that transforms how we build, design, and maintain the built environment.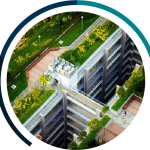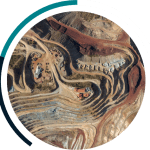 What is the problem?
Without change, we cannot create a sustainable built environment
The current state of the planet is a crisis that affects every industry. We know that the built environment sector has an impact on the environment and significantly contributes to our carbon footprint. Buildings are responsible for almost 40% of global energy consumption and 30% of global greenhouse gas emissions.
Urbanisation is one of the most significant trends around the world. By 2050, the United Nations (UN) predicts we will be an almost exclusively urban species. As cities expand, our sector's depletion of natural resources has a massive impact on the environment. The construction and maintenance of buildings require substantial energy, leading to unsustainable practices that contribute to the climate crisis.
UCEM recognises the collective and growing need to do more, both at speed and at scale, to address the climate emergency.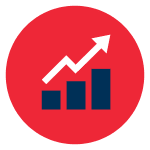 40-50
Of the world's population currently lives in cities. This number could be closer to 100% by 2050, according to the UN
Million tonnes of CO2 emitted annually from the construction process, maintenance and demolition of buildings
The approximate percentage of energy-related carbon emissions worldwide caused by the built environment
UCEM's role
What part do we play?
We recognise our role as a leader and educator in creating a sustainable built environment. Through our teaching, operations, partnerships, and influence, we are committed to leading the way. By collaborating with others, we can build on our existing partnerships and leverage our collective strength to effect change.
Education is critical in driving innovation and growth in sustainability, and we believe it will accelerate our overall goals of protecting and adapting to the changing needs of our planet. As a specialised university focused solely on the built environment, our pre-defined scope enables us to concentrate our efforts where change is needed most. With global accessibility and a commitment to amplifying diverse voices, we strive to offer a more representative definition of sustainability.
There is a lack of necessary skills and competencies to deliver and maintain a sustainable built environment. UCEM is uniquely positioned to be the vital custodian of the built environment by providing and developing the necessary skills and qualifications to those who are shaping the world around us, creating a better future for all.
This is why we have developed a new MSc Innovation in Sustainable Built Environments programme which empowers students to become change agents for a more sustainable built environment.
We also have a range of sustainability short courses and CPD in our Online Academy focussing on carbon emissions within the built environment as well as a free sustainability case study.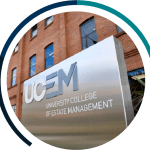 Globe
Our Sustainability strategy
UCEM's sustainability strategy sets out our aspirations for a more sustainable built environment and how we perceive our role to provide some solutions to our sector's challenges. Framed as Globe, it demonstrates our institution-wide wholistic approach, and focuses on five key dimensions as illustrated by our interactive wheel.
Sustainability is central to everything we do – from our leadership and governance, to what and how we teach, as well as who we influence and the way we operate.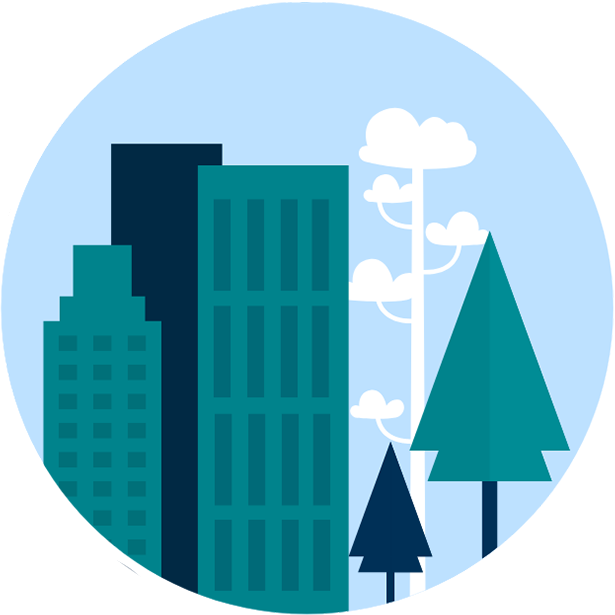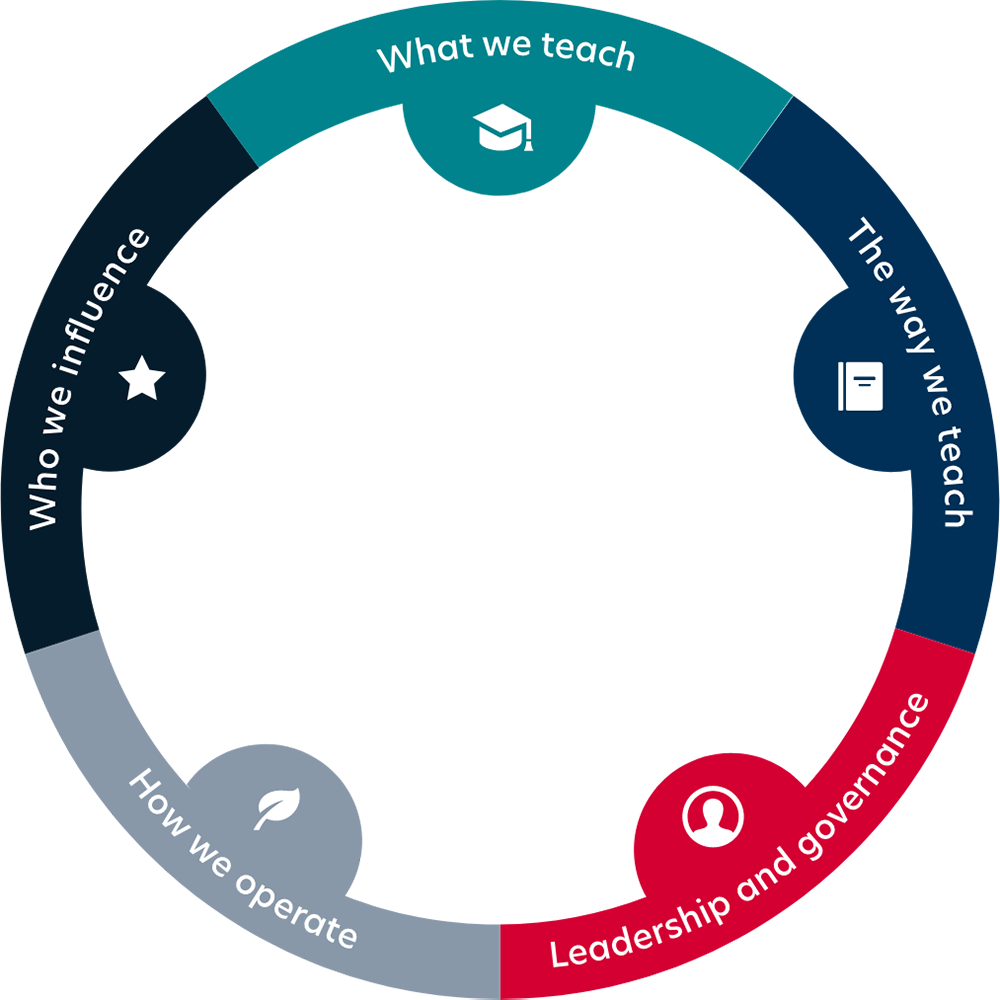 Our students and sustainability
Ambassadors of change
At UCEM, we strongly believe that our students are the future of the industry and have the capacity to make a tremendous impact on creating a more sustainable future. That's why we are committed to providing our students with the knowledge, skills, and resources to tackle some of the challenges the built environment faces today.
We recognise the importance of our students' role as influencers and ambassadors of change. As such, we strive to create a learning environment that empowers our students to champion, critique, and advocate for positive change.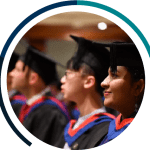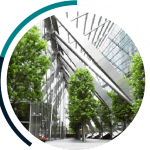 What is sustainability?
Sustainability in the built environment
Sustainability in the built environment sector requires technical knowledge, innovation and strong leadership. It also requires a diverse and inclusive workforce that reflects the population, brings in new talent and can influence change.
The process involves design, construction, operation, and maintenance of buildings and infrastructure in a way that minimises their environmental impact while maximising their economic and social benefits for long-term viability.
Definitions
Sustainability is defined by the UN as "development that meets the needs of the present without compromising the ability of future generations to meet their own needs." Sustainability is a wholistic approach which takes into consideration the environment, society and the economy for future prosperity.
To achieve environmental sustainability, the earth's natural resources must be consumed at a rate where they can replenish themselves.
Economic sustainability means that everyone has access to economic systems and the resources they need to meet their needs and have secure sources of livelihood.
Social sustainability means that universal human rights and necessities are attainable by all and that everyone has access to the resources they need to keep themselves healthy and secure and protected from discrimination.
The UN Sustainable Development Goals
Embedding them in everything we do
UCEM has signed up to the Sustainability Development Goals Accord, which is a commitment to advancing sustainability as a higher education institution. We use the UN Sustainable Development Goals (SDGs) as a framework for understanding and addressing the many dimensions of sustainability. We recognise that sustainability is more than just the environment – it encompasses social and economic elements as well.
We strive to equip our students with the knowledge and skills they need to make a meaningful impact on the world by incorporating SDGs in most things we provide – including courses, modules, events, and webinars.
We also aim to have a broader impact, through activities such as our student well-being provision, equality and diversity initiatives and financial support schemes.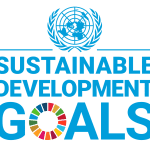 Aled Williams
Executive Director – Innovation and Partnerships