Overview
Built for the future
Sustainability is here to stay.
More and more businesses in the built environment are adopting sustainability policies and practices. They're aligning their business models and processes with the UN Sustainable Development Goals in mind, and there's a real hunger for sustainability talent.
This presents an opportunity to be at the forefront of long-term change and innovation in this shifting field.
Change doesn't happen just by keeping up with current affairs. Senior leaders and sustainability experts need to be future-thinking and challenge what has gone before or been set in strategy. You may know what your organisation has been doing – but do you know if it's the right thing to do?
UCEM's MSc Innovation in Sustainable Built Environments will upskill your critical thinking and enable you to create long-term strategies so that your actions, input, and understanding of sustainability stay valuable, both now and in the future.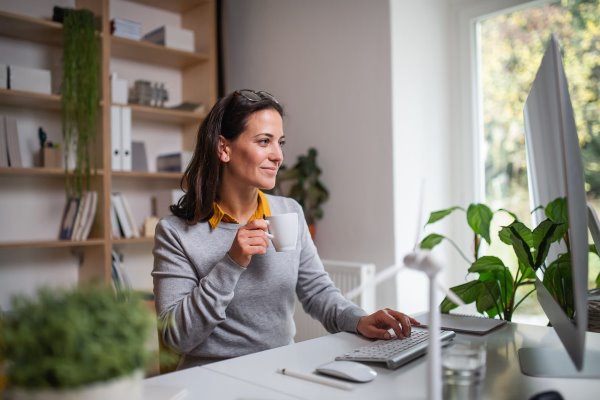 Reasons why degree is for you
WHY STUDY THIS DEGREE?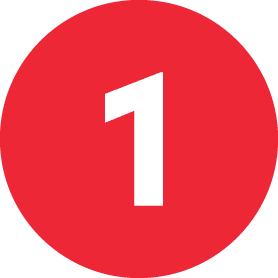 Gives you sustainability skills that are in-demand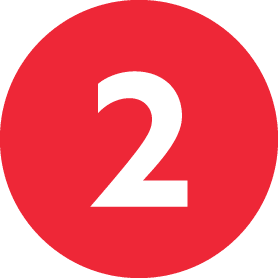 Allows you to be the professional voice of sustainability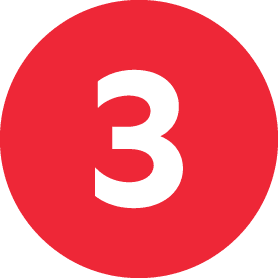 Equips you with a future-proof set of transferable skills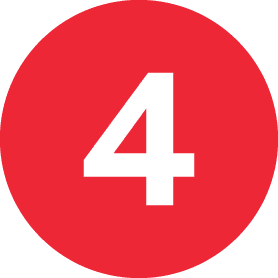 Enables you to adopt a long-term vision for creating sustainable strategies.
Who is this programme for?
Built for you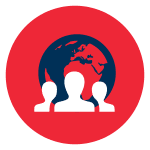 Built environment professionals who are looking to affect change in their organisation
Career professionals operating in roles such as manager, associate, head of, regional director, department director level working on projects and portfolios as architects, engineers, quantity surveyors, building surveyors, project managers or planners and those involved in estate, asset, and facilities management, such as clerk of works, estates, or facilities managers.
Applicants are likely to have a degree in a built environment discipline, e.g. construction, real estate, engineering, architecture, or planning. They may have chartered membership in a built environment professional body and some years of experience.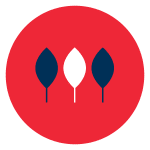 Sustainability or assurance specialists looking to practise in the built environment sector
Candidates who have a degree in a related subject such as business, economics, geography, psychology, or environmental science. They may hold chartered status in an associated field, and/or have practical experiences as:
Quality or health and safety officer
Sustainability coordinator
ESG coordinator
Analyst or graduate analyst
They could be professionals who are transferring cross-sector to take up roles in construction or real estate and want to improve their sector understanding and needs, with a special interest in sustainability.
Enhance your future career
In a rapidly evolving landscape that is demanding expertise in sustainable built environments, the skills and knowledge you will gain from the MSc will create opportunities in a variety of roles. Here are some of the ways the programme could cater to your professional growth:
For professionals in decision-making roles:
As regulations, legislation, and planning requirements continue to evolve, professionals are increasingly tasked with ensuring compliance while driving progress. The MSc addresses these needs by helping you to:
Understand the complexities of reporting progress on diverse metrics
Articulate a clear project vision and maintain effective project delivery
Optimise portfolio performance through effective team management and leadership
Understand the impact of sustainability mandates on decision-making
Develop strong business cases to convince stakeholders to embrace the change needed
The ongoing skills shortage poses challenges for employers. This programme will help you stand out to recruiters and build your reputation as a valuable asset for your organisation.
For real estate advisors, surveyors, and planners
If you are in this category, staying ahead of regulatory shifts and client demands is paramount. This MSc will allow you to:
Understand your client's needs for reporting progress and implementing sustainability initiatives
Provide strategic advice in a sustainable context
Advocate for sustainable business practices and create compelling business cases
Bridge the skills gap by broadening sustainability literacy across the entire organisation, not just within specialist teams
The MSc helps to foster future leaders through strategic growth initiatives, allowing you to fill critical leadership gaps and thrive in a competitive job market.
For professional design and construction teams
In the multidisciplinary world of design and construction, sustainability is a priority for most of your stakeholders. This programme will enable you to:
Understand evolving regulations and guide clients towards achieving sustainability targets
Lead in delivering client visions
Collaborate across various disciplines, addressing complex challenges and advancing innovation in the process
Build sustainable literacy across your entire team to drive unified progress
Immediate job impact
The MSc Innovation in Sustainable Built Environments doesn't just aim to enhance your future prospects. It also can offer immediate and substantial benefits to your current role. Here are some ways the MSc can provide tangible results and professional growth:
Elevated confidence and stakeholder engagement
This programme will provide the confidence you need to converse with stakeholders, fostering dynamic discussions that drive decisions. As you deepen your sustainability literacy, you can become a powerful advocate for innovative approaches, shaping the direction of projects.
Effective communication
Sustainability concepts can be complex. This programme will allow you to become adept at translating these intricate principles into accessible language for stakeholders across the sector. This proficiency will allow you to bridge the gap between technical intricacies and practical implications.
Interdisciplinary insights
By collaborating with professionals from diverse backgrounds within the built environment, you will gain a wider perspective on sustainability applications. This exposure will open your eyes to innovative strategies that extend beyond your field, promoting a holistic understanding of sustainability that you can apply immediately to your job role.
Programme structure
Module delivery structure
This is a part-time programme, offered at three qualification levels, as a full MSc (2 years), PG Diploma (18 months) and a PG Certificate (1 year). Get in touch with our enquiries team if you would like more information on these levels of study.
The programme will be delivered online through live peer engagement sessions, guided study and activities, plus independent learning and reading.
The MSc Innovation in Sustainable Built Environments route is 180 credits:
You will study all modules including the final project or research dissertation
The PG Diploma Innovation in Sustainable Built Environments route is 120 credits:
You will study Realities of Sustainability, Paradigms of Sustainability, Sustainable Infrastructure, Sustainable Materials, Processes and Technologies plus two electives from the Year 2 pathways
The PG Certificate Sustainable Building and Property Studies route is 60 credits:
You will study Realities of Sustainability, Sustainable Materials, Processes and Technologies, Sustainable Infrastructure
Modules you will study
If you require further information about programme content, please view the programme specifications below which set out aims, intended learning outcomes and assessment methods. Please note that modules are subject to change.
Teaching and learning
How will you learn?
The MSc Innovation in Sustainable Built Environments takes online learning to the next level. Through a blend of digital and online lecture-based learning and assessment methods, you will explore and challenge your own understanding of sustainability in the built environment by:
Engaging in live virtual lectures

Actively participating in online peer-to-peer discussions

Demonstrating your expertise through research-driven assessments

Nurturing your ability to confidently challenge preconceived notions

Embracing independent learning through UCEM's online learning platform
For each 20 credit module, you will have 33 scheduled learning hours (over 12 weeks of teaching is 2.75 hours per week) and 167 independent study hours (over an 18 week semester is 9.28 hours per week).
How will you be assessed?
Coursework including essays, case studies, reports, e-portfolios, reflections, problem or short questions or video presentations

Computer-based assessments (CBA)

Computer marked assessments (CMAs)
The exact combinations of assessments will vary from module to module.
Why choose UCEM?
Built for you
With a legacy of over a century, UCEM stands as the leading provider of supported online education for the built environment. Our commitment to delivering the highest quality learning experiences has resulted in a global community of over 4,000 students from more than 100 countries at any given time. Here's why UCEM should be your choice:
Programme design
The programme design has been driven by a team of UCEM's academics, led by Dr Graeme Larsen and Dr James Ritson, who have expertise in sustainable built environments.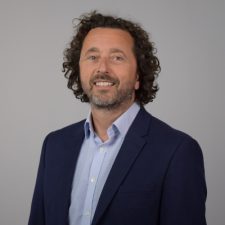 Dr Graeme Larsen
Dr Graeme Larsen is Associate Dean of Sustainability. He joined UCEM in 2021, becoming part of the team to fulfil our vision of becoming the 'Centre of Excellence for the Built Environment Education'.
Entry requirements
Please note as part of your application you will be required to provide a personal statement and a reference from your employer or mentor.
Fees
Routes and options
Programme fees for September 2023.
£9800 total cost
This is the total cost for x9 modules (180 credits)
10 credit module = £545
20 credit module = £1090
40 credit module = £2170
£6540 total cost
This is the total cost for x6 modules (120 credits)
20 credit module = £1090
£3270 total cost
This is the total cost for x3 modules (60 credits)
20 credit module = £1090
Financial support
Key information
Scholarship Scheme – MSc Innovation in Sustainable Built Environments
Application deadline: 10 July 2023 – 12:00 BST
PG MSC SUSTAINABILITY 50% SCHOLARSHIP FORM >
University College of Estate Management (UCEM) will fund 50% of the UCEM MSc Innovation in Sustainable Built Environments programme fee for a limited number students who have demonstrated outstanding academic ability and financial need. This scholarship scheme is available to our alumni.
Application process
Applications are closed now. More information will be available in November.