DEGREE APPRENTICESHIPS
BUILT FOR TALENT
Higher and degree apprenticeships provide an alternative route for you to gain a qualification at the same time as developing valuable experience and skills in the workplace. They are a brilliant opportunity to earn a salary and have your training paid for.
UCEM apprenticeships are a three-way partnership between the employer, the apprentice and UCEM. The aim of the apprenticeship is to provide you with the knowledge, skills and behaviours to meet the requirements of the End Point Assessment (EPA) and your career afterwards. For most UCEM apprentices, this is the RICS Assessment of Professional Competence (APC). On passing the APC, you will become a Chartered Surveyor (MRICS).
To apply to become an apprentice you need to be in relevant employment as your employer will fund you through the apprenticeship levy.
WHAT WILL I ACHIEVE?
WHY PEOPLE CHOOSE UCEM APPRENTICESHIPS
Undertaking an apprenticeship is a great opportunity to gain a qualification and practical, on-the-job skills at the same time. As an apprentice you will work within the built environment, graduate with no student debt and be given regular time during your paid working hours to study. If you are looking to become an apprentice, you must be in full-time employment in a relevant job and be working for at least 50% of the time in England.
Study flexibly – when and wherever you need
Use government funding to pay for the apprenticeship
Achieve a recognised professional qualification in a structured and supportive environment.
Earn while you learn
Get an accredited degree without paying tuition fees or incurring student debt
Great career prospects including good earning potential
APPRENTICE SUPPORT
BUILT FOR YOU
We have an amazing support system in place for all apprentices. Our team of apprenticeship outcome officers are the main point of contact for apprentices and their employers. They undertake regular progress reviews with apprentices and their line managers to support with academic and personal development.
We also have a dedicated team of apprenticeship academic support tutors that provide guidance to apprentices including study skills improvement, support for progression from one level of study to another and support with maths and English skills.
Apprenticeship welcome programme

Detailed induction

Academic support as required

Regular workshops with cohort

Student representatives

Student services

Library enquiry service

Disability and wellbeing team

Careers advice and guidance

A dedicated safeguarding team
Ofsted
Built for quality
UCEM is rated 'Good' by the Office for Standards in Education, Children's Services and Skills (Ofsted) and 'Outstanding' in the area of behaviour and attitudes.
Feedback from Ofsted included the following:
apprentices gain high levels of confidence, resilience and empowerment

apprentices are well supported by apprenticeship outcomes officers

the UCEM programme prepares apprentices for future success

98% of employers who work with UCEM stated they would recommend the university to others
We are really pleased with this result and hope that it fills you with confidence that UCEM is the right place for your apprenticeship.
APPRENTICESHIP PROGRAMMES
BUILT FOR FLEXIBILITY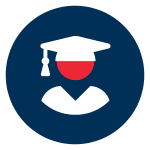 11 pathways
across 4 programmes to choose from
The modules are intellectually stimulating and very relevant to my area of professional practice. The inherent flexibility of distance learning enables me to schedule studying around my work and personal commitments and moves at pace that is manageable for the busy professional. The ongoing support that UCEM provide in relation to the APC Assessment has proven invaluable to ensuring that I remain on track throughout the process."
Lewis Denbow, chartered surveyor apprenticeship
Apprentice Building Surveyor at Ridge and Partners LLP
GETTING STARTED
WHAT DO I NEED TO DO TO APPLY FOR AN APPRENTICESHIP?
If you are currently employed within the built environment in England, then you will need your employer's support as they will fund your apprenticeship. Speak to your employer about the possibility of undertaking an apprenticeship. If they have questions, then our business development team will be happy to answer them and if you have any questions, you can speak to our friendly enquiries team.
If you are looking to do an apprenticeship but are not currently employed, then you will need to search for an apprenticeship before applying with UCEM.
If you're not sure which degree apprenticeship is right for you, you can talk to our careers advisor who will be happy to help.