JOIN THE TEAM
BUILT FOR LIFE
Thank you for your interest in job vacancies at UCEM. You'll find application details and closing dates against each vacancy. You must comply fully with the application procedure in order to be considered. We will endeavour to respond to all job applicants as soon as possible after the closing date.
As part of the recruitment and selection process we collect and process personal data relating to enquirers and job applicants. We are committed to being transparent about how we collect and use personal data; please see our Privacy Notice for job applicants for details.
Benefits for employees
Read about the employee benefits at UCEM
Recruitment policies
Overseas working and place of work
Speculative enquiries
UCEM will advertise all job opportunities on this website and does not currently retain speculative CVs on file.
Agencies
We request that recruitment agencies do not submit CVs for job vacancies, unless specifically requested to do so by the HR team. UCEM will only accept agency CVs where terms and conditions of contract have been previously negotiated and agreed with the HR team.
Payroll Giving Award
UCEM is proud to have achieved the silver category Payroll Giving Quality Mark, as recognition for our generous contributions to UK charities. The Silver Award is a symbol of excellence which demonstrates our philanthropic culture and committed giving in the workplace. Tax efficient charitable giving is just one of the many employee benefits offered here at UCEM.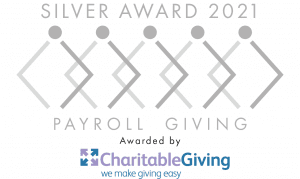 OUR VALUES
PASSION, INTEGRITY, EXCELLENCE AND SUPPORT
Passion

–

w

e

care
We want each and every one of our students to succeed
We do the right thing by our students and customers. That means we do whatever we can to ensure that no student falls behind in their studies, and that no customer is unhappy with the service they receive
Integrity- fairness first
We model integrity in everything we do
We never compromise on honesty or trustworthiness
We adhere closely to laws and compliance standards
We do what we say we will do, and fulfil our promises to staff
Excellence – we aim high
High standards drive everything we do
We deliver excellence, strive for continuous improvement and respond dynamically to change
Each one of us is personally responsible and accountable for the quality of whatever we do
We listen to our students and understand their expectations
We strive to exceed expectations in quality and delivery
Support – we support and respect each other
At UCEM each member of staff does everything they can to help other staff and students to achieve their goals
We respect others and their opinions, we are open to ideas, we trust each other
We promote a supportive working environment across UCEM that extends to our students
We value and reward each individual's skills, working towards common goals with shared objectives and through collaborative practice