OUR VALUES
PASSION, INTEGRITY, EXCELLENCE AND SUPPORT
OUR CULTURE
Built for community
UCEM has a long history and a bright future. We have a clear vision, we are driven by our core purpose, and we have set out an institutional strategy to 2025. At UCEM we are transparent with our staff; every individual joining UCEM will know what their role is and how it contributes to achieving the overall institutional objectives. You and your work will be valued and we want your contribution.
Given we operate in a highly regulated sector, we take compliance with higher education rules and codes of practice seriously. This means systems and processes are an important part of our everyday work because we want every student to succeed. These formal ways of working and clear organisational structure are balanced with the informal and friendly environment in which our employees operate. We have a UK head office in Reading and a small staff team based in Hong Kong. Overall our staff group is circa five hundred individuals and we operate flexible ways of working (office, hybrid, and remote).
UCEM is filled with people who are passionate about their work and who are incredibly supportive to their colleagues. Staff act with integrity and continue to strive for excellence in their everyday work. These all represent our values and we regularly take time to recognise and reward staff for demonstrating these. We know that the people are what makes UCEM a great place to work; we know this because staff keep telling us so. When you join us, we know you will discover this in almost no time!
Finally, we make sure that we take time out to talk to each other and get to know what makes each of us different and interesting. Whether it's through informal chats with colleagues both in person and online, during Feed Me Fridays, at a social event or other fun activities, we enjoy each other's company and most importantly, we look after and out for each other.
Look at our current vacancies if this makes you want to join the UCEM team!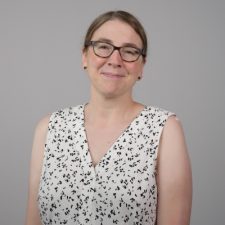 "By joining UCEM you will be surrounded by a great group of people. Your contribution will be valued and every day you'll see the results of your efforts through student success."
Lisa Wilks
Director of HR
WHAT ARE THE BENEFITS?
BUILT FOR YOU
At UCEM we are delighted to be able to offer you a comprehensive employee benefits package that has something for everybody! We are committed to ensuring our employee benefits are relevant and offer value for money, and we made some exciting enhancements to our benefits offering during 2022 but we are not stopping there. We continue to invest in our employee benefits to enhance our package even further with employee feedback heavily shaping our future plans. This page will be updated as and when we have further information to share.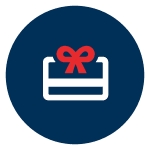 Core benefits
Paid holiday, (26 days full-time equivalent per annum, plus bank holidays and designated closure days (up to 5 per annum), holiday buy/sell/carry over options
Paid wellbeing day (normally one per annum)
Occupational sickness pay from day one of employment
Salary exchange pension scheme (auto-enrolment): 7% employer contribution, 2.5% minimum employee contribution
Life assurance/death in service
Flexibility in relation to place of work (office based, hybrid working, remote working)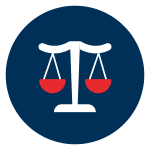 Lifestyle and work-life balance
Contractual flexible working built around a core hours' model
Holiday increases with service (28 days after 5 years)
Holiday buy option is up to 5 days' full-time equivalent per holiday year
Holiday sell or carry over option is up to 2 days' per holiday year (choose one or neither)
Policies in place for all types of family-friendly statutory leave with enhanced pay available from day one of employment (in addition to statutory pay, where applicable)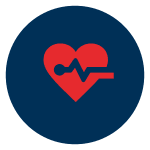 Health and wellbeing
Employer-paid health cash plan for employees with options available to enhance cover (any enhancements are employee-paid)
Employee Assistance Programme (EAP), available 24/7 365 days per year

Access to the

SilverCloud

mental health platform

Discounted gym memberships

Dedicated wellbeing area on the intranet
Optical care support (employer-paid via health cash plan in first instance)
Dental insurance for employees, voluntary basis (employee-paid)
First aid training for first aiders (including mental health)
Fire warden training for fire wardens
Social committee events, some subsidised by UCEM
Charity and voluntary paid day, per annum
Promotion of sustainable living
Employer paid Private Medical Insurance (specific job roles only)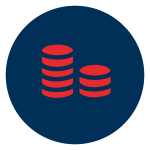 Tax efficient/salary sacrifice
Tax efficient and/or salary sacrifice benefits
Cycle-to-work scheme
Give-as-you-earn/payroll giving
Salary exchange (sacrifice) pension contributions
Access to Tax-Free Childcare (Government scheme)
Payroll Giving Award
UCEM is proud to have achieved the silver category Payroll Giving Quality Mark, as recognition for our generous contributions to UK charities. The Silver Award is a symbol of excellence which demonstrates our philanthropic culture and committed giving in the workplace. Tax efficient charitable giving is just one of the many employee benefits offered here at UCEM.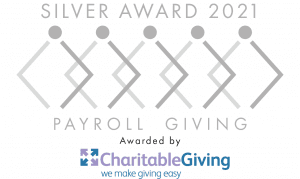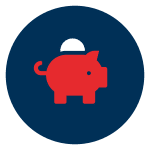 Workplace savings
Retail discounts: thousands of offers from top brands available via Lifestyle Savings portal and app
Season-ticket travel loan
Discounted Dell products
Office 365 for use on personal/home devices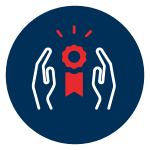 Training and development
24/7 365-day access to online learning through LinkedIn Learning
Access to hundreds of short courses on a wide range of topics through Lifestyle Learning (part of the retail discounts benefit)
Access to a well-equipped e-library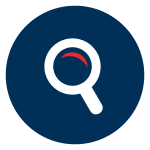 Other employee benefits
Other benefits and employee recognition
Paid professional body subscription (terms apply)
Employee recognition: peer to peer recognition including Values awards and Star awards via an online portal
Long service awards (key milestones include a financial award)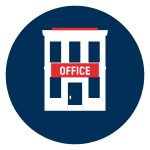 Office working
Benefits specific to office working
Modern office environment with strong sustainability credentials, facilities include break-out and collaborative working spaces, kitchen and rest facilities including outside deck, shower and changing facilities including lockers, and a locked bike shelter
Free car parking on site (spaces subject to availability and terms)
Free tea, coffee and milk
Free fresh fruit and other breakfast items available (selected days only)
Dress-down Fridays
Feed Me Fridays!
WHY DO OUR STAFF LOVE WORKING AT UCEM?
BUILT FOR CAREERS
Equality Diversity and Inclusion
Here at UCEM we champion Equality, Diversity and Inclusion in our workforce. We began our EDI journey in Autumn 2021 by forming an EDI Staff Working Group, which meets regularly to plan and implement changes and developments that will bring us closer to our goal of having a more diverse and inclusive workforce. We do not have a "tick-box mentality" but instead are committed to embedding real and lasting change within our institution. As an online education provider for the Built Environment we want our staff to be representative of the diverse and global student body that we serve.
Staff favourite things
about working for UCEM