Overview
BUILT FOR PROGRESSION
Are you interested in studying for a built environment postgraduate qualification but don't have the entry requirements? Or perhaps you're already an experienced practitioner in the built environment who wants to gain confidence to study at a postgraduate level? Whether you're at the beginning of your career, or you're building on your experience, now is the perfect time to advance your studies with the UCEM Postgraduate Access Programme.
THIS PROGRAMME IS FOR YOU IF:
You want to study a UCEM postgraduate degree but don't meet the entry requirements

You want to gain confidence and experience of university and valuable study skills in preparation for postgraduate study

You want to gain a qualification and enhance your employability
If starting in Autumn 2023
Module summaries
Commercial Property Management

This module aims to examine the role that commercial property plays for both an investor and an occupier; examine the management strategies of property owners and how the commercial property manager helps develop and implement these strategies; examine the breadth of responsibilities of the professional commercial property manager at both a strategic and a fundamental level.
Construction Law
This module aims to provide students with an understanding of the major issues of law embraced by construction projects. It enables students to analyse professional liability and evaluate methods of extending/limiting liability, and to assess the extent of liability outside the contractual relationship. The module also aims to give students an in-depth understanding of the issues related to construction disputes and the various commonly used methods of dispute resolution.
Investment Appraisal and Portfolio Management
This module aims to develop the student's ability to understand and analyse investments. It will allow them to recognise property as an investment asset within the overall spectrum of other investment categories. Principles of investment, risk, investment appraisal and portfolio management will be considered to ensure the development of practical skills that enable informed investment decisions for clients.
If you require further information about programme content, please view the full programme specification which sets out aims, intended learning outcomes and assessment methods. Please note that modules are subject to change.
If starting in Spring 2024
Module summaries
Building Surveying Practice
This module focuses on building surveying practice. It comprises the following topics: building surveying, professionalism ethics and conduct, maintenance theory and practice; and building adaptation theory and practice. Legislation is based on England and Wales. The module will enhance the students' ability to recognise, analyse and remedy building maintenance issues and develop their ability to apply building surveying practice, maintenance and adaptation to different situations.
Construction Project Management
This module explores a range of strategic and operational issues in construction project management. The construction project manager (CPM) plays a key role at all stages of the construction process for diverse client organisations that operate in a dynamic environment. The fundamental need for clients to enhance value in their construction projects and, increasingly, to also engage stakeholders, means that the CPM has a critical contribution to
make. This module therefore provides an opportunity to develop the knowledge, understanding and skills required to operate as a CPM in the context of the property and construction industries.
If you require further information about programme content, please view the full programme specification which sets out aims, intended learning outcomes and assessment methods. Please note that modules are subject to change.
Sustainability
United Nations Sustainable Development Goals (SDG's)
The 2030 Agenda for Sustainable Development is the United Nation's economic, social and environmental plan to achieve sustainable development. The SDG's are central to this ambition, and must therefore be a critical part of built environment curriculums.
How does this course align?
This course has been designed with the UN SDG's in mind. The following SDG's are of particular significance for this module:
Goal 5: Gender Equality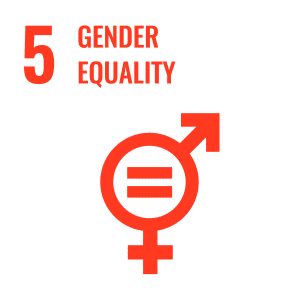 Goal 7: Affordable and Clean energy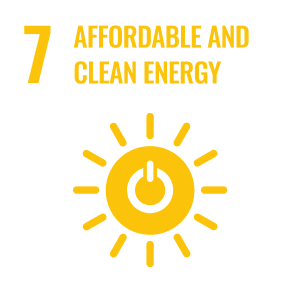 Goal 8: Decent work and Economic growth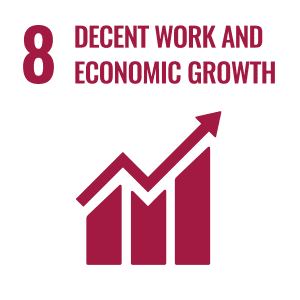 Goal 9: Industry, Innovation and Infrastructure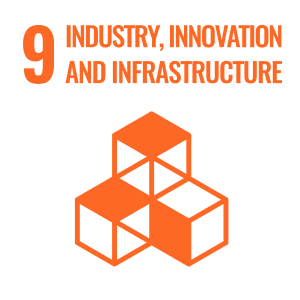 Goal 11: Sustainable Cities and Communities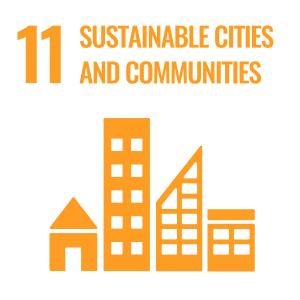 Goal 12: Responsible consumption and production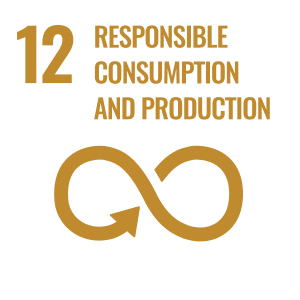 Goal 13: Climate action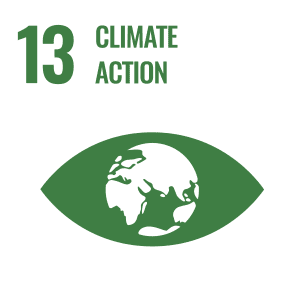 Goal 15: Life on land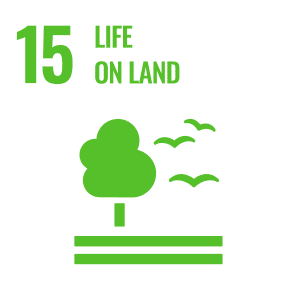 How you'll learn
Study methods
Studying online means taking control of when and where you study so you can study at your own pace, no matter where you are in the world. It means being able to balance your home and work life with your education so you can earn while you learn.
When you study at UCEM, you'll be using our state-of-the-art Virtual Learning Environment (VLE), a specialised resource which provides you with everything you need to keep on top of your studies and succeed.
You'll be guided through your learning with weekly study schedules and course guides, which you can adapt to suit your needs, pace and lifestyle. Studying online doesn't mean studying alone as you'll be fully supported by tutors and fellow students throughout your journey.
The online learning experience
Your learning experience with UCEM will be fully supported through a range of activities on our VLE. You'll also have access to UCEM's valuable and comprehensive e-library service, providing you with a wealth of subject-specific materials to support you throughout your studies.
Your learning will be broken down into the following (on average):
Participating in webinars and online discussion forums
Watching videos and voice-over presentations
Undertaking exercises and quizzes linked to programme material
Planning and writing coursework
Each 20-credit module equates to a total of 200 study hours broken down between directed online learning, self-directed learning and assessment.
The types of assessments used on this programme will include coursework (such as essays, reports, portfolios, reflections, problem or short questions or video presentations), computer-based assessments and computer-marked assessments (CMAs). The exact combinations of assessment will vary from module to module.
YOUR COMMITMENT
The expected time commitment is around 7 – 10 hours per week.
Support
How you'll be supported during your studies
While studying with UCEM, you'll be fully supported on your programme by our friendly and informative academic and support teams, who will be there to guide you from the moment you enrol until the day you graduate. They'll assist you with your online learning experience, provide you with academic support, and be there for you if you have any disability or well-being support needs.
You will receive additional support whilst on the Postgraduate Access Programme. This includes additional study skills support, as well as online study materials designed to enhance your study skills and build your self-confidence to study. You will also be assigned a member of staff who will provide you with direct study support and work with you to develop an individual support plan. In addition, you will also benefit from detailed written feedback, group support sessions, study support webinars and dedicated surgery hours.
PROGRAMME LEADER
DAVID HUNT MA MLitt MRICS FHEA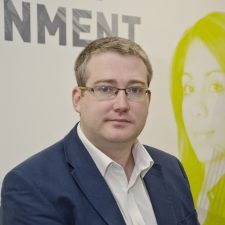 David has over 10 years of commercial real estate experience mostly gained in Central and Eastern Europe specialising in valuations.
He qualified as a chartered surveyor while working with the UK's Valuation Office Agency before moving to DTZ's Ukraine office. He later worked in Romania and Poland for a total of 3 years with Cushman & Wakefield where he undertook instructions across Central and Eastern Europe.
David is a former student of UCEM gaining a Postgraduate Diploma in Property Investment. He also holds a postgraduate certificate in Russian Language from Glasgow University and an MLitt in Viking Studies from the University of the Highlands and Islands. His Career in higher education started when he joined UCEM in September 2015, principally as a tutor on various valuation modules at undergraduate and postgraduate level. He now leads UCEM's foundation programmes and in 2017 he became a Fellow of the Higher Education Academy.
Entry requirements
and access options
Entry requirements onto our MSc programmes are set at a certain academic standard which can be restrictive to those people without the required level of qualifications but who are capable and willing to study at this level. The Postgraduate Access Programme gives an opportunity to people in this category to prove that they can succeed at postgraduate level.
Providing evidence
Evidence is required in the form of certificate or statements. You should send photocopies that have been verified by someone in a professional occupation.
Applications are assessed in accordance with the UCEM Code of Practice on Admissions and Recognition of Prior Learning.
Standard Entry
Academic requirement
A pass or ordinary degree or equivalent*
Or
A Level 5 qualification or equivalent*
Or
A full membership of a built environment professional body (either UK or international) or an international professional qualification, plus three years relevant experience at a senior level
In addition, applicants are usually expected to:
Be in relevant employment (relevant employment/experience is employment/experience in a job role that will support the applicant in developing the required skills, knowledge and behaviours). You will be asked to provide a detailed personal statement and/or a reference or letter of support from an employer or mentor to support the application. This will be assessed by the Recognition of Prior Learning panel to determine whether your work is commensurate with the relevant level.
And
Have GCSE Grade C (or 4) or above in Mathematics or an equivalent Level 2 qualification in Mathematics as defined by the Regulated Qualifications Framework (RQF) in England.
*Levels are defined by Framework for Higher Education Qualifications for England, Wales and Northern Ireland (FHEQ) (opens new window). For example, a Higher National Diploma (HND) is at Level 5. The academic level of International qualifications will be assessed using UK NARIC. For more information on equivalent qualifications please contact: admissions@ucem.ac.uk.
English language requirement
All UCEM programmes are taught and assessed in English. In addition to the programme entry requirements listed above, all applicants will therefore be required to demonstrate adequate proficiency in the language before being admitted to a programme.
You should have:
GCSE Grade 4 (or C) or above in English Language or English Literature or an equivalent qualification
Grade 6.0 or above, with at least 6.0 in the reading and writing modules, in the International English Language Testing System (IELTS) academic test administered by the British Council
88 or above in the internet option, 230 or above in the computer-based option or 570 or above in the paper-based option of the Teaching of English as a Foreign Language (TOEFL) test
Grade C or above in English (Language or Literature) at A/S Level
A cognate sub-degree (Level 5) qualification taught and assessed in English from the University of Hong Kong or City University of Hong Kong
Applicants with a Bachelor's degree that has been taught and examined in English can be considered for entry in the absence of the English language qualifications detailed above.
Fees and funding
Financial options
You can pay in a one-off transaction or per month. You can find out more on our payment options page.
Sponsorship
Alternative funding
Have a talk with your employer about sponsoring your programme.
Many employers will sponsor/part-sponsor their employees on their degree as it will benefit them to have your knowledge within their business.
To find out more information, head to our employer sponsorship webpage.
Your career
Unlock your potential
Completion of this postgraduate programme will enhance your employability and demonstrate your study skills and abilities, while also giving you a springboard to further postgraduate study. Once you've successfully completed this programme, you'll be offered entry to any of our MSc programmes, each offering their own unique career paths. The MSc programmes you can choose from are:
There are various choices of module to study on the Postgraduate Access Programme, each relating to one of our MSc programmes. You can find out more about the career paths of these routes with our careers service.

This postgraduate access programme offers a fantastic array of opportunities across the built environment and beyond

You'll also have UCEM career support for the three years after graduating so you can have confidence in taking the next steps in your exciting career
Application process
It's time to apply
Apply by 21 August 2023 to start on 25 September 2023
Apply by 19 February 2024 to start on 25 March 2024