OVERVIEW
BUILT FOR CAREERS
An apprenticeship with UCEM is a three-way partnership between the employer, the apprentice and UCEM. The aim of the apprenticeship is to provide the apprentice with the knowledge, skills and behaviours to meet the requirements of the End Point Assessment (EPA) and their career afterwards. For most of our apprenticeships, this is the RICS Assessment of Professional Competence (APC). On passing the APC, the candidate is a qualified Chartered Surveyor (MRICS).
UCEM understands the current pressures and challenges for employers and therefore offers an end to end online model, with fully embedded teaching, workshops and outstanding wrap around pastoral and academic support.
The employer is required to reserve 20% of the apprentice's working hours as off-the-job training, allowing the apprentice to study for the apprenticeship. Employers also provide the on-the-job training for apprentices, pay the apprentices' salary and are responsible for the apprentices gaining the key skills as defined in the Apprenticeship Standard.
APPRENTICESHIP ROUTES
BUILT FOR SPECIALISMS 
Apprenticeship

Levy payer cost*

Non-levy payer cost

Outcome

Chartered Surveyor BSc Route
£27,000
£1,350
BSc (Hons) degree

MRICS

Chartered Surveyor MSc Route
£21,000
£1,050
MSc degree

MRICS

Building Control Surveyor
£24,000
£1,200
BSc (Hons) degree

Eligible to apply for membership of CIOB

Construction Site Manager
£17,500
£875
BSc (Hons) degree
*If levy funds run out or expire, levy-paying employers are required to contribute to the costs of apprenticeships.
UCEM programmes are accredited by professional bodies including RICS, CIOB and CABE. For details of the accreditations for each programme please contact our business development team.
APPRENTICESHIP PROGRAMME DETAIL
Chartered Surveyor
The aim of this apprenticeship is to provide your employees with the knowledge, skills and behaviours to pass the RICS Assessment of Professional Competence (APC) and become a Chartered Surveyor (MRICS). The combination of on-the-job learning in the workplace and both formal and informal off-the-job training is vital for this to happen.
UCEM offers two routes for the Chartered Surveyor Apprenticeship, depending on academic qualifications.
Construction Site Management
This apprenticeship is suitable for:
➜ those that have completed their level 4 construction site supervisor apprenticeship
➜ those looking to develop themselves at degree level
On completion of this apprenticeship, an apprentice will be awarded an BSc (Hons) Construction Management degree and an apprenticeship completion certificate. They will also be able to apply for membership of the CIOB.
Development of the required knowledge, skills and behaviours is through a combination of workplace training provided by the employer and off-the job training provided by UCEM. The degree is delivered by fully supported online learning.
For more information you can read our Construction Site Management programme brochure
APPRENTICESHIPS ELIGIBILITY
WHO CAN BE AN APPRENTICE
Anyone in suitable employment and over the age of 16 can become an apprentice. There is no age limit and UCEM provides access courses for those that don't meet our entry requirements for the degree level apprenticeships.
Apprentices need to have the right to work in the UK and have been resident in the UK for three years prior to commencing their studies. During the programme, each apprentice must spend at least 50% of their working hours in England.
Apprentices come in all shapes and sizes. They can be new recruits into the industry with no previous experience or they can have been working in the industry for a while and be ready for the next step in their career.
Employers use apprenticeships to:
Utilise government funding available to develop expertise and address skills gaps and shortages

Improve attraction and retention of talent

Shape the skills of an apprentice around the needs of a business

Support staff in achieving their development goals

Increase diversity

Increase employee engagement
APPRENTICESHIP FUNDING
BUILT FOR EMPLOYERS
Apprenticeship Levy payers will use their levy funds to pay for the apprenticeship.
Further information can be found on the government website.
| | |
| --- | --- |
| Employers with a payroll of OVER £3 million per annum: | Employers with a payroll of UNDER £3 million per annum: |
| Will be paying an apprenticeship levy – classed as a 'levy payer' | Won't be paying an apprenticeship levy – classed as a 'non-levy payer' |
| 100% of apprenticeship cost funded from levy funds | 95% of apprenticeship cost funded by government. |
WHY UCEM?
No 1 provider of chartered surveying apprenticeships

95% employer satisfaction score

Currently working with over 500 employers

Wrap around support for apprentices and employers

Dedicated apprenticeship team

Leader in built environment online learning
SUPPORT FOR EMPLOYERS
Determine funding arrangements and profile costs

Advice to help select the most appropriate apprenticeship and occupational routes

Support your recruitment process (if recruiting externally)

Guide you through the registration and sign-up process

Provide advice and guidance on how the apprenticeship works

Advertise apprenticeship vacancies via our JobShop

Tripartite progress reviews with all apprentices and their line managers

Supporting compliance with ESFA requirements
SUPPORT FOR APPRENTICES
Apprentice welcome programme

Detailed induction

Dedicated apprenticeships outcomes officer

Academic support as required

Regular workshops with cohort

Student representatives

Student services

Library enquiry service

Apprenticeship academic support tutors

Disability and wellbeing team

Careers advice
APPRENTICESHIP ENROLMENT PROCESS
Both employers and their apprentices need to go through different processes in order to facilitate entry onto their chosen apprenticeship programme and gain access to apprenticeship funding, be it levy or non-levy. This infographic illustrates the responsibilities and processes involved.
BUSINESS DEVELOPMENT TEAM
Our Business Development team is here to answer any questions you may have and to help you begin the process of employing an apprentice.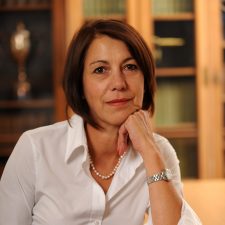 Meryl Bonser
Real Estate
+44 (0)7557 384942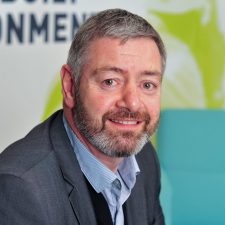 Martin Cawley
Construction
+44 (0)7747 030777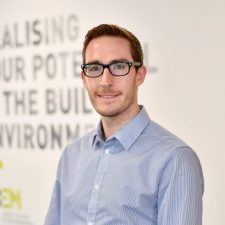 Sam Jolley
SME
+44 (0)118 467 2079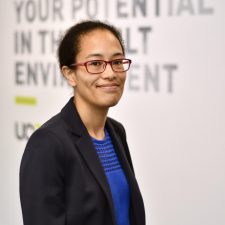 Adrianne Lowe
Local Authority
+44 (0)118 467 2049