Biography
Priti graduated from Staffordshire University in 2002, having achieved a first class honours degree in quantity surveying. She qualified as a member of RICS in 2005. Priti has a PQS background, having worked with a number of the larger PQS firms in both London and Reading, prior to joining us as a tutor in quantity surveying in 2008.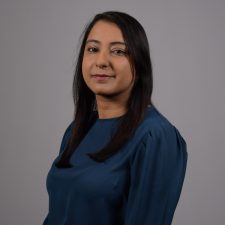 Qualifications and memberships
Teaching
Qualifications
Memberships
Priti is involved in the delivery of various QS subject areas at undergraduate and postgraduate level.
Slide 1
What is the role of a quantity surveyor? What different roles are there in the profession? And what's the best thing about working in quantity surveying?