#UCEMPropertyAwards #BuiltForSuccess
UCEM Property Awards 2021 – Thursday, 14 October
What are the UCEM Property Awards?
Every year since 1987 (with the exception of 2012), UCEM has presented its Property Award to a person who, or an organisation which, has made an outstanding contribution to the property industry.
Property tycoon, Godfrey Bradman, was the inaugural winner of the Property Award and there has been a diverse range of recipients since that first year.
Previous Property Award recipients include: Sir Michael Latham – author of The Latham Report which transformed the modern construction industry; the National Trust; and our Patron, HRH The Prince of Wales.
The Property Award winner is selected by the UCEM board of trustees from suggestions made to them by peers within the industry over the course of the year.
In 2015, two extra awards were added to the event – the Alumni Award and Academic Excellence Award.
The Alumni Award goes to a former UCEM student who has made an outstanding contribution in their early career towards creating a better built environment.
The Academic Excellence Award recognises the academic excellence and quality of our recent students' research and dissertation submissions.
For each of these awards, a number of nominees are selected; the alumni award via a public nominations form and the academic award through a review carried out by our Academic Team.
Hall of Fame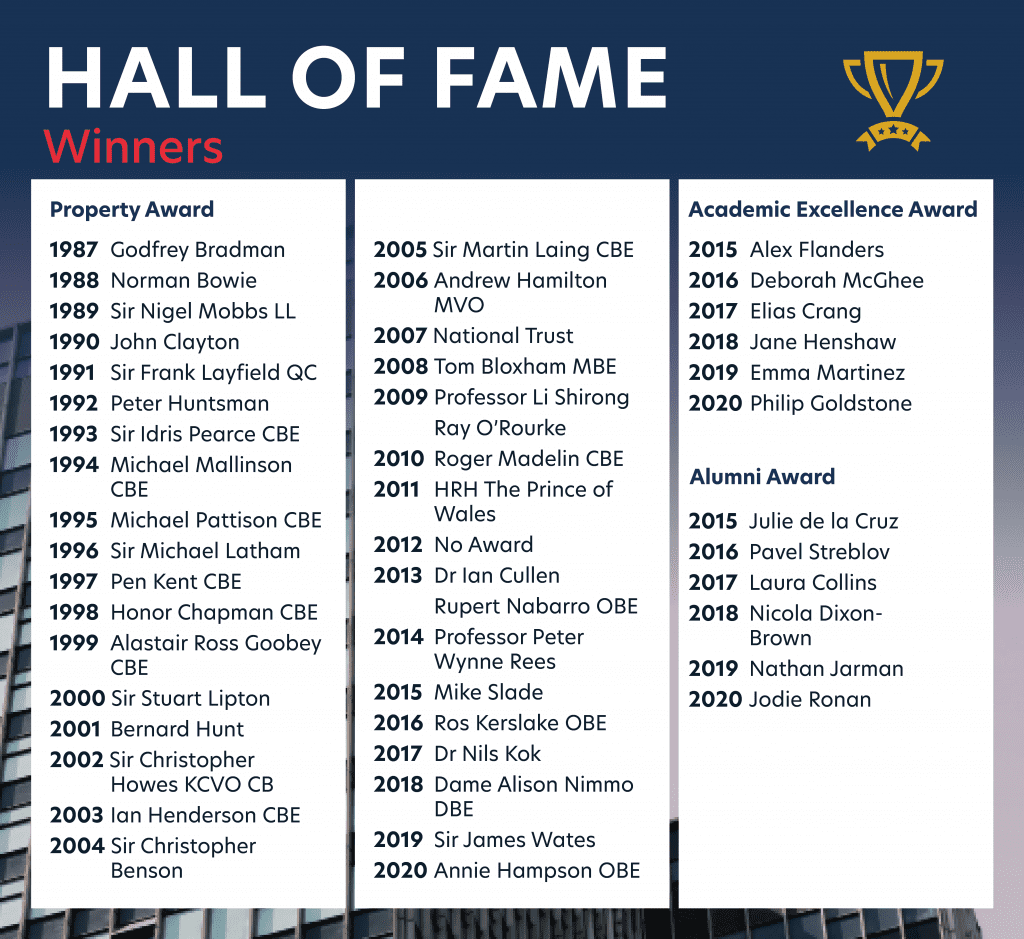 Winners
Property Award
1987 – Godfrey Bradman; 1988 – Norman Bowie; 1989 – Sir Nigel Mobbs LL; 1990 – John Clayton; 1991 – Sir Frank Layfield QC; 1992 – Peter Huntsman; 1993 – Sir Idris Pearce CBE; 1994 – Michael Mallinson CBE; 1995 – Michael Pattison CBE; 1996 – Sir Michael Latham; 1997 – Pen Kent CBE; 1998 – Honor Chapman CBE; 1999 – Alastair Ross Goobey CBE; 2000 – Sir Stuart Lipton; 2001 – Bernard Hunt; 2002 – Sir Christopher Howes KCVO CB; 2003 – Ian Henderson CBE; 2004 – Sir Christopher Benson; 2005 – Sir Martin Laing CBE; 2006 – Andrew Hamilton MVO; 2007 – National Trust; 2008 – Tom Bloxham MBE; 2009 – Professor Li Shirong and Ray O'Rourke; 2010 – Roger Madelin CBE; 2011 – HRH The Prince of Wales; 2012 – No award; 2013 – Dr Ian Cullen and Rupert Nabarro OBE; 2014 – Professor Peter Wynne Rees; 2015 – Mike Slade; 2016 – Ros Kerslake OBE; 2017 – Dr Nils Kok; 2018 – Dame Alison Nimmo DBE; 2019 – Sir James Wates; 2020 – Annie Hampson OBE
Academic Excellence Award
2015 – Alex Flanders; 2016 – Deborah McGhee; 2017 – Elias Crang; 2018 – Jane Henshaw; 2019 – Emma Martinez; 2020 – Philip Goldstone
Alumni Award
2015 – Julie de la Cruz; 2016 – Pavel Streblov; 2017 – Laura Collins; 2018 – Nicola Dixon-Brown; 2019 – Nathan Jarman; 2020 – Jodie Ronan
2021 Academic Excellence Award nominees

Sam Dawson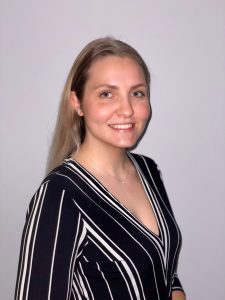 Sam studied on our MSc Quantity Surveying programme and was shortlisted for her dissertation entitled 'An investigation into avoiding non-compliant tenders in private UK construction'. Read our profile to learn more about Sam and her reaction to being shortlisted.
Lai Fun (Queenie) Leung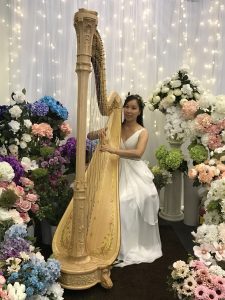 Lai Fun (Queenie) studied on our MSc Building Surveying programme and was shortlisted for her dissertation entitled 'Strategies for successful implementation of skyrise greenery in universities: A Hong Kong study'. Read our profile to learn more about Queenie and her thoughts on being shortlisted.
Millie Corbould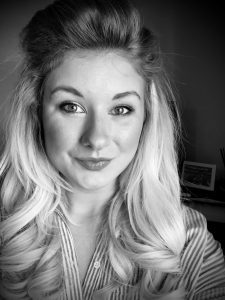 Millie studied on our MSc Building Surveying programme and was shortlisted for her research on the implementation of the WELL Building Standard at workplaces across the UK. Read our profile to learn more about Millie and her reaction to the nomination.
2021 Alumni Award nominees

Nella Pang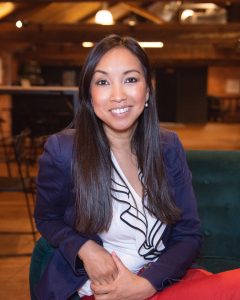 Nella graduated from our BSc Estate Management programme in 2013. Since then, Nella has become a chartered surveyor, launched her property business, Omega RE, and is currently an ambassador and role model for City College Southampton and UCEM, respectively. To find out more about Nella, read our profile.
Lucy Winzer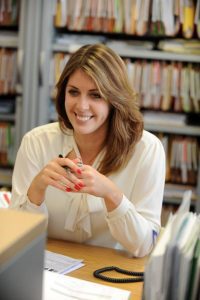 Lucy graduated from our BSc Estate Management programme in 2012. Initially working as a chartered valuation surveyor, Lucy moved into commercial property consultancy and asset management, becoming the youngest ever UK head of estates and acquisitions at Pret A Manger last year. Lucy is a proud advocate of encouraging young people into the built environment. To find out more about Lucy, read our profile.
Rachel Ricketts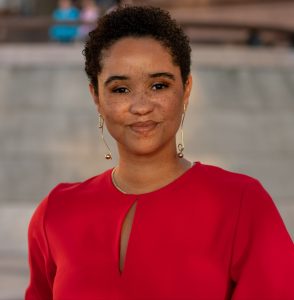 Rachel graduated from our MSc Surveying – Construction programme in 2016. Rachel has worked in the London residential property industry for nine years and is passionate about changing the image of construction to make it a more attractive option for young people, women and those who come from an ethnically diverse background. This passion has seen her become a UCEM role model. To find out more about Rachel, read our profile.
Lucy Gaitskell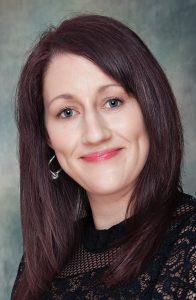 Lucy graduated from our MBA Construction and Real Estate programme last year. Having entered the property industry in 2016, Lucy now runs her own award-winning property business, Rolcor Property. During her studies, Lucy experienced significant personal challenges, including losing a close friend to bowel cancer, relocation, two miscarriages and, shortly after, an ectopic pregnancy where she nearly lost her life. Despite this, she has continued to be successful in her studies and career. To find out more about Lucy, read our profile.
Ranikqué Hayden-Best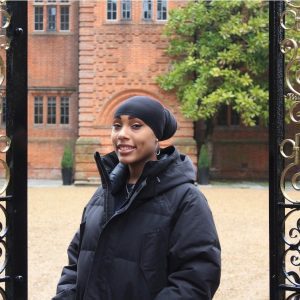 Ranikqué graduated from UCEM's BSc (Hons) Quantity Surveying programme last year.  When joining UCEM, Ranikqué was working in the childcare industry and, with determination, she was able to transition into the built environment. She is now a quantity surveyor and is working towards completing her APC. Having been diversity student ambassador during her studies with us, Ranikqué continues to inspire in her new role as a UCEM role model. To find out more about Ranikqué, read our profile.
Elly Wallace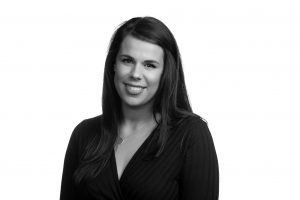 Elly graduated from our BSc (Hons) Building Surveying programme in 2018. Following the completion of her degree, Elly decided to focus solely on project management, and in 2019, she qualified as a chartered project manager with the Royal Institution of Chartered Surveyors (RICS). Now a senior project manager with Turner & Townsend, Elly is passionate about supporting individuals at the beginning of their careers in the construction and property industries. To find out more about Elly, read our profile.
Good luck messages

Alumni Award nominees
For Lucy Gaitskell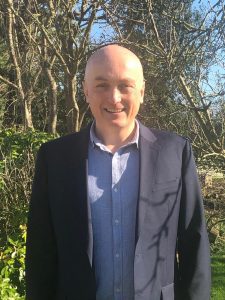 "Lucy has a passion for property and, whether guests or residents, she always has them at the forefront in all that she does. The property business she now operates delivers high-quality, short-term accommodation and with a focus on the guest experience. Lucy continually delivers the highest standards. The business has grown over the last 18 months whilst Lucy overcame much adversity on a personal level and, at the same time, successfully completed her MBA. I couldn't be prouder that Lucy has been nominated for this award."
James Clack, Lucy's partner
"I think what Lucy has achieved in her industry would be impressive in its own right given the path she has taken and the challenges she has faced. Yet, when you consider the personal challenges she has not only faced but overcome, and openly speaks about them in order to help others, it makes me immensely proud to be her brother. Lucy is the epitome of everything that is good in people and I hope she is giving herself the credit she deserves, now others are also recognising it."
Mark Gaitskell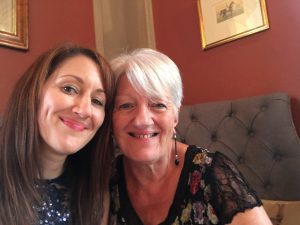 "I'm Sarah, Lucy's Mum. I am immensely proud of my daughter and her achievements. She is and always has been a very committed, conscientious worker and always gives 100% plus to everything she does. Once she has set her mind on a specific level of achievement she wants to attain, she goes for it full steam ahead, often regardless for her own welfare, putting the needs of others before herself. She has always been held in high regard by her friends, family and colleagues for her kindness, positivity and commitment to getting the job done. To say I am proud of her is an understatement, words just don't seem enough. Love you M xx"
Sarah Gaitskell
"I've known Lucy since we were five and she has always been hard working and determined so I have never doubted that whatever she turned her hand to would be a success.
"Since getting in to the property sector, two things that stood out were Lucy's eye for detail and her passion to ensure people's homes were a safe and happy place to be.
"No matter what else has been going on in Lucy's life, her business and her clients/investors are always a priority. She treats each home like it's her own and ensures every detail is just perfect for the owners and guests.
"Well done Lucy – we are so proud of you and your achievements so far, and know that you will keep on achieving in the future."
Helen Beckley
"Lucy is one-in-a-million and I'm extremely lucky to have her as a friend, neighbour and, now, my boss.
"She is hugely inspirational. What she has achieved in the last year has been incredible.I honestly have no idea how she does it all.
"I am forever grateful for the opportunity she has given me with Rolcor Property to broaden, develop and, most importantly, learn from the best.
"Her work ethic, drive, dedication and passion for what she does is second to none. I wish you all the luck for the awards."
Rachael Neville – Guest Experience Manager, Rolcor Property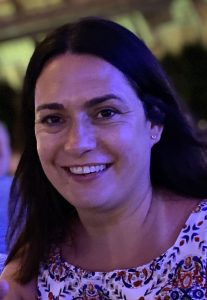 "Success against the odds! I am in awe of the determination and resilience Lucy demonstrated when completing her Master's with UCEM. What is perhaps even more poignant in my mind is that, despite suffering personal turmoil and trauma while studying, Lucy found the time to continue focusing on what she does best: helping others.
"In today's world of business, I find it refreshing to work with a company that has the required knowledge, expertise, experience, qualification and credibility required to be successful, coupled with a genuine customer-focused approach.
"Lucy is committed to, and passionate about, delivering nothing short of the best experience for both investors and paying guests alike.
"I have every confidence, therefore, that Lucy's company will go from strength to strength, and that my investment with Rolcor Property will be a success.
"Thank you, Lucy – you so deserve this. Good luck!"
Carolyn Kirby
For Rachel
"Good luck to Rachel in the Alumni Award category!"
Jessica Tabibi, Rachel's UCEM classmate
For Ranikqué
"As a family, we are all very proud of Ranikqué. She has always been very focused in all that she puts her mind to and this has been proven from the achievements that she has made. These achievements also speak volumes about her in so many ways.
"She will always continue to be an inspiration to us all and an inspiration to many others who will be blessed to know and work with her.
"Seeing her determination, drive, motivation and dedication over the last few years, even when times were so difficult, will always remain with us as a very strong reminder that anything is possible through hard work.
"She has been able to inspire her younger siblings and many others in so many ways, and for that we will always be thankful. She is proof that hard work pays off.
"We remember well the times she worked long days as a nanny and then she would have to find it within herself to complete her studies in the evenings and early mornings. We always knew she would get distinctions and merits. We had full faith in her. We know she is an amazing person.
"Ranikqué has so much kindness, consideration and empathy to all those she comes into contact with and she sincerely cares for everyone and everything. She never hesitates to help whenever she can.
"It has been amazing to watch her achieve her goals and make so many wonderful friends along the way. As parents, we are so very proud of her and her brothers and sisters are too. We are very excited for her future and we know that she will make great things happen because that's the kind of girl she is.
"Well done Nekay! Stay as sweet as you are."
The Hayden-Bests
"Ranikqué is a focused, determined, kind, hard-working, caring individual with a positive attitude. She is a great role model for all generations and the epitome of an empowered woman. Anybody, no matter who you are, will learn something positive when you come in contact with Ranikqué.
"She has this tremendous ability to see the bigger picture in all situations and brings her unique holistic approach to any environment or situation she is in.
"Ranikqué, I know that you are destined for great things and you are a big asset to your chosen career. Good luck."
Aunty Yasmin
"I'm so happy and not at all surprised to hear about this award. Ranikqué had always demonstrated qualities that deserve this recognition. Congratulations!"
Aunty Salomey
"I would like to congratulate Ranikqué on achieving this award. I am proud of her as she has been a great role model and friend. I have gained new knowledge and tips on becoming an overall better quantity surveyor while working with her. I believe that wherever she works, and she will always be a vital member.
"Congrats and wish you well."
Abdiaziz Hussein
"I can't deny that you have done an amazing and inspiring job for UCEM. The only time you had, you shared it with UCEM. Instead of completing your assignments, you had UCEM and the students at heart.
"You have a heart that is accompanied with an enthusiastic and can-do spirit. UCEM should be proud to have you and for all students to tap into your incredible knowledge.
"I have tasted it and I know many more will benefit. Keep smiling, because that's what makes you who you are. You are the BEST.
"I am so happy and will support you every level of your career."
David Edem Avi, Assistant QS, SCS JV-Strabag
"Congratulations, Ranikqué, on being nominated for this award. We are so proud of you and all that you have achieved thus far. You have made an outstanding contribution to your university and the built environment, during and since completing your degree. We have witnessed firsthand how much effort you have put into all that you have done and we couldn't be happier that your efforts have been appreciated by your school and sector. You really are a wonderful role model for other students and graduates alike within the property industry. Keep up the great work! We cannot wait to see what else you're going to achieve within your career."
Jo and Joe Arnold, Arnold & Baldwin Chartered Surveyors
"Well done for being recognised so early in your career as a quantity surveyor. I'm so amazed by the contributions you have and continue to make in your industry. We are all very proud of you and wish you all the best for the award. Keep it up and keep shining, darling xo"
Michael
"Huge congratulations Ranikqué on your amazing achievement! You deserve it all and more! We are so proud of you and we love you!"
Sara
"I was introduced to Ranikqué some time ago in a 'quite by chance conversation' through a family member. It is a thrilling matter of fate that I am able to congratulate her on her progress. I could not be more pleased!
"When I was working as a QS in London, some of my tasks were similar to what Ranikqué has been asked to do in her work, and it has been my great pleasure to give her tiny bits of guidance.
"I am willing her to go far because of her talent, unique determination and great personality. She is doing so well now and will do in the future. Well done."
Mary Mitchell, Chartered Quantity Surveyor
Get involved on social

Keep up to date with all our Property Awards updates by following us on Twitter, Facebook, LinkedIn and Instagram!
Previous years
2020
Podcast with Alumni Award winner
Podcast with Academic Excellence Award winner
Q&A with Harold Samuel Research Prize winners
2019
2018
2017
2016
2015
2014