UCEM Property Awards 2021 – Our Academic Excellence Award nominees: Lai Fun (Queenie) Leung
Posted on: 6 October, 2021
We will be hosting the 34th UCEM Property Awards in London on Thursday, 14 October. After being hosted online last year due to restrictions imposed by COVID-19, we are delighted to be able to resume the prestigious event in person this year.
The Awards will see a seventh person receive our Academic Excellence Award since it was added to the event in 2015.
The Academic Excellence Award recognises the academic excellence and quality of a recent student's research/dissertation submission.
In the lead-up to 14 October, we will be profiling each of the nominees for the Award. We profiled our first nominee, Sam Dawson, last week and today, we meet our second nominee, Lai Fun (Queenie) Leung, who was shortlisted for her dissertation entitled 'Strategies for successful implementation of skyrise greenery in universities: A Hong Kong study'.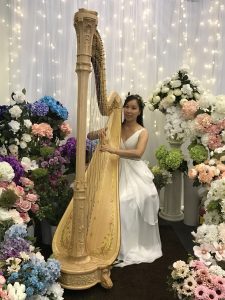 Queenie graduated with a BSc (Hons) in Surveying (Land) and Geo-informatics in Hong Kong. Having worked in the project management team in a university for more than 10 years, she applied for the Long-term Staff Development Grant to pursue UCEM's MSc Building Surveying programme to enhance her professional knowledge on project management and building surveying.
She thought the programme and flexible study mode were suitable for her current job requirements and future development. She started her studies in September 2018 and was awarded a Distinction in September 2020. She believes that with the knowledge she gained from UCEM can inspire her to make a meaningful contribution to society.
For her research 'Strategies for successful implementation of skyrise greenery in universities: A Hong Kong study', Queenie found that although the government was promoting campus skyrise greenery and the university she works for had been aggressively trying to develop greenery in recent years, this ambition is not optimised and may not achieve its sustainability purpose. Her study aims to develop comprehensive strategies for the implementation of skyrise greenery for all tertiary institutions in order to improve campus greenery in all aspects.
Queenie says: "I was very surprised to be nominated. As my Bachelor's degree is not related to building surveying, I could not imagine that I would achieve a Distinction on UCEM's MSc programme and furthermore, be nominated for this award.
"The study mode at UCEM is very flexible for mature students. The subjects are rounded and practically relate to my current work."
Referring back to writing her dissertation, Queenie adds: "At the beginning, I found it difficult to choose a suitable topic. My advice to others would be to select a topic that you have knowledge on and are interested in. The topic should be realistic, practicable and make a contribution to society. It needs to be realistic too to aid you in achieving a sufficient amount of data to support your research."
As for her future plans, Queenie offers: "I will look for further study opportunities relating to building surveying and follow the professional protocols to become a registered building surveyor."
Thanks for sharing your thoughts and best of luck, Queenie!
To keep up-to-date with the build-up to this year's Property Awards, follow us on Twitter, LinkedIn, Facebook and/or Instagram.