UCEM Property Awards 2018: Alumni of the Year – Meet the nominees
Posted on: 8 October, 2018
Scores of guests will head to Haberdashers' Hall in London this Thursday for the 31st UCEM Property Awards.
As well as the main Property Award – which goes to a person who, or an organisation which, has made an outstanding contribution to the property industry – we will be revealing the Alumni of the Year and Academic Excellence award winners.
Here, we take a closer look at the Alumni of the Year nominees:
Lucy Winzer
2007-2009 – Diploma in Surveying Practice
2009-2012 – BSc Estate Management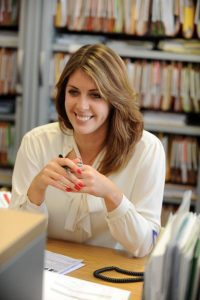 Lucy studied at UCEM whilst completing an industry apprenticeship and then went on to pass her RICS APC and gain Registered Valuer status on her first attempt.
Her work in commercial valuation and asset management for two national firms saw her headhunted by Pret A Manger as the retailer's Asset Manager. She was promoted to Acquisitions Manager two years after joining Pret A Manger and in the last 18 months, has brokered some landmark deals for the chain's expansion programme, including the relocation of the store on Oxford Street.
On top of her work for Pret A Manger, Lucy regularly supports UCEM, RICS and industry events encouraging people to consider a career in the Built Environment.
Lucy commented: "As a proud alumna of UCEM, I am honoured to have been nominated for the Alumni of the Year 2018 award. Being recognised for embarking on a career I love is an exceptional and unexpected reward.
"My time at UCEM provided me with the strong foundations and skillset to get me where I am today. Winning the award would be a fantastic conclusion to celebrate my time with UCEM and provide a springboard to celebrate the success of all young professionals and women within the property and construction industry."
Sobha Rani
2008-2009 – 450 study hours (BSc Quantity Surveying) for RICS accreditation
2014-2016 – MBA Construction and Real Estate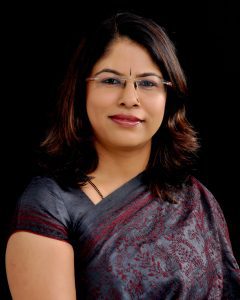 Sobha is the first female APC Assessor of RICS in India. She is a member of the Australian Institute of Quantity Surveyors and the Founder and Managing Director of Veadhik Cost Consultants Pvt. Ltd – an independent professional services company specialising in cost management and consulting across the property and construction industry.
Sobha has a deep knowledge of building business in India and throughout Asia, especially within the real estate industry. As a recognised leader in the real estate and construction industries with more than 20 years of hands-on experience, Sobha has strong knowledge of cost management services which has resulted in happy clients who have optimised their return on investment. Sobha's expertise also lies in business strategy, establishing start-ups, business development, operation and commercial management, and complete cost management for construction projects throughout the life cycle of the project.
Sobha's work has resulted in her winning a number of awards including a Leadership Award for Professional Excellence in Project Management and Cost Consultancy and for Excellence in Facilities and Cost Management at the 74th and 68th Facilities Management – Commercial Real Estate and Leadership Award Summits, respectively, as well as an Outstanding Contribution Award for her work with the Indian Institute of Quantity Surveyors.
Her passion for the industry is reflected in her encouragement of fellow professionals to further their studies, with Sobha often mentoring them through their qualifications and regularly speaking for various professional institutions. Sobha is currently assisting RICS with the development of its brand and standards in India.
"UCEM has given me confidence in building my career and business. This nomination is great recognition and supports me in proving that the right education and passion for your profession can definitely take you to the heights you have dreamt of," Sobha said.
"If I win, I would be the first woman in India to get this award and would dedicate this to all of them which hopefully would inspire women in the Indian construction industry."
Gavin Ferraris
2011-2013 – Postgraduate Diploma in Surveying – Construction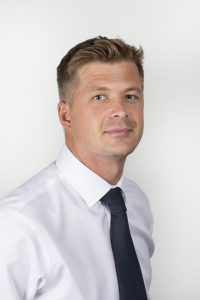 In his role as Director of Cost Consultancy at Currie & Brown, Gavin uses a huge variety of skills, including master-planning, procurement and pre-contract and post-contract services. Gavin uses these skills to good effect across many sectors, including residential, education, pharmaceuticals, health, commercial and retail-led mixed-use generation.
A year on from graduating, Gavin passed his APC and in September 2017, he was made a Fellow of RICS. Gavin is currently assisting RICS with the expansion of its brand and standards, particularly in Africa, and he is seeking to further his professional development and support his colleagues and fellow UCEM alumni reach their potential in the sector.
Gavin commented: "Achieving my Postgraduate Diploma in Surveying from UCEM in 2013 provided a fantastic springboard for me to develop my career. With so many exceptional candidates to choose from, and regardless of the outcome, being nominated for this Alumni Award is a great achievement which I am extremely proud of.
"To win the award would be very special. UCEM is a well-respected higher education institution and highly regarded for supporting the development of the next generation of real estate and construction professionals. I'm inspired to make a positive difference in this world and winning this award will provide recognition and a platform for my voice to be heard a little louder. I'd be honoured and grateful to win this award."
Nicola Dixon-Brown
2008-2010 – MSc Surveying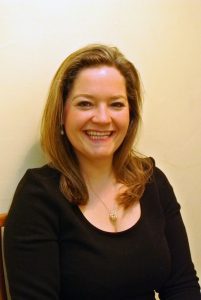 Nicola is a Director at CBRE in its Asset Services department and has been heavily involved in RICS Matrics for the past decade, working to inspire the next generation of surveyors. She was awarded The Rebecca Hickman Award for her contributions and, in 2014, elected onto the RICS Matrics UK-board. In 2017 she won the Young Surveyor of the Year Award in the Asset & Facilities Management category, where she was described by the judges as 'a determined person, who clearly cares for not just her own work but her team and her industry, a real inspiration'.
Sustainability is a passion of Nicola's, having previously gained a Master's in Water Science Policy & Management at St John's College, Oxford. She has recently overseen a woodland biodiversity and conservation project and waste reduction initiatives.
Nicola currently sits on the RICS Editorial Board and this year was selected as a REVO Purple Apple Judge for its Marketing Awards.
She said: "This nomination is extremely important to me because it recognises the effort I have put in throughout my career so far. It shows that my gut feeling was right and following my heart into surveying what the correct decision. It's pleasing to be back with UCEM where it all began. Professionally, this nomination gives credibility to our CBRE team – it raises my profile, and means I can connect with more people to create positive change on a larger scale.
"It is a complete honour to be nominated alongside such highly successful professionals and even if I don't win, I will be celebrating to some degree!"
Mohamed Humdhan Nahuman Batcha
2007-2014 – BSc Quantity Surveying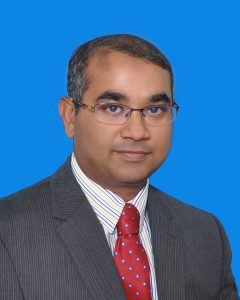 Humdhan won the QSI prize for the best student on his programme at UCEM upon graduating and the following year, was shortlisted for the inaugural Academic Excellence award at the 2015 Property Awards.
He is a RICS Chartered Surveyor, a CIOB Chartered Construction Manager and a Fellow of the Chartered Institute of Arbitrators. He is a panel arbitrator and adjudicator at the Asian International Arbitration Centre and an arbitrator at the Indian Institute of Arbitration and Mediation. Humdhan has more than 20 years' experience in the construction industry and is the Executive Director and Head of Project & Program Management Services at Utamacon (B) Sdn Bhd – a leading quantity surveying and project management consultancy in Brunei.
Humdhan pioneered the first integrated facilities management contract in Brunei for the Ministry of Defence in 2008, going on to implement the model elsewhere, and is currently heading a team working on the multibillion-dollar Brunei-Temburong Bridge project. He mentors RICS APC candidates and gives CPD talks for various professional institutions.
"UCEM is a very well placed and reputed institution. This nomination elevates further the recognition of myself in the industry with it coming from UCEM," Humdhan said.
"UCEM has produced some of the top surveyors in the world who are well-placed in top global companies. It would be a great honour and a prestigious moment for me if I win this award."
Manal Abdo
2010-2012 – Postgraduate Diploma in Surveying – Real Estate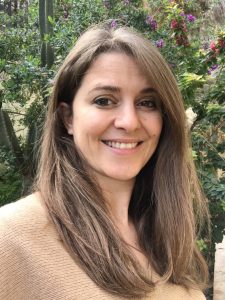 Balancing family life with work and study whilst at UCEM, Manal soon progressed into senior managerial roles within real estate and three years after graduating, founded MA Cluster LLC – a professional services company specialising in real estate.
Based in Beirut, MA Cluster LLC covers Lebanon and Jordan, and Manal has overcome political instability in the region to expand her business and represent many global clients within the Built Environment.
She said: "The nomination has been a great surprise to me. I felt like: 'wow!' How great it is to feel the remuneration of hard work, of continuous learning, and most importantly, of being perseverant to achieve my targets in the middle of all manner of political and economic challenges! It confirmed again to me that I have made a worthy decision by establishing MA Cluster LLC and it has inspired me to forge ahead with the values clear at UCEM: transparency, integrity and responsibility for a better Built Environment in Lebanon.
"If I win the award, I will have added pride as an already proud member of UCEM's Alumni Association, having accomplished my course with Merit, and having huge respect and appreciation of this institution which indirectly contributed to my success in my career and personal development."
Congratulations to all our alumni nominees and best of luck for Thursday!
Tomorrow, we will meet our Academic Excellence award nominees as we continue our countdown to the big event!