UCEM Property Awards 2021 – Our Alumni Award nominees: Rachel Ricketts
Posted on: 1 October, 2021
We will be hosting the 34th UCEM Property Awards in London on Thursday, 14 October. After being hosted online last year due to restrictions imposed by COVID-19, we are delighted to be able to resume the prestigious event in person this year.
The Awards will see a seventh person receive our Alumni Award since it was added to the event in 2015.
The Alumni Award goes to a former UCEM student who has made an outstanding contribution in their early career towards creating a better built environment.
In the lead-up to 14 October, we will be profiling each of the nominees for the Award. We have already introduced you to our first two nominees in Nella Pang and Lucy Winzer, and today we profile our third nominee, Rachel Ricketts, who studied on our MSc Surveying – Construction programme.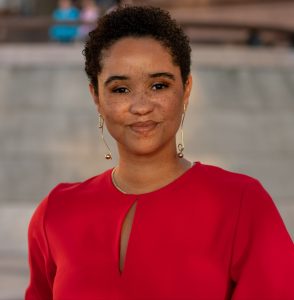 Rachel Ricketts is a senior project manager at Vabel Ltd – a residential property developer based in London. Previously, Rachel worked as a senior surveyor for St George PLC and Bellway Homes. To date, she has worked in the London residential property sector for almost nine years.
Rachel graduated with a postgraduate diploma in surveying from UCEM, having previously gained a BEng (Hons) in Civil Engineering from the University of Birmingham. Rachel is passionate about changing the image of construction to make it a more attractive option for young people, women and those who come from an ethnically diverse background.
Rachel says: "I was completely and absolutely taken aback by the nomination for this year's Alumni Award.
"I found studying at UCEM completely rewarding because the course gave me exactly what I was looking for; namely, a wider and more structured understanding of my role as a quantity surveyor, as well as an appreciation for the other areas of surveying that I was not exposed to.
"This was achieved all whilst working full-time, thus not impacting on my progression at work which was an equally important consideration for me.
"My future aspiration in the industry is to be one of the leaders involved in the disruption that needs to happen to attract more young men and women from every cultural and socio-economic background into our industry."
Thanks for sharing your thoughts and best of luck, Rachel!
To keep up-to-date with the build-up to this year's Property Awards, follow us on Twitter, LinkedIn, Facebook and/or Instagram.