UCEM Property Awards 2021 – Our Academic Excellence Award nominees: Millie Corbould
Posted on: 8 October, 2021
We will be hosting the 34th UCEM Property Awards in London on Thursday, 14 October. After being hosted online last year due to restrictions imposed by COVID-19, we are delighted to be able to resume the prestigious event in person this year.
The Awards will see a seventh person receive our Academic Excellence Award since it was added to the event in 2015.
The Academic Excellence Award recognises the academic excellence and quality of a recent student's research/dissertation submission.
In the lead-up to 14 October, we will be profiling each of the nominees for the Award. We have already profiled Sam Dawson and Lai Fun (Queenie) Leung, today, we meet our third and final nominee, Millie Corbould, who was shortlisted for her research on the implementation of the WELL Building Standard at workplaces across the UK.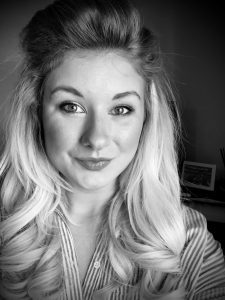 Millie found a keen interest in property following graduation from her bachelor's degree. She worked for several years as an estate agent at a large international firm, specialising in the residential sector. This role gave Millie a firm foundation in key skills such as negotiation, communication and an understanding of key performance indicators and their use in business planning. Furthermore, she was able to develop her knowledge of buildings and gain an appreciation of how the built environment serves us as individuals and our communities.
Wanting to further her involvement in shaping the future of the built environment, Millie commenced the MSc Building Surveying programme at UCEM, continuing to work full-time whilst studying. Part way through the course, Millie changed career and joined a large international building consultancy firm as an assistant building surveyor. Based in the City of London, this new role had a large emphasis on innovation and regeneration of the built environment, with a view to improving the sustainability of the current building stock.
Whilst in the role, Millie recognised a mixed reception to the implementation of sustainability measures on buildings; in particular, enthusiasm levels varied between different members of the building consultancy team on the effectiveness of WELL Building techniques to improve employees' health and wellbeing in commercial workspaces. This inspired Millie's research project which formed part of her MSc Building Surveying degree.
Having worked for a company that embraces a number of aspects of WELL Building design, Millie has witnessed the positive impact that this has on the health and wellbeing of employees. Her research sought to critically evaluate the evidence behind her own experience and to explore the reasons why many individuals remain reluctant to engage in the implementation of WELL Building design and how, in these cases, the enthusiasm towards WELL Building design can be improved, to ensure continued improvement for the health and wellbeing of office workers in the UK.
Reacting to the nomination, Millie says: "It was such a lovely surprise! I was on honeymoon when I received the news and initially thought that there had been a mistake!
"I was absolutely delighted when I realised this was not the case and feel very honoured to be nominated. My final project took a lot of time and quite a few late nights, since I was working full-time alongside my studies, so it is rewarding to know that the final outcome was received so well."
Reflecting on her studies, Millie comments: "Commencing the MSc course with UCEM marked a huge change in my career which I am so glad I took. I was able to complete my studies whilst still working full-time.
"UCEM enabled me to do this by offering the chance to study remotely and work my studies around my own commitments, with the opportunity for contact with course leaders as much or as little as required. The good reputation that comes with a UCEM qualification, I am sure, contributed towards me being offered my current role."
On her research, Millie adds: "Starting writing the assignment was a very daunting task, which felt totally overwhelming to begin with, however, once I found a particular topic I was interested in, I found that I was motivated to continue with a depth of reading which took me in many different directions, until I settled on the one that intrigued me most and seemed to require further investigation.
"Little did I know at the time that the COVID pandemic would switch us all to remote working and that the traditional workplace would change so dramatically, so quickly. Designing workplaces to encourage the workforce's return to the office has now become critical, making the points raised in my final assignment all the more relevant.
"My advice for anyone starting out their final project is, firstly, to give yourself enough time to do background reading that will help you find a topic you are actually interested in or have an opinion on. This will really help you when critically evaluating available information. Secondly, just get something written down! Once you start writing your ideas down, they should start flowing much easier.
Looking to the future, Millie states: "Part way through my studies I was offered a graduate building surveying role at Jones Lang LaSalle (JLL) in the City and started my career change.
"We work with a large variety of different commercial projects and professional services. It is exciting work as part of an innovative and forward-thinking, international company and is helping me to gain critical experience for my APC which I am hoping to sit next year."
Thanks for sharing your thoughts and best of luck, Millie!
To keep up-to-date with the build-up to this year's Property Awards, follow us on Twitter, LinkedIn, Facebook and/or Instagram.