UCEM Property Awards 2021 – Our Alumni Award nominees: Lucy Winzer
Posted on: 29 September, 2021
We will be hosting the 34th UCEM Property Awards in London on Thursday, 14 October. After being hosted online last year due to restrictions imposed by COVID-19, we are delighted to be able to resume the prestigious event in person this year.
The Awards will see a seventh person receive our Alumni Award since it was added to the event in 2015.
The Alumni Award goes to a former UCEM student who has made an outstanding contribution in their early career towards creating a better built environment.
In the lead-up to 14 October, we will be profiling each of the nominees for the Award. After introducing you to Nella Pang yesterday, today we introduce you to our second nominee, Lucy Winzer, who studied on our old BSc Estate Management programme.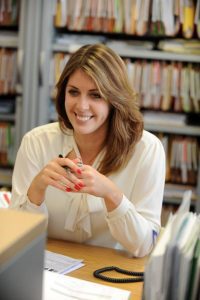 Lucy graduated from UCEM in 2009 with a Distinction in her Diploma in Surveying Practice, going on to graduate with a First from our BSc Estate Management programme in 2012.
Passing her APC and achieving registered valuer status, Lucy worked at multi-disciplinary firms, Cluttons and Smiths Gore, as a chartered valuation surveyor, before moving more widely into commercial property consultancy and asset management. In more recent years, Lucy has specialised in the retail sector, joining Aldi as property director for the South East region. In 2020, she became the youngest ever UK head of estates and acquisitions at Pret A Manger.
Over the last 18 months, with the challenges of the pandemic at the forefront, Lucy has become a passionate and vocal figurehead for the retail industry. Her flexible, creative and adaptable approach to leasing and landlord relations has helped Pret A Manger avoid entering into administration despite substantive and ongoing financial pressures. She has also led the company in an aggressive 'alternate' acquisition strategy, launching a number of new formats and initiatives.
Lucy is a proud advocate of encouraging young people into a career in the built environment. An apprentice of the Chartered Surveyors Training Trust (CSTT) initiative, Lucy has spoken at forums, careers events and via the media about her first-hand experience of working whilst studying, and being from a background not traditionally suited to surveying and property.
Lucy comments: "In what has been an extraordinary 18 months for the industry, sector and wider world, I feel incredibly humbled for my colleagues and peers to have gone out of their way to nominate me."
Reflecting on her studies with UCEM, she says: "Whilst requiring hard work and discipline, the UCEM course set me up for life: working whilst studying gave me a solid foundation to my career which has allowed me to go from strength to strength."
As for Lucy's future aspirations, she adds: "We must continue our drive to be inclusive, candid and build better environments for our future generations. I hope I can be a meaningful part of that journey."
Thanks for sharing your thoughts and best of luck, Lucy!
To keep up-to-date with the build-up to this year's Property Awards, follow us on Twitter, LinkedIn, Facebook and/or Instagram.