Diagnosing the green skills gap: what skills is the built environment missing?
Posted on: 2 October, 2023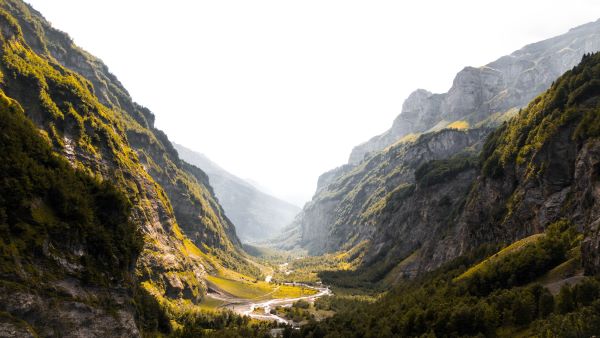 The built environment is in dire need of sustainability talent. Here are 6 skills that can help close the growing green talent gap.
The UK is in a race to decarbonise its operations by 2050. In light of the UN's Sustainable Development Goals (SDGs), increasing Environmental, Social, and Governance (ESG) regulations and penalties, and an incoming wave of consumers and job candidates that prioritise sustainability, environmental action has become a non-negotiable for modern businesses.
However, the demand for sustainability expertise is outpacing the supply of talent. This shortage has been termed the green skills gap.
What exactly is the green skills gap?
The green skills gap is the shortage of workers needed to fill incoming jobs created by sustainable initiatives. According to the World Economic Forum, the global number of green jobs has grown 8% per year for the last five years. However, there aren't enough employees and candidates with the skills needed to fill them – the number of people listing green skills in their LinkedIn profiles only grew 6% over the same period, according to LinkedIn research.
As an example, the UK needs 400,000 jobs filled to help drive new energy sectors, yet many estimates have highlighted a shortage of around 200,000 workers with the appropriate skills and knowledge required.
Learn more: The issue of coal consumption
The need for sustainability knowledge and expertise also stretches to other industries and business functions. To keep up the with the latest regulations and help organisations stay ahead of the curve, recruiters are looking for sustainability skills across a range of different roles, departments and functions.
The green skills shortage is just one example of the various talent gaps that have emerged in the last decade. Other notable examples of skills gaps include digital skills, soft skills (e.g. emotional intelligence), hard skills (such as analytics and data processing), and leadership skills.
Where did this shortage of talent come from?
Skills gaps are typically created when technological advancement outpaces organisational evolution. For instance, the emergence of artificial intelligence in the last year has led many businesses to identify a lack of skills and expertise in this area in line with business priorities and projects.
Learn more: Built environment careers and the advantages of a vocational degree
There are other reasons for the emergence of skills gaps, including:
High employee turnover
Ineffective recruitment
Inadequate training
Institutional education failures
In the case of sustainability skills, the demands on businesses to make their practices more sustainable have outpaced the development of green talent. As a result, there are more roles to be filled that require sustainability expertise and knowledge than there are qualified applicants in the workforce.
6 green skills the built environment needs
The built environment is one such industry in need of sustainability expertise. As a sector that's responsible for around 40% of annual CO2 emissions, work needs to be done fast to reduce its environmental impact by the UK's 2050 Net Zero ambitions.
Learn more: Built environment careers – top trends driving the construction sector during uncertain times
Here are 6 skills that are in high demand across the sector:
1. Sustainability literacy
Sustainability doesn't stay still – it's a continuously shifting discipline that requires more than keeping up with current events to understand in detail. Sustainability literacy – the theoretical knowledge to understand and articulate the interdependency between the environment and humanity – is a vital skill for businesses looking to shape the future of sustainable business rather than simply following the crowd. As an industry with a significant influence on climate change, this knowledge is needed at the centre of decision making and at an interdisciplinary level across teams and personnel.
Learn more: Why sustainability literacy is in such high demand
2. Critical thinking
Critical thinking is an essential component of sustainable development. Along with being able to understand and articulate sustainability across different disciplines and applications, leaders and key figures with problem-solving, decision-making and long-term strategic skills are needed in organisations to help make sustainability initiatives and targets a reality.
3. Green retrofitting
Retrofitting has emerged as viable solution for the challenge of reducing carbon emissions, particularly in housing. However, there's a shortage of the necessary skills to insulate walls and introduce technologies like heat pumps. With the government placing heavy emphasis on getting millions of homes up to appropriate energy usage standards in the next decade, retrofitting expertise is in extremely high demand.
Learn more: To retrofit or not to retrofit: what's the debate around the M&S Oxford Street demolition?
4. Digital skills such as energy modelling and analysis
Sustainability is in competition with other business functions and industries for a small pool of digital talent. Today's new buildings are under greater pressure to meet increasingly strict energy efficiency standards from the government, but thanks to software tools, we can now more accurately evaluate a building's energy performance (and identify opportunities to conserve energy) than ever before. Unfortunately, there simply aren't enough professionals with the expertise to utilise these technologies and reap the benefits in the current marketplace.
5. Waste management
Earlier this year, the Chartered Institution of Wastes Management (CIWM) released a report that revealed a growing skills and labour shortage within waste and recycling. According to the report, the sector 'is not often seen as an attractive option for future careers' and a 'lack of understanding' of what it delivers and the breadth of roles available is harming its ability to procure talent. Along with needing more workers involved in the collection, sorting and recovery of materials, the report identified talent shortages in:
Consultancy and professional services
Communication and behavioural change
Design
Facilities management
Business modelling
Infrastructure development
Learn more: Making a business case for sustainability – why now is the time to act
6. Compliance and monitoring
With new ESG reporting requirements and legislation like the Green Claims Code coming into play, organisations in the built environment are now at risk of significant financial penalties if they fail to meet sustainability targets or misrepresent their environmental activities. This has led to an increase in demand for monitoring skills and an understanding of the technical and legal aspects of business.
Final thoughts
The built environment is working hard to address the green skills shortage. Businesses across the sector are seeking future leaders – professionals with the technical expertise and comprehension of sustainability, from what's come before to now and the future, that will help them enact organisational transformation and contribute to a sustainable built environment. The skills above are in high demand – don't miss the opportunity to capitalise on this shortage and place yourself at the forefront of change.
Sustainability isn't a passing trend – it's here to stay and is constantly evolving. If you want employees that inspire and action change in their careers, UCEM's Sustainability Business Specialist Apprenticeship will give your teams the skills they need, both now and in the future.
Find out more: Sustainability Business Specialist Apprenticeship – University College of Estate Management