Built environment careers and the advantages of a vocational degree
Posted on: 23 October, 2023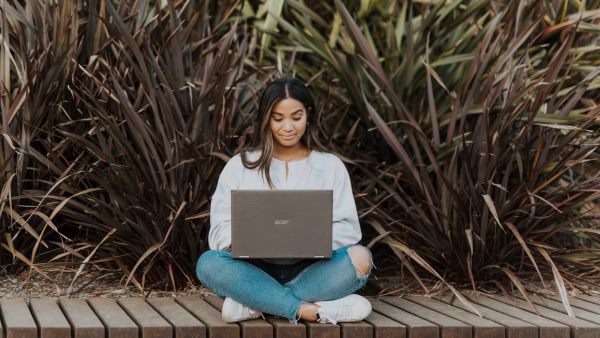 Pursuing a built environment career? A vocational degree can give you the right combination of hands-on experience and qualifications.
When you're pursuing a career in the built environment, the right combination of hands-on experience and relevant qualifications can make a big difference to your future. As a result, many are opting for a vocational degree course over a traditional degree to increase their chances of faster employment, healthier job prospects and a higher-than-average salary.
In an increasingly competitive job market, you'll learn the practical skills that employers are looking for. You're more likely to stand out, and you're more likely to secure that dream job.
We caught up with Joe Ellison, who graduated from UCEM's BSc (Hons) Real Estate Management programme in 2018, achieving a first-class honours degree. He told us, "Having both knowledge and experience has put me head and shoulders above others who I speak to at the same point in their careers as me. I have much more experience and practical understanding of valuation, as I had been putting theory into practice as part of my coursework.
"The knowledge I have gained while studying has given me both promotion and pay rises. This has been helped through the combination of modules relating to the built environment, valuation, management and business."
More UCEM graduates secure full-time employment
Joe's experience isn't unusual. The latest Graduate Outcomes Survey, conducted by the Higher Education Statistics Authority and released in May 2023, shows that UCEM graduates outperformed the national average when it came to securing employment.
The study is the largest annual social survey carried out in the UK. All graduates who complete a higher education course are asked to take part, 15 months after they finish their studies. This year, the survey shows that of all the 2020/21 graduates who responded, 61% were in full-time employment. Every UCEM postgraduate and undergraduate programme outperformed that figure, with 95% or more graduates in full-time employment for most of our degrees.
15 months after graduating from UCEM:
96% of MSc Real Estate graduates were in full-time employment
95% of MSc Quantity Surveying graduates were in full-time employment
95% of MSc Construction Management were in full-time employment
83% of MSc Building Surveying graduates were in full-time employment
67% of MBA graduates were in full-time employment
97% of BSc Real Estate graduates were in full-time employment
95% of BSc Quantity Surveying graduates were in full-time employment
95% of BSc Construction Management graduates were in full-time employment
89% of BSc Building Surveying graduates were in full-time employment
That's a big achievement for our graduates, and far better than the 61% national average. It also emphasises the passion our students have for their chosen subjects. We're part of a huge, diverse and exciting industry, with plenty of opportunities for those who have the right combination of drive, training, skills and opportunity.
UCEM graduates are more likely to have greater earning power
When it comes to salary, our graduates are winning there, too. Overall, across the UK, the highest proportion of graduates in full-time paid UK employment fell into the £24,000 to £26,999 band. For our graduates, the mode (the salary that appeared most often in the data set) ranged between £30,500 and £80,000, depending on the degree. The median or middle salary ranged from £31,000 to £48,250.
Learn more: Built environment careers – top trends driving the construction sector during uncertain times
Carving a career path
However, it isn't all about finding a job and earning your keep. There's a lot more to life than that. For Joe, after graduation, that meant completing his APC and working as a chartered valuation surveyor. He undertakes valuations and pre-purchase surveys for both corporate lender clients and private customers. He also advocates the use of new technologies to drive business within his own firm, and encourages other companies within the industry to use the same system.
Joe's work has improved his firm's proposition, leading to a higher sales success rate, increased revenues and wider profit margins. Initiatives that Joe developed are now used by other independent surveying firms, allowing them to adopt similar ways of working and reap similar benefits.
Better opportunities, with less financial burden
Whether you're a school leaver, someone looking to return to education for a change of career path, or a current built environment professional with your eye on the fast track, it's likely UCEM can help you achieve your goals. And we can do it without placing you at a financial disadvantage.
Our flexible and accessible learning can be shaped around your life. It's designed to match your goals at each and every stage of your career progression. Throughout your studies you'll have access to our comprehensive and collaborative online learning environment. You'll also participate in discussion with tutors and other students, attend live scheduled webinars, and watch instructional videos. And you can balance your study with full- or part-time employment while you learn online, wherever, whenever and however suits you.
"I found studying with UCEM to be challenging but very rewarding," Joe told us. "I was taught by inspiring and knowledgeable tutors with practical experience in their subjects. Studying through distance learning also impressed my colleagues and employers, as they understand the commitment and dedication needed to study and work full time at the same time."
Learn more: How to afford your degree: 6 ways to make your money go further
Guidance that takes you further
All our UCEM students also receive access to our careers advice and guidance service. It's available throughout your time with us, and for three years after graduation, equipping our students and graduates with an extra layer of support as they shape their careers.
You'll receive coaching focused on the best ways to achieve your career goals, as well as help to develop your career action plan. We even work with you to identify exactly which career will suit you. Perhaps it's time for you to discover what an online study course can do to help you achieve your career aspirations. Make your next move count, and start planning your future career route today.