Breaking the path to appropriate, sustainable interventions
Posted on: 24 April, 2023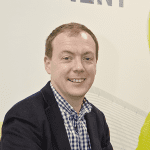 by Dr James Ritson, Programme Leader, MSc Building Surveying, University College of Estate Management
In the UK, the residential housing stock accounts for 19.9% of all CO2 emissions. As pressure mounts to align with the government's net-zero target by 2050, there's a thorn in the side of the built environment sector.
The thorn is that the UK has Europe's oldest housing stock. The pre-1919 housing stock in particular is the largest collection of buildings that do not have a cohesive strategy towards sustainability. Due to the traditional method of construction, many of the typical ways of improving the energy efficiency of a dwelling will be ineffective and, at worst, damaging to the fabric of the building, e.g., spray-on foam insulation. It's time to take the wheel and steer a new direction toward sustainability.
Misaligned priorities
The nature of our sector tends to focus investment and regulations either on new builds or culturally significant heritage buildings. The troublesome category of pre-1919 housing stock has fallen by the wayside, its inefficiencies labelled as 'too difficult' to fix. Lack of frequent, considered maintenance adds to their downfall, so it's inhabitants – and our environment – are suffering.
The government's basis for economic analysis also sways the balance. Its KPIs only recognise the number of new builds, not the total housing stock available in relation to the population's requirements. Local authorities are encouraged to invest in new builds and lauded for the quantity of their output. Meanwhile, pre-1919 housing stock continues to hold the worst inefficiency standards on record.
We can't rely on building regulations, either, as these mostly apply to new builds and alterations. As a result, the significant potential for reducing emissions is hitting roadblocks, opportunities are being missed, and communities are being overlooked. To meet the needs of today without preventing future generations from meeting their own needs requires a balance of social, economic and environmental considerations. When these elements are in equilibrium, we can achieve some form of sustainability.
There are more than 4.7 million pre-1919 dwellings in England. For basic repairs alone, they require more than twice the maintenance costs of modern housing.
Making the right environmental choices
Carbon emissions have to be reduced. But economic capacities, and cultural needs must be taken into account if this goal is to be attainable. Every adaptation needs to align with each building's requirements, and those of the owner. Considerations must be made. Where does the building sit in the physical, cultural and architectural landscapes? What are the needs of the users and occupiers, and what responsibilities do they have? How might those needs have changed from the buildings first inception? It's a balancing act. With an infinite amount of time, money and resources, zero carbon buildings can be achieved through retrofitting or constructing a new, but are either of the two the right investment?
Let's look at the options. There are more than 4.7 million pre-1919 dwellings in England. For basic repairs alone, they require more than twice the maintenance costs of modern housing. And to reach the UK government's target of net zero CO2 emissions by 2050, we'll need to fully refurbish more than 450 homes every single day from now until then.
Alternately, if we tear down and replace old housing stock, by 2050, the energy efficiency of the new builds won't outweigh the carbon emissions produced during the construction process. Taking the construction route produces the equivalent of 42 tonnes of CO2 (tCO2e), compared with a tCO2e of around 36 for refurbishment. It's fair to say that the greenest building is the one that already exists.
Plus, the average cost of demolition is £17,000 to £35,000 per home. And we haven't even touched upon the loss of heritage, the loss of embodied energy and the displacement of communities. With the colossal financial cost and the capacity required to deliver this, achieving net-zero with pre-1919 stock is a foolhardy goal.
There must be a better way. What if we took a building conservation point of view instead of a retrofit approach? Let's do as much as is necessary, but also as little as is possible, to achieve an ecological result that doesn't negatively impact the value of the property or its historical or visual identity.
We're talking about benign, simple changes that have the biggest impact on energy performance. Solutions like updating the hot water and heating system, heavyweight thermal curtains and blinds, the correct type of loft and loft hatch insulation, door draught proofing, and the gap filling of floors. These are far cheaper measures, and much less invasive, when compared to solid wall insulation, underfloor heating, double glazing or high-performance thermal doors.
A £225 Billion strategic advantage
These low intervention measures could achieve 30 to 60 percent energy efficiency improvements for a cost of around £5,000 per house. To push that energy efficiency figure towards the 100 percent mark, it's likely to cost another £55,000 per house. Extrapolated across 4.7 million dwellings, that equates to £23 billion for up to 60% energy savings, compared with more than £250 billion to reach 100%.
The financial cost of chasing the net-zero goal is almost incomprehensible. Those big interventions not only carry a financial cost but can also contribute to cultural and community decline. Architecture and our built environment do not exist in a vacuum. Perhaps it's time to consider the bigger strategic picture, placing our buildings in the wider ecological context. Instead, do we aim to raise the energy efficiency to a workable standard and spend the additional £225 billion elsewhere? We need to use every tool at our disposal to prevent a climate catastrophe. Should we focus on diverting some of that additional spend toward measures that will benefit the whole country such as a low carbon electricity grid?
Our buildings are an organic ecosystem. They constantly come up against new problems, they change, and they adapt. In Victorian times our challenge was sanitation, in today's world it's energy efficiency. It is imperative that we meet the challenge of reducing carbon emissions and we will not do it by just building new energy efficient buildings.
Schemes must be considerate of the existing built environment. Let's deploy sustainable, ecologically sound interventions that have no or little effect on our domestic heritage, do not impact the fabric of our buildings, and don't create fractures within the communities that interact with them.
Despite the many hurdles facing us, achieving the delicate equilibrium is possible. This is one of the many topics that we aim to address with our MSc for Innovation in Sustainable Built Environments. We've designed it to help built environment professionals think more critically, advance their expertise and strengthen their credentials to help solve the challenges of this evolving, vibrant, fast-changing field.