BSc (Hons) Real Estate Management
Programme overview
The BSc (Hons) Real Estate Management programme is a supported online learning programme providing the academic learning necessary to enable graduates to access the Assessment of Professional Competence programme of the Royal Institution of Chartered Surveyors (RICS) and to qualify as Chartered Surveyors in the commercial real estate management and valuation specialisms.
The programme is structured to deliver a fully rounded skill set for those wishing to practise in these sectors of real estate and encompasses commercial property management, valuation, property economics, property development and planning. Gaining this degree will enrich your knowledge of this vital area of modern commerce and industry and strengthen your CV.
This programme is delivered by supported online learning and can be studied in any location.
This programme is also registered with the Hong Kong Non-local Courses Registry (NCR registration number 252439). It is a matter of discretion for individual employers to recognise any qualification to which this programme may lead.
If you would like to find out more about this programme, sign up for our undergraduate webinar on 21 August 2018 here or sign up to one of our upcoming open events here.
Why study this programme?
Accredited by RICS, providing a route to professional qualification as a Chartered Surveyor

Modular structure covers all core subjects relevant to commercial real estate practitioners

Opportunity to study different specialisms in the final part of the programme through elective modules
Flexible learning programme enables part time study to be combined with employment, as well as full time study
The programme is designed for existing and aspiring urban real estate practitioners, both those who want to study full time and those who want to work whilst studying. The programme provides the founding base of knowledge for those looking to go on to practice in the management and valuation of commercial real estate and also commercial real estate agency. It is also suited to those looking to work in the real estate development sector. The programme is suitable for both those looking to change career direction and also school/college leavers looking to pursue a career in real estate.
Programme outline
The modules included in this programme, the assessment method for each module and the structure which they follow through the standard route is available below, according to your start date.
Yr
October Semester
April Semester
1
Legal Studies
People & Organisational Management
Economics
Building, Environment, Technology & Simple Construction
2
Financial & Resource Management
Property Law
Building, Environment, Technology & Framed Structures
Economics of Property & Construction
3
Development Process & Appraisal
Planning Policy & Practice
Valuation Context & Principles
Valuation Core Methods
3/4
Work Based Learning Project* – This module is for apprenticeship students only. It spans years 3 & 4 and can be started in either the April or October semester.
4
Commercial Property Management
Applied Valuations
Elective modules (choose one from):

---

Construction Law
Professional Surveying Practice

Elective modules (choose one from):

---

Investment
Statutory Valuations**

4.5
Project* – This module is for non-apprenticeship students only. It is a six month module which can be started in either the April or October semester.
Please note that from autumn 2020, UCEM will be making changes to its semester structure and module delivery as part of an ongoing commitment to provide an excellent student experience. If you enrol prior to autumn 2020, you will experience these changes as we move to a new structure and delivery model. You can find more information about the Transform Project here.
Should you require further information about programme content please view the programme specification, which sets out aims and intended learning outcomes.
UCEM has the right to revise and amend the programme in order to:
comply with external professional, accrediting or other regulatory body requirements
implement changes for the benefit of students as a consequence of evidence from programme monitoring
ensure the curriculum is current and relevant to intended learning outcomes and/or standards of any relevant professional, accrediting and/or regulatory bodies and/or requirements of employers
implement feedback and other recommendations from External Examiners
All changes to the programme will be implemented in consultation with relevant students and other stakeholders, setting out the reasons for the proposed amendment(s), and compliance with the requirements of the UCEM Code of Practice on Programme Monitoring, Amendment, Review and Discontinuation. Should such an eventuality occur during the admissions and registration process, applicants will be informed immediately of any change and the alternative arrangements that have been put in place. Existing students will be informed of when the changes will be effective from, which will usually be the next academic year (commencing the 1st September).
Career and study progression
Graduates from this programme pursue a wide variety of successful career paths, typically encompassing work for real estate consultancies, property developers and property investors such as pension funds and insurance companies.
In addition, many graduates have public sector positions in local and central government departments/agencies that either hold significant real estate or who provide real estate services.
The larger plc's and other substantial property occupiers also need professional expertise to manage their corporate real estate interests, as do some larger charities with real estate holdings. This programme caters for a broad range of career choices.
The accreditation of this programme by the Royal Institution of Chartered Surveyors enables graduates to complete the Institution's Assessment of Professional Competence to enable them to qualify for professional membership. The programme is based on the English legal jurisdiction but the international status of the RICS and the international reputation of the UCEM has helped some of our past students in their careers outside the UK.
Entry requirements
You should have:
Tariff points:
96 UCAS tariff points. National Certificates and National Diplomas will be considered but must have good merit and distinction profiles (excluding common skills)
Any HNCs and HNDs will be considered
Or
Completed an Advanced Apprenticeship in Surveying* or an Advanced Apprenticeship in Construction Technical* through which a Construction and Built Environment Diploma with a minimum DD profile was obtained or through which a Construction and Built Environment Extended Diploma with a minimum MMM profile was obtained, or an equivalent qualification
Or
A current Royal Institution of Chartered Surveyors (RICS) Associate qualification (AssocRICS) and be in relevant employment**
* Completion of this apprenticeship will need to be evidenced through a verified copy of the apprenticeship completion certificate as issued by the apprenticeship certification body.
** Relevant employment is employment in a job role that will support the applicant in developing the required skills, knowledge and behaviours.
And
Mathematics Grade C or above at GCSE or equivalent (Grade 4 for applicants holding newly reformed GCSEs in England)
And one of the following:
Grade C or above in English (Language or Literature) at GCSE or its equivalent (Grade 4 for applicants holding newly reformed GCSEs in England)
Grade 5.5 or above, with at least 5.0 in the reading, writing and listening modules, in the International English Language Testing System (IELTS) test administered by the British Council in the Social Sciences academic module
79 or above in the Internet option, 213 or above in the computer-based option or 550 or above in the paper-based option, of the Test of English as a Foreign Language (TOEFL)
Grade C or above in Use of English at A/S Level
Applicants who do not meet the requirements stated above, but who wish to be considered for this programme should refer to the UCEM Code of Practice: Admissions and Recognition of Prior Learning for the policy on non-standard admission.
Evidence is required in the form of certificates or statements. You should send photocopies that have been certified by a Member or Fellow of RICS, CIOB or HKIS. Please do not send original documents.
Recognised qualifications having an equivalent level of attainment as those recognised by UCAS include: HND/HNCs, professional qualifications from recognised institutions, certain armed forces qualifications and partially completed degrees. There are also a wide range of international qualifications that are deemed to have UCAS point equivalent values.
Applications are assessed in accordance with the UCEM Admissions Policy.
Testimonials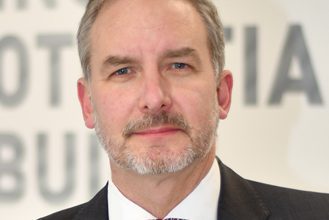 "I chose to study with UCEM because it's a highly respected institution with highly relevant course content and is a very cost-effective and flexible way to study.
My experience of supported online education has been life-changing. My ambition is to qualify as a Chartered Surveyor and so far, so good. I am currently on track to complete my objectives, be an example to my kids and be the first in my family to graduate at degree level.
The programme has enabled me to engage with fellow students from a wide spectrum of backgrounds, cultures and expertise.
The programme has given me an insight into aspects of the property industry completely closed off to me before and given me a huge amount of confidence. As a direct example, I acted on behalf a client to help them acquire a £300 million mixed-use development scheme. The programme enabled me to provide my client with concise and objective advice which has been supported with highly professional reports – all skills I picked up on the programme."
Paul Westcott
BSc (Hons) Real Estate Management
Development Surveyor
Seymours Land and New Homes, Reading, UK
Key information
This programme is delivered by supported online learning and can be studied in any location.
Award:
If you successfully complete all elements of the programme, you will be awarded the BSc Real Estate Management from University College of Estate Management and will be entitled to use the designatory letters BSc. You will be entitled to denote Honours if applicable, i.e. BSc (Hons), which is a current requirement for Membership of RICS and/or HKIS.
Application and start dates:
2018/19:
Apply by 4 March 2019 to start 1 April 2019
Available routes:
Standard Route:
Duration: 4.5 years
Time commitment: 15-20 hours of study a week for 42 weeks per annum
You will study two modules per six-month semester
Apprentice route:
Duration: 4 years, plus external end point assessment
Time commitment: 15-20 hours of study a week for 42 weeks per annum – typically one working day per week will be allocated to off the job study
You will study 2 modules per six month semester, plus a Work Based Learning Project over years 3 and

 4
Accelerated Route:
Duration: 3 years
Time commitment: 25-30 hours of study a week for 42 weeks per annum
You will study 3 modules per six-month semester
This route is recommended only for those who are not in full-time employment
Examinations
Examinations will be held in August and February.
Expected workload and contact hours:
Each 20 credit module equates to a total of 200 study hours broken down between directed online learning self-directed learning and assessment. The breakdown between these three types of activity may vary between modules but on average is as follows:
Directed online learning (45%)
Self-directed reading (25%)
Assessment (30%).
Directed online learning is the term used to describe a range of learning activities which you access via the UCEM Virtual Learning Environment, as this is more appropriate for an online learning programme than the term "contact hours". As a guide it includes, for example, participating in web classes and online discussion forums, watching video material and voice-over PowerPoint presentations and undertaking exercises and quizzes linked to programme materials. Self-directed learning includes reading textbooks and study papers to develop your knowledge of the subject matter. Assessment includes all activity related to the summative assessment of the module such as planning and writing coursework, revising for examinations and taking the exams themselves.
Recognition:

Accreditation:
This programme is accredited by the Royal Institution of Chartered Surveyors (RICS) and the Chartered Association of Building Engineers (CABE).


How the programme will be assessed:
Assessment consists of a mix of assignments and examinations. The module information sheet provides details of the assessment method for each module.
Fees:
2018/19 academic year:
£1,100 per module x 17 modules (usually students undertake 2 modules per semester).
Total programme fee £18,700
Student Loans:
This programme is designated for student finance and students in England and Wales may apply to Student Finance for a tuition fee loan. Eligible students can apply for funding for up to £6,165 each academic year.
Find out more here >
Student Bursary Scheme:
Our bursary scheme is designed to assist those new students who are able to demonstrate need. It is open to new students from all countries and will provide a discount on fees for the duration of the programme.
Find out more here >
Your programme fees are fixed for the duration of your studies. This means that the fee you pay per module will not increase from one year to the next, as long as you remain registered on the same programme. Different fees may be applicable if you decided to transfer to a different programme.
You may be required to pay an additional retake fee if you are unable to pass a module at the first attempt, and are then offered a further attempt. The retake fee is 50% of the full module fee in each case.
UCEM provides examination centres all over the world in addition to the UK. You should expect to incur travel costs to attend your nearest examination centre, for those modules which contain examinations.
All learning resources required for successful completion of each module are provided as part of your fee. The core texts within each module will be provided via an e-book platform. Additional supplementary resources to support your studies are available through the UCEM e-library. It is a matter of individual choice whether you wish to buy your own hard copies of textbooks independently.