UCEM launches competition for school students to present their ideas on the future of Reading Prison
Posted on: 10 June, 2021
UCEM is on the lookout for creative secondary school students to suggest solutions for the future of Reading Prison.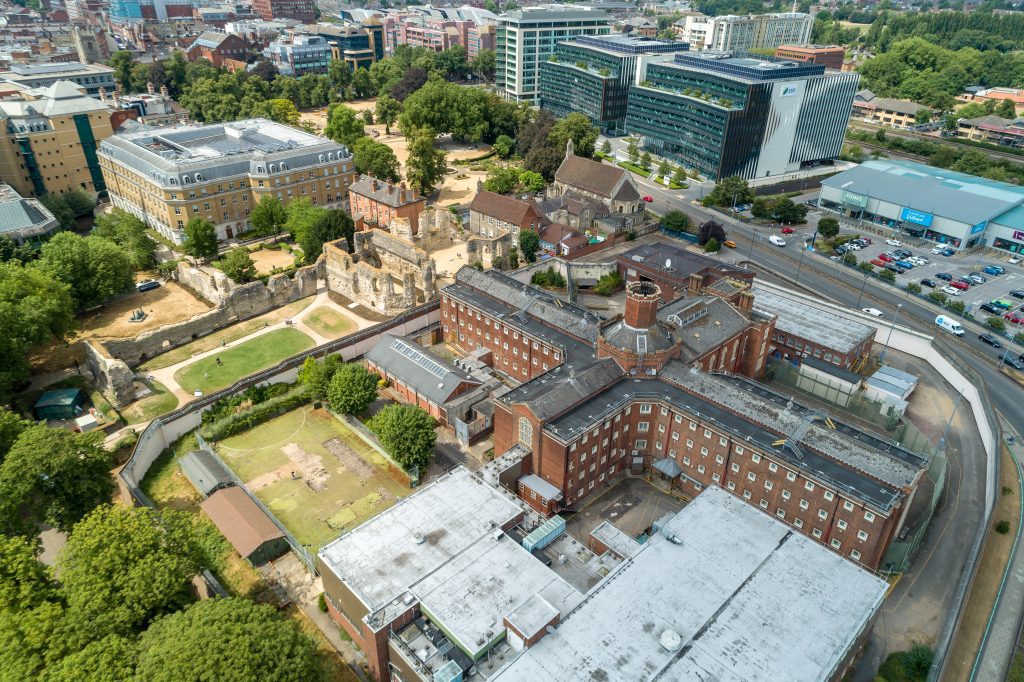 Pupils in Years 9-13 across Berkshire are invited to enter UCEM's competition by submitting a video, written piece or drawing with their ideas on what to do with the local landmark which is currently for sale.
The best four submissions will be paired with a UCEM tutor who will argue on behalf of their partner on a podcast debate, following which there will be a public vote on social media to find the winner!
The winning student will earn their choice of a scooter, iPad or a gaming voucher worth £300 and earn their school a careers talk by our real estate programme leader, David Hourihan.
UCEM's senior marketing manager, Lisa Marcham, commented: "The future of Reading Prison is a significant talking point in the town. Since its closure as a prison in 2013, it has operated as a culture hub at various points and repeatedly been the subject of proposed housing schemes but nothing permanent has been secured for its future.
"The only way to solve this issue is to hand it over to the brightest minds in Berkshire – our secondary school students – and I look forward to receiving their entries which we will shortlist for the podcast. There are no limits to what can be achieved in the built environment and this is a wonderful opportunity for entrants to exhibit their creativity for a great prize for themselves and their school."
Students have until 12pm on Wednesday, 30 June, 2021 to send in their submissions to competition@ucem.ac.uk. Visit our competition webpage for more details.
For information about the Reading Prison site, head to JLL's Reading Prison webpage.