Meet this year's Responsible Futures Working Group!
Posted on: 19 May, 2022
Here, at UCEM, we hold the Responsible Futures accreditation mark which is a change programme hosted by Students Organising for Sustainability UK (SOS-UK). The programme aims to support institutions in embedding social responsibility and sustainability into the formal and informal curriculum. Students are very much at the core of this and, it is only by working with them, supporting them and empowering them that we can achieve this accreditation mark. 
We have twice been awarded the Responsible Futures accreditation mark – in 2018 and 2020 – following student-led audits. The audits are led by a group of student volunteers who review UCEM's sustainability credentials against a range of criteria, which includes topics such as: student and staff engagement; leadership; education for sustainable development; and reflecting on the short- and long-term impact of work being carried out on sustainability.
We launched this year's Responsible Futures Working Group back in March, comprising a mixture of students and staff, who learn from each other in the name of progressing UCEM's sustainability agenda. Our students study on a range of programmes and apprenticeships in quantity surveying, real estate and building surveying at undergraduate and postgraduate level.
Student members
In addition to the introductions provided by members of this year's group below, Kate Andrews – our student ambassador for sustainability – and James Doyle – our student ambassador for international communities – are part of the group. You can find out more about Kate in her introductory article as sustainability student ambassador and you can find out more about James, who took part in the Responsible Futures audit in 2020 and is acting as a mentor to the group this time around, in his introductory article as communities student ambassador.
Donna Modesté – BSc (Hons) Quantity Surveying student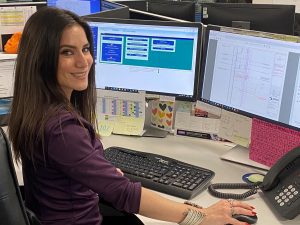 Since beginning my degree in March 2020, my passion for sustainability issues has increased dramatically. UCEM includes sustainability-related content within its modules which has propelled my interest in this area a lot; so much so that I would consider moving into a sustainability-focused role instead of a purely quantity surveying one in future.
I really enjoy taking on additional short courses and attending seminars outside of my degree. I studied on UCEM's free Energy and Carbon in the Built Environment CPD course and recently joined the Responsible Futures Working Group, whereby a small group of students and staff from UCEM comes together to discuss sustainability, what we know, where and how we can improve, and how to raise awareness.
I want to be able to contribute to a more sustainable built environment for future generations, especially in London where I am based.
Su Fairbairns – MSc Quantity Surveying student (on the Chartered Surveyor apprenticeship)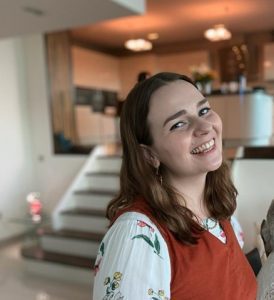 I was keen to get involved with the Responsible Futures Working Group because the objectives of the initiative align well with my career motivations and personal outlook. I have previously worked as a decarbonisation project manager within the Department for Education and I am now working on whole life cycle costings within the private sector where sustainability is at the forefront of what I do.
I am passionate about protecting the environment for future generations and I believe sustainability should always be at the heart of education and the built environment. I look forward to sharing my views and insights with UCEM and learning from the other students, staff and professionals involved in this project.
Ashish Sharma – MSc Real Estate student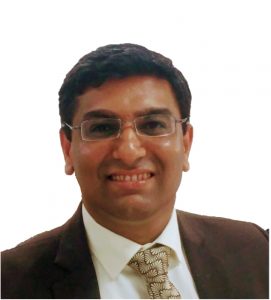 I have nearly 20 years' experience working in the banking and housing sectors and am a member of the Government Property Profession network run by the UK government's Cabinet Office. I have extensive experience and a track record in project management and delivering projects through public and private partnerships with strong stakeholder engagement skills.
Having worked in housing sector roles, delivering public services at Homes England and currently as an area manager at the Greater London Authority (GLA), I have experience of managing a portfolio with a variety of stakeholders such as local authorities, registered providers and small-to-large housebuilders to help deliver affordable housing in London.
The UK government has set its target to meet net zero carbon emissions by 2030 which encourages all government departments and local authorities to focus on this aim. Currently, there is a strong demand for sustainable homes which will have a strong social, as well as environmental, impact. I am passionate about sustainability and, by working towards it, we will help not just current but also future generations.
Kess Akhtar – MSc Building Surveying student (on the Chartered Surveyor apprenticeship)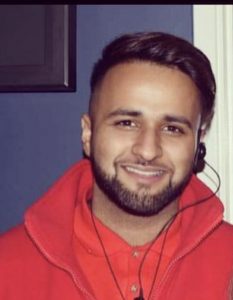 My name is Kess and, alongside studying on UCEM's MSc Building Surveying programme, I work as a technical housing trainee at Richmond and Wandsworth Councils.
Sustainability, for me, isn't just a hobby but, rather, a way of life. I was raised in the north-west of England where change and opportunities are few and far between.
When I began my inaugural development in my hometown of Accrington, I wanted to embody a three-pronged approach to our ethos of economic prosperity, social cohesion and sustainability. I wanted to be a part of the change in my town which improved the genius loci [spirit of the place] and brought about the much-needed change it deserved.
I believe a fundamental part of this is sustainability and creating communities which, not only improve our own lives, but sustain and replenish the environment too. Although I've learnt many lessons from undertaking a solo project, I want to be able to contribute to the greater good and working within a local government provides me with that opportunity.
I look forward to using the knowledge and skills gained from UCEM to make my local community and the boroughs I work for more sustainable, economically and socially prosperous places to live.
Staff commentary
Aled Williams – UCEM Executive Director – Innovation and Partnerships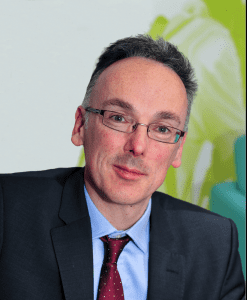 At UCEM, we are on a mission to become the world's most sustainable university. This focus permeates through everything we do and has been the catalyst for much excellent work across the institution. We won't reach this point, however, through staff efforts alone.
Our students remain our priority and their voice in driving forward the institution is essential. The Responsible Futures initiative is an invaluable mechanism in embedding the student voice in our work on sustainability. The volunteer students gain an insight into what we do to embed sustainability at UCEM and cast a critical eye on our activity so any enhancements are identified and we are able to tackle these.
Once again, we have had the pleasure of being joined by a group of bright, passionate students who will help us push the institution closer towards its aim, and I look forward to harnessing their collective feedback to better UCEM's sustainability activity.
Jessica Gordon-Calvert – UCEM Sustainability Education and Engagement Officer
It's a very exciting time to be involved in Responsible Futures at UCEM and it has been great to see interested students come together to find out more about the accreditation, share their thoughts and have their voice heard. Most of the working group will join us at our office in Reading at the end of June as student auditors and will be part of our re-accreditation efforts.
We've had a couple of meetings now and there has been some fabulous discussions and ideas – I'm looking forward to working with our students to bring some of their ideas to life as we move towards an even more sustainable UCEM.
To keep up to date on the group's progress, take a look at the Sustainability News and Events webpage and our Twitter, LinkedIn, Instagram and Facebook channels.