Introducing: Our new Student Officers for Sustainability
Posted on: 10 November, 2022
Our ambition is to become the world's most sustainable university and we are keen to have students at the heart of our journey to achieve this. For the past couple of years, we have had a Student Ambassador for sustainability in place to inspire current and potential students at events and webinars, and through networking.
---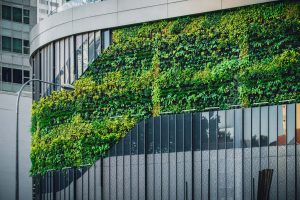 This year we have reimagined the role into Student Officer for Sustainability and have created two posts to support student engagement with sustainability. Both of our new officers were part of our Responsible Futures audit this year and we're delighted that they are continuing to drive change here at UCEM.
Donna Modeste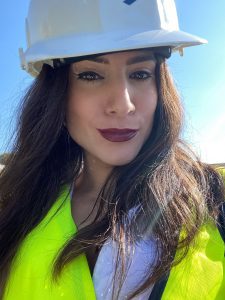 I grew up working class and when I left secondary school, my aspirations and options were low so I chose what I thought would be an easy option and went to beauty school. After completing my training, I went into a salon and after just under a year set up my own mobile beauty business. It was at the height of the football WAG/Only Way is Essex era (spray tans and acrylic nails galore)!  
In 2012, I had a little family and wanted more stability so applied with a temping agency and was placed in a housing association. I had many transferrable skills due to managing my own finances and taxes. I never left housing and construction following that first role. I've now been in the built environment for a decade and absolutely love it. 
My passion for sustainability began in 2016 after I had my second child. I always tried to suggest simple ways to implement sustainability at various jobs and at home but never made the impact I truly desired. When I started studying the BSc (Hons) Quantity Surveying pathway at UCEM in March 2020 I was blown away by the level of sustainability that we cover in each module, even in topics that I never expected such as law, management and digital technology. My studies and recent participation in the Responsible Futures Working Group and audit in June 2022 has driven my passion even more exponentially than I could have anticipated. 
I am so proud to be a student at UCEM and was delighted to learn that I had been selected alongside my fellow student, Ashish, to represent UCEM as a Student Officer for Sustainability. 
It is a role that I take seriously and I hope that I can inspire other students along their own sustainability journey.
Ashish Sharma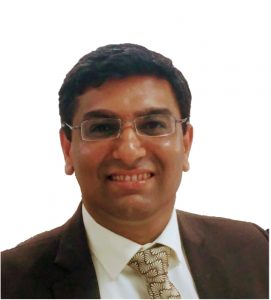 I have nearly 20 years' experience working in the banking and housing sectors and am a member of the Government Property Profession network run by the Cabinet Office. Having worked in housing sector roles, delivering public services at Homes England and currently as an Area Manager at the Greater London Authority (GLA), I have experience of managing a portfolio with a variety of stakeholders such as local authorities, registered providers and small-to-large housebuilders to help deliver affordable housing in London. 
The UK government has set its target to meet net zero carbon emissions by 2030 which encourages all government departments and local authorities to focus on this aim. Currently, there is a strong demand for sustainable homes which will have a strong social, as well as environmental, impact. My passion for sustainability has led to some fantastic opportunities at UCEM such as being part of the Responsible Futures Working Group and the audit in June 2022. 
I was excited to co-deliver a session for the September 2022 Sustainability Welcome Programme event on the United Nations' Sustainable Development Goals in relation to the Built Environment. It was great to present alongside fellow students who were also part of Responsible Futures and to be supported by UCEM staff who are as enthusiastic about sustainability as I am! 
To support my fellow students and those for generations to come, I think it's important for us to go back to basics and thoroughly embed the culture of sustainability into our studies and general university experience. UCEM has already made great headway with this and I'm looking forward to working with Donna and other students to bring forward the agenda to the student community and to support UCEM's ambitions. 
Our two new officers will be in post until next summer and will be supported by Jessica Gordon-Calvert, UCEM's sustainability education and engagement officer. If you have any questions about sustainability or would like to find out more about ways you can get involved, please email sustainability@ucem.ac.uk.