How to afford your degree: 6 ways to make your money go further
Posted on: 1 September, 2023
Looking to save on cost without sacrificing quality? Here are 6 ways choosing to study with UCEM can make your money go further.
---
As if the university experience wasn't expensive enough, rising living costs are putting students in the UK under increasing pressure.
A study released earlier this year by the Office for National Statistics shows that more than nine in ten (91%) students were either somewhat worried or very worried about rising costs. Around half (49%) felt that they had financial difficulties, and 46% reported their mental health had worsened since the start of the previous autumn term.
Yet achieving your qualification doesn't have to cause financial strife or bury you under a mountain of student debt. UCEM's online courses provide an affordable alternative to traditional universities, helping students to achieve their goals without placing them at a financial disadvantage.
Here are six ways we can help you build your career in the built environment sector affordably.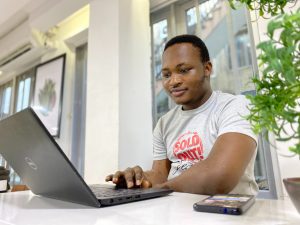 1. Sidestep the spend on relocation
While the traditional university experience has typically meant relocation, students now have a wealth of options to study remotely thanks to digital advancements and innovation.
Studying for an online qualification with UCEM allows you to learn from anywhere, eliminating the need for you to relocate your life or endure a daily commute over long distances.
Your campus is situated wherever and whenever you access the internet, with lectures, modules and study materials available at any time, on any device, and from any location.
2. Avoid student accommodation costs
According to the latest NUS accommodation costs survey, the average annual cost of student accommodation across the UK was £7,374 in 2021. In London, the figure jumped to as much as £10,857.
With a UCEM online degree, many of our students are living with their parents and preparing for the future, without having to worry about the additional financial burden of student accommodation.
3. Build your career and earn while you learn
Our courses provide you with the flexibility to work alongside your studies. Whether you're just starting out, pursuing an apprenticeship or levelling up, our online learning can fit into your life and schedule without interrupting your career.
Learn more: Built environment careers: top trends driving the construction sector during uncertain times
Many students at campus-based universities can only get jobs involving shift work and during term-time, which significantly limits their choices. With UCEM, you can study while working a few days each week. In fact, more than 95 percent of our students are studying while in full-time work, many in related construction or estate agency roles to add to their experience.
4. Don't buy expensive textbooks
At UCEM everything you require is included in your fees – there's no need to buy expensive study books on top of your course fees. Our comprehensive e-library is full of relevant journals, dissertations, online study materials and electronic textbooks, providing you with everything you need to complete your course.
5. Eliminate travel expenses
Recent research carried out by the NUS shows that nearly half of students spend between £11 and £30 of their weekly budget on travel. This translates to as much as £130 per month. Nearly one in ten students spend more than £50 per week. As costs increase generally, research shows that 20% have missed classes due to travel costs, and 32% have skipped a meal.
You don't have to face these challenges with UCEM. There's no need to waste time and resources getting to a specific campus location in order to learn. Everything is wherever you are, and your travel costs disappear.
Plus, all your sessions are recorded. You can watch them in your own study environment at a convenient time, without any distractions.
6. Increase your earning power
It's not all about the here and now, either. Furthering your education can make you far more appealing to employers, leading to a higher income and greater job security.
You'll be opening more doors, doing more of what you love, and pursuing a more fulfilling career path. Ultimately, learning with UCEM could mean heightened job satisfaction and enhanced financial security for many years to come.
Putting it all together
When you harness our cost-saving strategies you'll be able to pursue your educational goals with far less stress. With savings on student accommodation, travel costs and books, UCEM students can save at least £183 per week versus an on-campus university. With your outgoings considerably lower, you'll still get the most out of your education, achieving your goals without placing yourself at a financial disadvantage.
Find out more about our courses for undergraduates, postgraduates and apprentices today.
For current students who find themselves in need of financial support which is impacting their ability to study, they may be eligible for our Hardship Fund.