We are committed to providing all students with the support and tools they need to succeed. We offer tailored support to students with physical and sensory impairments, specific learning difficulties, autism spectrum disorders, mental health conditions, and long-term health conditions. Anything you tell us regarding your disability or health condition will be dealt with in strict confidence.
The umbrella term 'disabilities' includes, but is not limited to, the following:
Specific learning difficulties (e.g. dyslexia, dyspraxia)
ADHD
Sensory impairments
Mobility difficulties
Mental health conditions
Autism spectrum disorders
Long-term health issues (e.g. diabetes, arthritis, cancer, Crohn's disease)
We know that each person's disability can affect them in different ways, so the support we offer is flexible and tailored to individuals.  We encourage all students with disabilities to contact us so that we can discuss meeting your individual needs. You can do this before you apply, during the application process or at any point throughout your studies.
Richard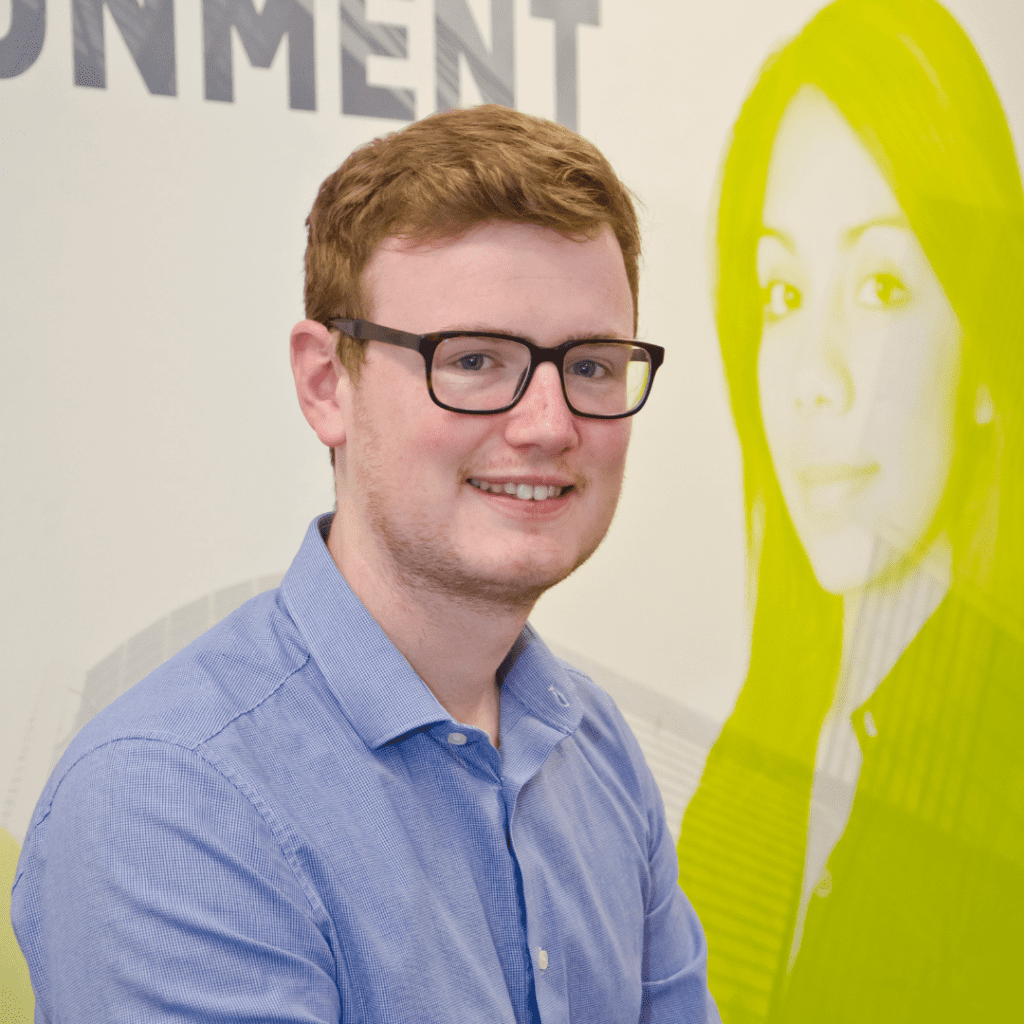 To speak to a member of the team, please email disabilitysupport@ucem.ac.uk or book an appointment directly with Richard or Phoebe. They are both able to discuss the support we can offer but Phoebe specialises in Specific Learning Difficulties and Richard focuses on mental health, autism spectrum conditions and long-term health conditions.
Mental health
At UCEM we aim to promote good mental health and wellbeing in everything we do. We have created a Self-care Guide for Students (opens PDF in new window) which aims to help students cope with any university stress they could face. It also includes links to teams within UCEM that can provide support and information about the external charities we advocate.
Whether you have received a mental health diagnosis from your doctor, you are going through something difficult, or you just don't feel quite yourself you can talk to us. Whether it be through a formal Additional Support Plan, or helping you to find resources to improve your wellbeing, we want to support you to get where you want to be.
UK-based non-apprentice students with long term mental health conditions are able to apply for Disabled Students' Allowances (DSAs) (opens link in new window). This is a government grant that can help pay extra support you may need whilst studying.
Anything discussed with the Disability and Wellbeing Team will be in complete confidence. The only time we will share information is if you provide consent or we have a genuine safeguarding concern.

Specific learning difficulties (SpLDs)
If you struggle with poor focus and attention, difficulties in organising thoughts for writing and left/right confusion, you may be one of the 10% of the UK population that have a specific learning difficulty (SpLD) such as dyslexia, dysgraphia, dyscalculia or dyspraxia.
SpLDs are lifelong, neurological difficulties that can present themselves in multiple ways. There are many positives to having a SpLD such as above average intelligence, creativity and problem-solving skills. However, there can be some parts of a SpLD that make studying difficult but with the right support and guidance an SpLD doesn't have to limit your academic attainment or career.
To find out more about SpLDs have a look at the following links:
If you have a SpLD and are a UK-based non-apprentice student, you can apply for the Disabled Students' Allowances. For more information about how to apply and what you could receive through the grant, look at Student Finance & Bursary Scheme (opens link in new window).
Disability, Neurodiversity, and Wellbeing Policy
Our full Disability, Neurodiversity, and Wellbeing Policy can be found on our main Code of Practice page (opens link in new window).
Student Finance & Bursary Scheme
If you are a UK-based non-apprenticeship student, you may be entitled to apply for the Disabled Students' Allowance (DSA). This can provide extra financial support to cover the costs you have because of a disability, long-term health condition, mental health condition or specific learning difficulty such as dyslexia. The support you are given is not based on income but depends on your individual needs.
You can apply for DSA if you are a UK, non-apprentice, students studying either a full-time or part-time programme that lasts at least one year. You can read more about eligibility on the Government website (opens link in new window).
At UCEM, we also offer a variety of Bursaries and financial support for those that need additional help funding their studies or accessing a career in the Built Environment. For more information, look at Student Finance (opens link in new window) and Bursary and financial support (opens link in new window).
To talk to someone about DSA or the support the Disability and Wellbeing Team can offer, call us on 0118 921 4696, Option 2.
Awareness Events
5
th March University Mental Health Day
University Mental Health Day brings together students and staff to make mental health a university-wide priority. More information can be found on the University Mental Health Day website (opens link in new window).
18
th-24
th May Mental Health Awareness Week
Hosted by the Mental Health Foundation, this week focuses on encouraging conversation around mental health and the support we can offer one another. More information can be found on the Mental Health Foundation website (opens link in new window).
15
th-21
st June Men's Health Week
This week works to ensure that all men and boys have the information, services and treatments they need to live healthier lives. More information can be found on the Men's Health Forum website (opens link in new window).
24
th July Talk to Us
Samaritans is there to listen, without judgement, 24 hours a day 7 days a week. Talk to Us is one of the ways Samaritans raises awareness of their service and local branches. More information can be found on the Samaritans website (opens link in new window).
5th-11th October Dyslexia Awareness Week
Focusing on empowering those with dyslexia, this week highlights what we can do to support those with neurodiversity.
9th-15th October Dyspraxia Awareness Week
The aim of the week is to raise awareness of dyspraxia and break down the stigmas that continue to surround it.
3
rd December International Day of People with Disabilities
Promoted by the United Nations, this international observance day aims to empower disabled people across the globe. More information can be found on the United Nations website (opens link in new window).
What our students think about us
"Since being at UCEM I have received excellent support from the Disability and Wellbeing Team. When it was suggested to me that I should have a dyslexia assessment, I took the opportunity after completing an online screening. I'd never been given any extra support before or considered that I may have dyslexia. At first, when the assessor told me I had dyslexia, I found it upsetting but they helped me to see my strengths and how I could use my learning difficulty to my advantage. Through an Additional Support Plan, I had access to Clear Links who provided me with excellent study skills support. Over the length of my programme, I had three Tutors who I met with fortnightly over Skype or alternative video calls. They were very flexible which allowed me to connect with them on my study days once I'd spent the morning working on an assignment or piece of work.
I also had access to assistive technology for my computer including Dragon Professional and ClaroRead. I've used these to write my assignments as speaking my thoughts is so much easier for me than typing. The Apprentice Support Tutors were also there to help with academic queries and pushed me to succeed.
Completing my programme at UCEM has meant that I'm able to progress in my career and move towards the RICS assessment. This is something that I thought was a long way off after taking time out to be a Mum for many years. I would definitely suggest getting in contact with the Team."
Nicki Robinson, Surveying Technician Diploma (Quantity Surveying) L3 Apprentice
Awarded July 2020
"Whilst on my studies at UCEM, it was brought to my attention that I may have a form of learning difficulty. It had been suggested that I could be dyslexic. At first this worried me, as I thought it could affect my studies and I wouldn't be able to complete them to the standard which I felt would be acceptable. This was definitely not the case! I was put in contract with the Disability and Wellbeing Team at UCEM and they made sure that I took a dyslexia assessment.
The assessment was incredible, extremely professional and nothing to worry about at all. I got my results sent directly to me within five days. This quick timing helped me a lot as the programme had strict timings and I didn't want to lose marks.
I couldn't recommend this service more. I was put in contact with Phoebe (UCEM Disability and Wellbeing Team) who made it top priority that I was put in contact with various companies that supplied and set up equipment which helped me focus and write my assignments. This was equipment I can now use in my professional career to make sure I stay on top and give me the chance to maximise my success.  Also, I was put in contact with a company called Clear Links. They provided me with a Study Skills Tutor, who would go through my work and suggest any grammatical and spelling corrections needed. They would also help with improving my professional language skills. They worked closely and confidentially with my company which made the service relatively stress free and made me feel that I wasn't 'brainless'.
Overall, I managed to achieve a Merit and am now in the process of moving up within my company. This was something that I never felt I was able to achieve. This really has improved my outlook on myself and how achievable challenging tasks are. I look forward to many more challenges."
Christopher Scotland, Surveying Technician Diploma (Quantity Surveying) L3 Apprentice
Awarded July 2020