GRADUATE CELEBRATION WEEK 2021

BUILT FOR SUCCESS
Did you receive the happy news in April or October that you've completed your degree with us? If so, our Graduate Celebration Week events were for you!
We loved reading your stories of success.
Each one of you should be incredibly proud of your achievement, particularly over the past year with the additional challenges created by the COVID-19 pandemic.
#UCEMGraduateCelebration #BuiltForSuccess

UCEM GRADUATE CELEBRATION WEEK 2021 PLAYLIST
Here are the songs you chose for your unique Graduate Celebration Week 2021 playlist:

OUR GRADUATES
This is your section! Here are your reflections.
Heather Peel
BSc (Hons) Real Estate Management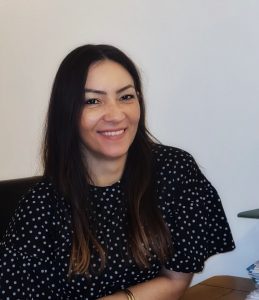 "It feels so surreal to finally complete my studies at UCEM.
"It's been one of the most challenging, but certainly very rewarding, journeys that has afforded me an opportunity for a practical and real career in the built environment.
"It took a lot of discipline to see through four-and-a-half years of study to the end, all the while balancing a full-time job and single parenting; but nothing worthwhile comes so easy.
"UCEM has been super supportive all round, and all the way through! Thank you UCEM tutors and the rest of the team!"
Wai Hei Chan
MSc Quantity Surveying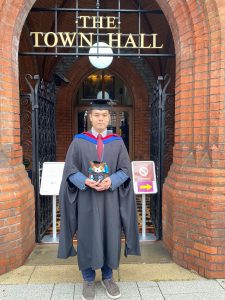 "After two years of studies, I completed my MSc in quantity surveying in September 2021. In the past two years, I studied online through the UCEM platform whilst studying full-time in Canada.
"Although it was a very tough journey, I really enjoyed this eye-opening experience with UCEM. UCEM's online programme offered me a ticket to learn quantity surveying in a more flexible way (especially after the COVID-19 pandemic), and enabled me to expand my horizons by connecting with students and tutors around the world.
"UCEM gave me a valuable opportunity to explore the new world in the construction industry. The programme not only covered the technical knowledge we need, but it also focused on professional practice, ethics and sustainability to equip me to become a future construction professional.
"It is my pleasure to become a graduate of UCEM. I wouldn't have been successful without the support from UCEM's staff. I am proud of being a part of UCEM."
Tom Hughes
BSc (Hons) Quantity Surveying (via our Chartered Surveyor apprenticeship)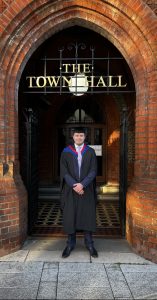 "A proud day on Saturday, graduating from UCEM with First Class honours.
"Despite having dyslexia and completing my degree through the well-known challenges of an unprecedented era, I'm immensely proud to have completed my studies, spanning four years alongside working full-time.
"The determination and commitment to achieve the best I could has certainly made all the sacrifices worth it.
"This experience has undoubtedly pushed me to my limits, but this has made me a better, well-rounded individual. I have experienced the limits of my mental strength, which highlighted that we must look after ourselves continuously and support one another.
"I am very much looking forward to the next chapter of my career! Congratulations to my fellow graduates."
Clare Tasker
BSc (Hons) Real Estate Management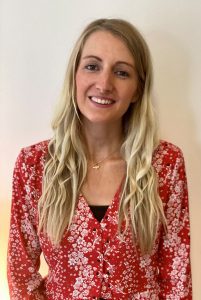 "It's hard to believe my four years of study with UCEM have come to an end.
"I am so proud of myself for achieving my degree qualification, and the support provided to me by all the UCEM tutors, academic support staff and my fellow students throughout the course was invaluable.
"Although UCEM is an online learning university, in no way was I made to feel isolated. I had endless support offered to me throughout the course, and the learning materials not only helped me progress academically, but also professionally in my career too.
"The course gave me extreme focus during a difficult year due to lockdowns and COVID-19, and I'll always treasure my time spent with UCEM. Thank you!"
Bianca Nadurata
BSc (Hons) Quantity Surveying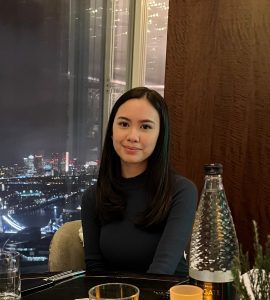 "To God be all the glory! I could never have imagined how God has blessed me with so much support during studies for the BSc in quantity surveying. UCEM has undoubtedly aided me in shaping my future.
"I started studying part-time while working full-time, and I was surrounded by professionals who helped me every step of the way.
"Despite the fact that I had to defer for a year because we needed to relocate to a new location – a change of environment, a divine detour – UCEM made sure to accommodate all of the students' needs, no matter what they were going through.
"I worked in the UK and then in Ireland while studying at UCEM to gain experience with all the knowledge I had gained.
"I can confidently state that the silent battles and sleepless nights were definitely worth it.
"With what I've learned, I hope to be able to contribute towards transforming the construction industry.
"With countless prayers and the support of my family, I am hopeful about the future God has in store for me.
"I'm excited about the next chapter of my career!"
Maisie Millard
BSc (Hons) Real Estate Management (via Chartered Surveyor apprenticeship)
"Following my recent graduation, I am extremely proud of my achievements through studying with UCEM.
"I studied a four-year degree in real estate management, which I completed alongside full-time work. The virtual learning environment (VLE) provided flexibility in my learning and enabled me to balance my education alongside work and home life.
"The support offered by both module leaders and the wider academic team helped me succeed within the degree, along with the support provided by family and colleagues. This was particularly the case with the additional support provided to me, as someone with dyslexia.
"Completing a variety of modules throughout the degree provided me with a range of skills that can be applied during my forthcoming professional career. Thank you, UCEM."
Blair MacLennan
BSc (Hons) Real Estate Management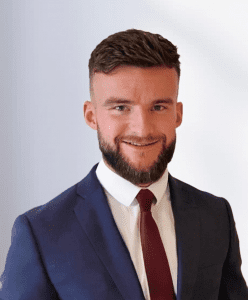 "Having recently completed my studies at UCEM on its BSc (Hons) Real Estate Management programme, I would highly recommend this approach to learning.
"Combining full-time employment with university is not without its challenges – it requires strong time management skills and a real perseverance. I believe, however, that this approach has accelerated my personal capabilities.
"The course gives a practical insight, tailored to the 'real world of work'.
"UCEM has structured the course to ensure it is manageable around other life commitments. The virtual learning environment (VLE) is easy to use, and I felt well supported by academic staff throughout my studies.
"A personal highlight was engaging with the research project, whereby I investigated the impacts of build-to-rent on the Aberdeen residential market.
"I was delighted to be awarded a First Class honours degree following three years of study with UCEM. It feels like a great accomplishment which reflects the hard work I put in. This is an achievement I am very proud of.
"UCEM, alongside my employer, Graham + Sibbald LLP, have given me a strong foundation to progress my career in the real estate industry."
Jessica Woosnam
MSc Quantity Surveying
"Completing my quantity surveying Master's with UCEM was a challenging journey with a great reward.
"Working and studying alongside one another was new to me and something I struggled to balance well; therefore, I was ecstatic to achieve the results I did and thankful for the support I received throughout the course from the lecturers, family, friends and my company.
"My research supervisor, Dr Graeme Whitehall, was an incredible help with my thesis. I was dreading writing this but thoroughly enjoyed my chosen topic and a new area of research thanks to his enthusiasm surrounding the topic.
"My Master's has now set me on the path to achieve my RICS quantity surveying chartership and continue my career within the construction industry."
Callum Gilbert
BSc (Hons) Real Estate Management (via Chartered Surveyor apprenticeship)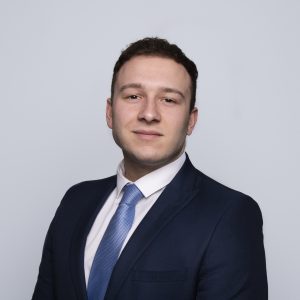 "I am extremely pleased to be graduating from UCEM with a BSc Real Estate Management degree with First Class honours.
"I began studying with UCEM in 2018 as an apprentice, balancing work at Cushman & Wakefield with my studies.
"I have gained a good foundation of knowledge by completing my degree that will no doubt help me throughout my career in the real estate industry.
"I now look ahead to sitting the APC in Spring 2022 to become a Chartered Surveyor and complete my apprenticeship.
"I want to thank my family and colleagues for their continued support throughout my journey. I also want to thank the staff at UCEM for their support throughout the degree programme, which has no doubt enabled me to achieve the successes I have had to date."
Ajmeet Kakkar
BSc (Hons) Construction Management (via Chartered Surveyor apprenticeship)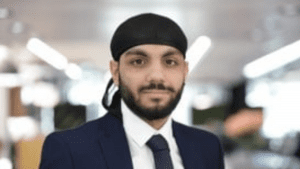 "I am delighted to have completed my BSc (Hons) in Construction Management following a year of constant change and adaptation.
"The last four years have been very rewarding, and have allowed me to gain and enhance my off-the-job learning and knowledge, and implement this into my full-time job.
"UCEM was able to offer us apprentices flexible learning opportunities with a variety of different modules which enabled a very well-rounded experience.
"The excellent support system provided by UCEM ensured there was always someone on hand to answer any questions, in addition to UCEM's extensive support due to COVID-19 for its students."
Daisy Hubert
BSc (Hons) Real Estate Management (via Chartered Surveyor apprenticeship)
"I began my degree at 19 straight from sixth form, and if someone would have told me where I'd be in four years' time, I would have not even slightly hesitated in deciding not to attend university full-time.
"I recently completed my degree with a First Class honours and was awarded a prize for the best performance overall on my programme.
"Looking back on my time with UCEM, I feel immense pride.
"Undertaking a BSc alongside working full-time at CBRE was, of course, challenging at times, but the experience I gained has provided me with invaluable skills and knowledge to take forward into my career as a Chartered Surveyor.
"My achievements would not have been possible without all the support from the UCEM lecturers and tutors throughout, with the guidance of my colleagues and encouragement from my family and friends being truly invaluable."
Bobby Watts
Surveying Technician Diploma apprenticeship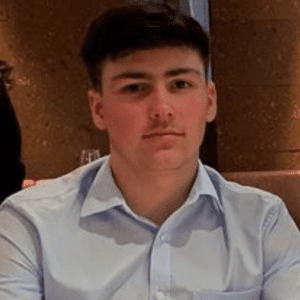 "I started my studies with UCEM after completing a surveying technician course at college.
"The online system at UCEM provided me with a steep learning curve, as I had not studied online previously. Once on board with the VLE, I found it to be a much more beneficial way to learn for myself. Having access to resources at all hours allowed me to fine-tune my essays at any time, and anywhere, which was extremely useful for juggling the course with a full-time job.
"Being able to work with long serving members of the surveying profession, not only at work with Currie & Brown but also with the UCEM lecturers, allowed me to ask questions and gather information constantly which laid the foundation for my assignments.
"As I get ready to submit my AssocRICS assessment, I find myself looking back through the last 18 months and it makes me appreciate the hard work UCEM and Currie & Brown have put in to allow me to progress early on in my career."
Jacob Davidge
MSc Quantity Surveying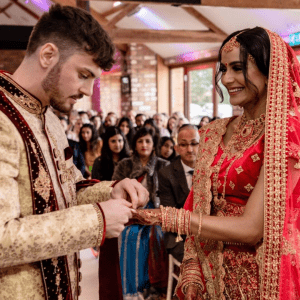 "I'm delighted to have completed my MSc in Quantity Surveying with UCEM, achieving a Merit.
"Studying for this over two years whilst working full-time was a huge commitment but one that I am immensely proud of.
"I can genuinely say, for anyone reading this, provided you're willing to put the hard work and effort in, it will 100% be worth it.
"Having now achieved this qualification, I am working for a medium-sized subcontractor, primarily in the water industry, called Hercules Site Services. We work for the likes of Galliford Try, Bridges Electrical, Affinity Water and Thames Water.
"Having the support of UCEM, my employer, my friends, family and my wife, made this journey even more special.
"I'm excited for what the years ahead hold and building upon everything I have learnt to date."
April Meadows
BSc (Hons) Real Estate Management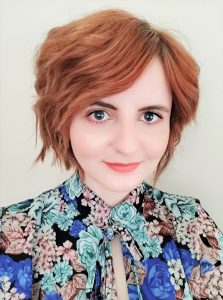 "The past few years studying with UCEM have instilled in me not only the necessary knowledge to pursue my APC and move forward with my chosen career path, but it gave me the confidence to do so.
"It has been difficult to study while working full-time, especially during a pandemic, but the support UCEM gave to me and other students ensured I stayed on course to achieve my First Class honours degree.
"I am proud and thankful that I managed to complete my studies.
"A big thank you to the module leaders and support staff at UCEM for their guidance as this undoubtedly was crucial to my result."
Henry Gillott
MSc Quantity Surveying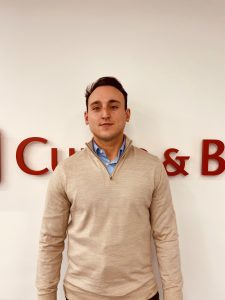 "I recently completed UCEM's two-year MSC Quantity Surveying programme, which my employer Currie & Brown sponsored me through whilst working with them full-time as part of the organisation's graduate programme.
"It's been a fully rewarding two years, with the course being designed to fit in with people juggling both work and academic commitments. The flexibility of the online lectures, weekly forums, and the e-library resources made it extremely convenient to work through the course periodically.
"The course content itself is designed by lecturers with practical experience in the industry, and therefore provides a very useful and informative overview of the quantity surveying profession. The knowledge I have gained on the course has been invaluable to my personal career development to date.
"I am very grateful to all the staff at UCEM who have helped me throughout the course and wish current students the best of luck in their studies."
Mary Allen
BSc (Hons) Quantity Surveying (via Chartered Surveyor apprenticeship)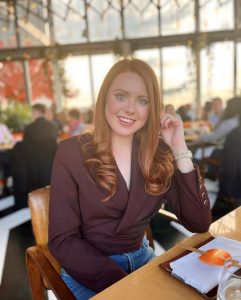 "After four years of studying part-time with UCEM, I am so proud to have achieved a First Class BSc (Hons) degree in quantity surveying. Juggling part-time study with a full-time role on a large-scale, fast-paced infrastructure project has been challenging at times but also extremely rewarding.
"I would like to thank UCEM for its continued support throughout my studies and helping me to enhance my knowledge, skills and career progression."
Kris Nichhabhai
MSc Construction Management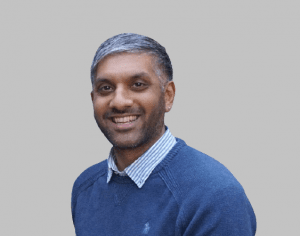 "I'm usually a very confident individual, although, initially when I enrolled at UCEM, I was extremely anxious. Nevertheless, after the first couple of weeks of my studies and grasping an understanding of the virtual learning environment (VLE), I quickly learned of the quality and quantity of vast support surrounding my degree. This built the foundations for me to complete each module successfully and keep motivated.
"My learning experience was extremely hard due to COVID-19, various lockdowns and my workload multiplying. Therefore, home-work-life balance was tested. Nonetheless, coming out the other end, I can safely say the UCEM board were very receptive to the global situation and allowed valid mechanisms for students to complete modules accordingly.
"Since completing my degree, the learning has increased my confidence in an array of elements. With this newfound confidence, I am now pursuing becoming a member of the Royal Institution of Chartered Surveyors (MRICS). Furthermore, I still receive help and guidance for this via UCEM's careers and employability advisors. Therefore, the support after completion has been greatly received also.
"I would like to thank anyone associated with UCEM for being positive and enlightening, and would highly recommend any courses and/or support that UCEM offers."
Aaran Vince
MSc Construction Management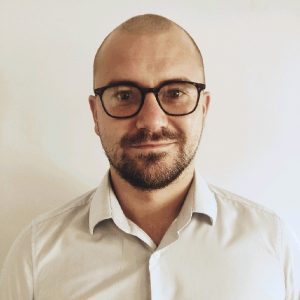 "I completed my MSc Construction Management course in February 2021, following a hard but very rewarding two years dedicated to my studies. I completed my studies alongside working my full-time job, which was extremely beneficial as I was able to take my learning experience out on to site for my day to day tasks at work. Further to this, I was also able to take my work experience and knowledge gained while working alongside my studies with my coursework and examinations; being able to draw on personal experiences and knowledge obtained while at work helped me achieve higher-than-anticipated results.
"The varied modules provided by UCEM allow me to have a more rounded knowledge of how to be a manager in the construction industry; if you get this opportunity to study with UCEM, you really should take it!"
Monica Dhoro
MSc Real Estate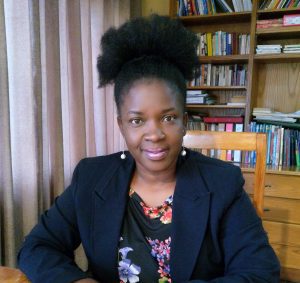 "My tenure of studying at UCEM has been enriching and challenging at the same time. Trying to find a balance between work, family, and studying has been the most difficult part for me. The study material covered in this course has been very helpful in changing my understanding and my perspectives on the built environment.
"The major highlight of my learning was the issue of sustainability and affordable housing. I learned about the use of sustainable material that is cheap, affordable, and readily available to address the issue of affordable housing.  As an example, the use of interlocking bricks and innovative materials such as cross-laminated timber for roofing, which is environmentally friendly.
"Solar systems are the future in green buildings, promoting the use of natural energy which is readily available in Zimbabwe, and water harvesting needs to be promoted as a way of conserving water.
"Moving forward, I am going to lobby the government to reduce import duties and taxes to allow investors to come and set up solar manufacturing plants in Zimbabwe to allow more people to have access to solar at an affordable price, thereby reducing the energy bill of the country.
"Thank you UCEM for an amazing job and what you continue to do in moulding champions."
Richard Hoyte
MSc Quantity Surveying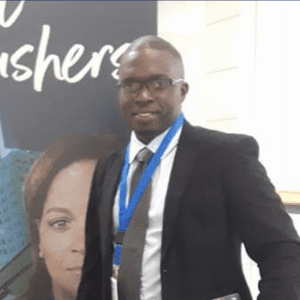 "My time at UCEM was an experience I would trade for nothing. UCEM brought reality to the experience of studying virtually, especially in a time when virtual learning became the norm.
"Of course, at times, it became challenging and doubts arose, but my trust in Jehovah God and support from my family gave me that extra strength required for my success.
"The knowledge and experience gained, the relationships formed and the esteemed qualifications gained will forever be treasured."
Yonah Were Wamboga
MBA Construction and Real Estate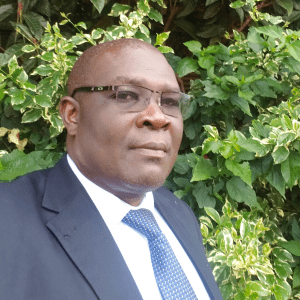 "Studying online has not been the easiest, especially when you have a family to take care of, work to do as an entrepreneur and with the pandemic situation making things harder; but nothing good comes easy.
"Completing my studies was a big relief to me as sometimes I felt overwhelmed, but I told myself, I have reasons why I started so I must finish it. In that regard, I must be thankful to my support system, that is God, my wife, children and UCEM staff who have been there with me throughout the journey.
"My children could find me read in the study room and smile as a sign of motivation and a positive element that education is important to me and to everyone. I have graduated in one course, but I would say many have graduated through me as they have grasped a thing or two about never giving up in education, and if you set yourself to do something, you can do it.
"Age is just a number and time waits for no man. If you have that urge, zeal and determination to do something, nothing should stop you."
Jacquie Watt
BSc (Hons) Real Estate Management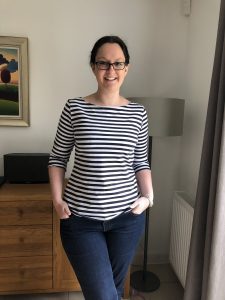 "I began studying with UCEM in 2016 after a 17-year break from studying.  To say I was initially daunted by the scale of it would be an understatement, however, the format of the course means that you can just focus on the next assignment and, to some extent, take it at your own pace.
"The support I received over the years has without a doubt helped me achieve my degree; this support was from family and friends, but also fellow students and UCEM staff.
"Some modules I found harder than others, but the encouragement, individual support, passion for the topic and focus that the staff offered has helped me believe in myself and to reach my goal.
"I am proud to be able to say I am a UCEM graduate. This Graduate Celebration Week is a celebration of not only students' individual achievements but those of all the staff supporting us: thank you."
Chi Kin Chow
MSc Quantity Surveying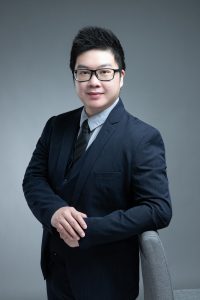 "Studying whilst working full-time at home was tough but rewarding. As a father of a lovely toddler, I am pleased to see the achievement I have finally made over the last two years.
"Online learning enabled me to manage time properly and flexibly, and offered me a broader, global perspective through networking with people around the globe. Adequate guidance and inspiration were consistently given by tutors throughout the studies, helping me to develop critical insights into the subjects.
"Graduation means that I will soon enter a new chapter in my professional life. The knowledge and professional competencies acquired from the programme will definitely assist me to progress to the next achievement – becoming a chartered surveyor."
Demarr Royal
BSc (Hons) Real Estate Management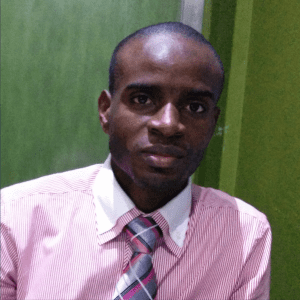 "Before saying what it feels like to complete my studies, I want to share three challenges faced that would later somehow shape my success.
"The first such instance was when I almost quit after seeing my very first set of course grades, but was encouraged by members of my family not to give up.
"I pressed forward but the beginning of my third year almost proved insurmountable, when I almost had to compulsorily sit out a semester.
"If that was not enough, the dreaded coronavirus crept upon us a year later whilst I was recovering from a vehicle accident.
"Both the accident and pandemic were financially burdensome and again I felt like giving up, but being self-willed and guided by the Lord Jesus Christ, I not only completed my studies, but gained a 2:1.
"I was overwhelmed with joy on completing the course. The lecturers were all facilitators of my success, and their efforts have borne at least one successful fruit: mine."
Zoe Wood
BSc (Hons) Quantity Surveying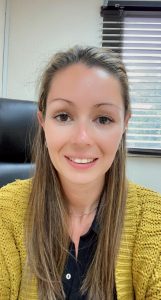 "The four years it has taken me to complete my degree with UCEM has taught me so much about not only quantity surveying, but about myself and what I am able to achieve. I am a stronger and more confident person as a result and have more belief in my abilities.
"I completed my degree whilst working full-time and being a mum to three children, so if I can do it, anyone can! I am truly proud of what I have accomplished and believe I have shown others what can be done if they put their minds to it and have the support of those around them.
"The other students have been fantastic throughout the course and I wish them all the best in their futures.
"UCEM supported me fantastically throughout, particularly when COVID hit and home-working alongside home-schooling became a thing, so I would like to thank the university as well!"
Mohamed Siddeeque
BSc (Hons) Quantity Surveying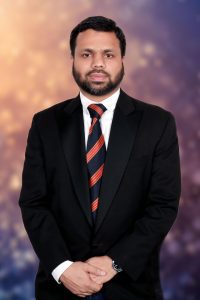 "Completing my BSc (Hons) Quantity Surveying degree at UCEM was the most anticipated and happiest part of my life.
"I must appreciate UCEM for its well-established online education system which helped me to study while working as a full-time employee and taking care of the family.
"The final year of study was challenging due to COVID-related restrictions, lockdowns, working from home, etc. Despite all these challenges, it was possible to complete my degree successfully at UCEM with its excellent online programme delivery.
"I must acknowledge that studying with UCEM enhanced my knowledge, skills and career.
"I must thank God first and then my family who supported me well to continue with my studies.
"I would like to take this opportunity to thank UCEM, the Principal, the programme leader, the module leaders, the academic support tutors and everyone who worked in the background to deliver the programme successfully."
James Dillon
MSc Quantity Surveying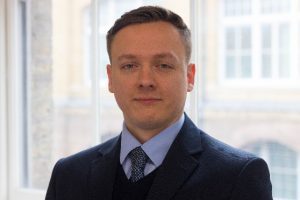 "Looking back on my time studying with UCEM, I feel immense pride.
"Working full-time as well as studying was always going to be a challenge, but one that UCEM equipped me with the tools to overcome.
"Despite all of the challenges of the past 18 months, the infrastructure in place at UCEM allowed for an extremely effective pivot to compliment home-working with remote study. This, in such a time of uncertainty, allowed for an element of normality and consistency that was key to the completion of my studies.
"None of this, of course, would have been possible without all of the support from lecturers and tutors throughout, with the guidance of my friends and family and colleagues being truly invaluable.
"The skills acquired through studying with UCEM will prove crucial moving forward in my career as a quantity surveyor."
Ben Lloyd
MSc Real Estate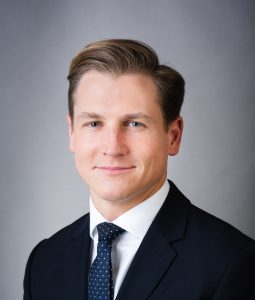 "Having recently completed my MSc in Real Estate, I couldn't recommend the course and UCEM highly enough to anyone thinking of applying.
"Studying in my own time alongside the day job, naturally, I was apprehensive about time management over the two-year course; however, the whole programme is designed to be manageable around other commitments and I felt well supported throughout my studies, with valuable resources provided to me including recorded seminars, maintained message boards, structured modules and well-communicated deadlines, with an amount of flexibility built in to allow for when those were simply unachievable.
"To be awarded a distinction at the end of two rewarding years of study was a hugely satisfying achievement.
"With a masters degree behind me, I've now got a great grounding and understanding of the real estate industry, and the course has unlocked a host of additional opportunities for me going forward."
Kaveru Hangue
MSc Real Estate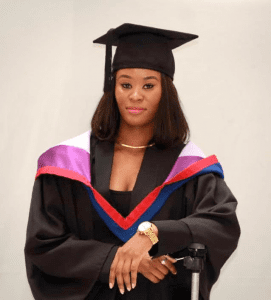 "To God alone be this glory! I knew postgraduate studies would not be a walk in the park but, my goodness, has it been a journey-and-a-half! The past two years of this course have been the most challenging yet remarkable and rewarding in all my academic life.
"Despite all the headaches and sleepless nights, I wouldn't trade the experience for anything because the knowledge, skills and exposure gained are beyond measure; I got to learn from the very best in the field, creating lasting bonds and connections.
"Special appreciation to my fellow MSc students for their constant help and encouragement throughout this programme and my supervisor, Mr Ndlovu, for having made my research journey a blissful and authentic learning experience. Finally, I am thankful to UCEM's entire academic support team for their excellent customer care and service delivery."
Gary Worthington
BSc (Hons) Construction Management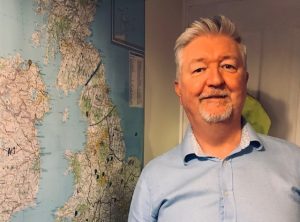 "Change. Challenge. Collaboration. Celebration. All words that come to mind from my journey in the last five-and-a-half years. As a mature student who had changed careers, the start was both daunting and exciting.
"Change? Adjusting my life with great support from family, friends and my employer [Screwfix]. Promotion into a new job role – applying technical and academic skills learnt (critical thinking, communication, evaluation, research etc).
"Challenge? Balancing work, family, and study. The late nights powering through on coffee to complete assignments. Completing the crucial last 18 months with results counting towards final classification against the backdrop of the global pandemic.
"Collaboration? Feeling connected throughout with webinars and messaging fellow students and tutors. Working on the 'construction project' with students in the UK and Zimbabwe remotely.
"Celebrations. The mini victories after each module result. Achieving my dissertation. And finally, being awarded a First Class Honours Degree. It makes you feel anything is possible.
"Before starting on the course I had done a few firsts – cycling from London to Paris, running a half marathon and completed a sprint triathlon.  The range of emotions I experienced with those physical challenges also translated into my time studying with UCEM!"
Kirk Norine
MBA Construction and Real Estate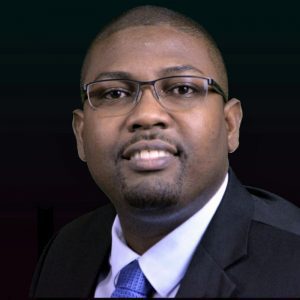 "My experience at UCEM was intellectually stimulating. As someone who hungers and thirsts for knowledge and intellectual challenge, I was not disappointed.
"I had access to a wealth of knowledge in the form of a global academic community and digital libraries providing access to leading research and innovation in my areas of interest.
"UCEM is a pioneer and leader in online learning. UCEM's leadership was especially evident during the COVID-19 pandemic. I experienced no disruption to my studies and UCEM made admirable accommodations for everyone affected by the pandemic.
"Thank you UCEM! You have made my academic journey a delight."
Nathan Archer
MSc Quantity Surveying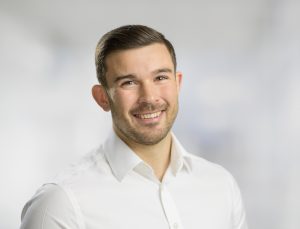 "The thought of returning to higher education, alongside full-time employment, was met with both excitement and apprehension.
"It has been a challenging two years sacrificing evenings and weekends. I will not miss the late nights with coffee and the following early morning wake up for work (nor will my girlfriend!), but I will miss the learning process, the satisfaction of submitting an assignment, finishing an exam and the anticipation of receiving each result.
"The flexible and supportive nature of UCEM allowed me to fit my learning around my life (as well as a global pandemic) and has built the foundation from which I can progress my career in quantity surveying.
"It is with great pride that I will receive my MSc Quantity Surveying degree certificate, with Distinction, next month, and I look forward to the next challenge."
Rachel Ernesta
MSc Construction Management
"Deciding to join UCEM to undertake the next step in my educational progression was inevitable. It started quite rocky and I struggled a bit having to juggle between distance learning and working at the
same time, not to mention the challenge of the pandemic that struck the world early 2020.
"I am usually an introvert but I had to quickly learn the importance of two valuable skills which are communication and, of course, to think critically which has been an important theme throughout my studies.
"With numerous prayers and God by my side, the help and support from my family, and now my fiancée, I managed to see the course through and to achieve what I had joined UCEM to achieve.
"I had the chance to learn so much more than I had anticipated and the knowledge gained is priceless.
"I hope I can help transform the construction industry in the small Seychelles as I apply the knowledge gained to my work."
Niamh Canavan
MSc Real Estate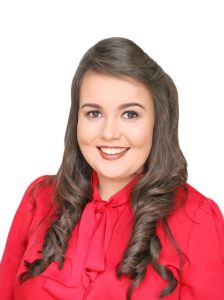 "Choosing to study with UCEM was one of the best decisions I have made.
"Completing my Masters in Real Estate through online learning meant I was able to study while living and working almost 700km from the university.
"The excellent support system provided by UCEM ensured there was always someone on hand to answer any questions I had, whether it was on the group forums or through the live webinars.
"Working full time in the property industry while studying enabled me to put into practice the skills I was learning on a daily basis, meaning I was fully equipped to complete my coursework and assignments.
"Since completing my Masters in 2020 I have enrolled with the Society of Chartered Surveyors Ireland to complete the Assessment of Professional Competence. I am looking forward to the next chapter of my professional career."
Alex Trimble
MSc Real Estate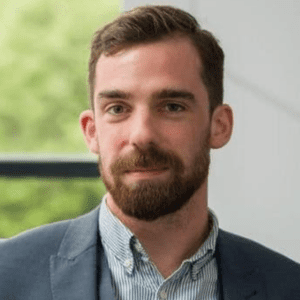 "When I began the MSc in Real Estate in 2019 I had no idea what two years of study would look and feel like while working full-time.
"I was instantly put at ease by the support staff and module leaders in the first week. The virtual learning environment worked for me as I could only study in the evenings and the weekend. The webinars were recorded on Zoom so I could access them at will.
"With the onset of COVID and everything that entailed, UCEM and the tutors were understanding and ideally set to deal with the fallout. Having an overarching goal to work towards during the last year-and-a-half was (with the power of hindsight) a huge help and thoroughly worthwhile.
"While sometimes a balancing act and challenging, it is incredibly rewarding."
Bala Kota
MSc Quantity Surveying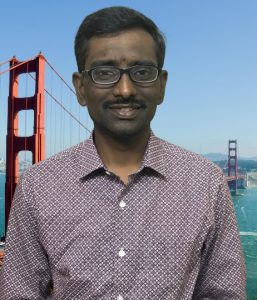 "During the past two years, I have learned to effectively utilise my time and balance my professional and personal life.
"Although it was initially difficult to manage family, office and after-hours study, later, with the guidance and support from UCEM's mentors I could fulfil my dream of obtaining a Master's degree.
"I would like to extend a special thanks to the course's overseas student representative, Sridhar Pentapati, for advising on the key features of the VLE and his valuable guidance on module time management. It is a great help to have oversea reps for those who are unfamiliar with the UK curriculum.
"The UCEM e-Library has a vast range of study materials and is easily accessible. For that, I am thankful to [UCEM information governance manager] Lucy Roper for providing 24/7 access to textbooks throughout the programme.
"Thanks also to [former programme leader] Malcolm Kirkpatrick and the tutors for providing excellent study materials on the latest construction technologies. The 3D webinar presentation is easily comprehensible for all education backgrounds.
"I personally learned about MMC, BIM, professional ethics, diversity and inclusivity, sustainability, and the built environment. The MSc boosted my confidence levels and inspired me  to pursue MRICS status. Moreover, I am trying to adopt the study modules in my professional life.
"Thank you once again, and I wish UCEM all the best."
Rosanna Fung Mui Lau
MSc Real Estate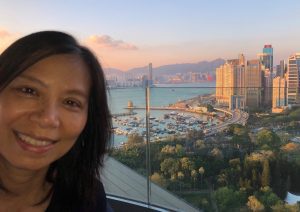 "I couldn't believe I managed to complete the MSc Real Estate programme in two years until I received the official result letter and held it firmly in my hand!
"I want to thank all my module leaders, tutors, the project supervisor, the e-librarian and the academic support tutors, both in Reading and Hong Kong, respectively, for all their professional, thoughtful and timely support during my complicated study journey which took in the unprecedented challenge of COVID-19 and saw me stranded in Japan for almost a year! The introduction of take-home exams and those additional drop-in sessions came as a total relief for me and were life-saving. I am truly thankful for the unique memories and learning experience at UCEM.
"I am particularly grateful for all the guidance and constructive feedback from tutors on forums and my assignments. I am also indebted to many of my coursemates for their meaningful discussion on forums and in our private study groups, generous input relating to the assignments, and sharing of personal or work experience in the built environment in different countries. It has all been a massive help and contributed to my success!
"Above all these, a big thank goes to UCEM for putting this great programme together in the first place. It was very useful for me to gain a wider academic or theoretical and, at the same time, practical knowledge around some of the issues which I came across in my day-to-day work. I have no doubt the skillsets that I developed and the knowledge that I accumulated over the last two years will have a lasting impact, both from a personal and professional perspectives.
"Lastly, I wanted to thank my boss for recommending this programme to me and for giving me the 'health' warning in advance about how demanding it was! I am very proud of myself for taking on the challenge. It turned out to be a delight and gaining a Merit was simply beyond my expectations. On top of that, crossing the finish line successfully together with some of my study buddies, the ones who started and struggled together with me from day one two years ago, was an amazing feeling!
"Let's keep in touch and continue to make positive contributions to the industry wherever we are based. May our paths cross again in the future."