GRADUATE CELEBRATION WEEK 2022 – 4-9 DECEMBER

Thank you to those of you from our first cohort of 2022 graduates who shared your stories for June's Graduate Celebration Week. Those of you receiving your results later in the year, plus anyone who missed out on sharing your stories for the first celebration week, will get to take part in our second Graduate Celebration Week.
If you are one of our Class of 2022, we would love to hear from you so we can share your achievements during Graduate Celebration Week – our online celebration where we share your stories on this webpage and across our social media channels from 4-9 December, 2022.
Studying online, in addition to working and other commitments, not to mention the pandemic, is a huge challenge and all of you who succeed with us should rightly feel proud. We want to celebrate your achievements. To take part, either send us a video (portrait and less than a minute) to press@ucem.ac.uk via WeTransfer by 28 November or send across a written submission (around 150 words) along with a high-res (above 1MB), professional photo of yourself to press@ucem.ac.uk by 3 December. Every contributor will be added in to a prize draw to win a UCEM goodie bag – perfect for marking the time you will have studied with us!
In terms of what you want to say or write, that is completely up to you. You may want to reflect on your years of study with us, pay tribute to those who helped you along the way, look ahead to the future or a combination of all three, plus any other thoughts you wish to add. This page is a lasting tribute to the Class of 2022 and is yours to shape. Whether you are joining us in Reading for the Graduation ceremonies or not, we would love to share your stories!
#UCEMGraduateCelebration #BuiltForSuccess

PRINCIPAL'S MESSAGE
Well done to each and every one of you who have completed your studies with us, earning the right to become part of UCEM's Class of 2022.
You will no doubt have overcome many hurdles to reach this moment, not least negotiating an unprecedented world pandemic for a sizeable portion of your studies; in fact, for some of you graduating from our postgraduate programmes, you'll have only known studying with us in a world familiar with COVID-19. Let that sink in. Not only have you found the time, on top of your job, family and social commitments, to complete a degree with us but you have persevered during one of the most challenging periods in UCEM's 102-year history, and certainly this century so far. You owe it to yourselves to reflect on all you have achieved and feel immense pride in reaching this point.
I look forward to celebrating with those of you joining us at Reading Town Hall for Graduation and, for those unable to celebrate in person, I hope Graduate Celebration Week and the tributes from my colleagues and I convey the deep respect we have for all of you in completing your studies with us. I look forward to observing the impact you will have on our built environment in future as UCEM alumni.
Ashley Wheaton,
UCEM Principal

STAFF MESSAGES
Jane Fawkes, UCEM Deputy Principal (University College Secretary)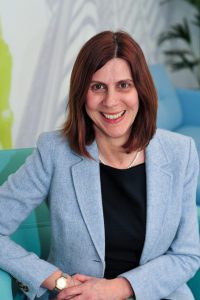 "Huge congratulations to our latest cohort of graduands! Your efforts in completing your studies with us never fail to impress my colleagues and I. We are proud of each and every one of you.
"We know the sacrifices you have made to have got to this point, with the COVID-19 pandemic an extra unforeseen hurdle on your academic journey with us, and you should take great pride in your achievements.
"I am very much looking forward to celebrating with those of you who will be attending our Graduation ceremonies later this month but first comes Graduate Celebration Week and an opportunity to read your reflections on your individual stories of success. The week serves as a reminder of what UCEM is here to do in helping you succeed academically and support you on your way to a long and fulfilling career in the built environment.
"As you progress further in your career, you have a wonderful opportunity to shape the built environment for the better and make a worthwhile difference to the world we live in. Please do stay in touch with us via the Alumni Association as we would love to keep in touch and hear how you are getting on in the sector.
"For this week, though, reflect on your outstanding achievement with us and I hope you join in the celebrations in whatever way you feel is appropriate.
"Wishing you successful and happy careers in the built environment."
Wendy Finlay, UCEM Vice Principal – Learning, Teaching and Apprenticeships
Lynne Downey, UCEM Vice Principal – Digital Education and Professional Services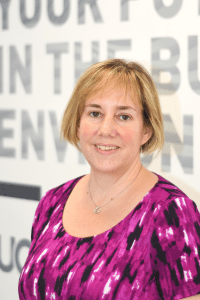 "Congratulations to all UCEM graduates on your well-deserved success!
"Graduating after the last few years whilst many of you work full time is truly inspiring.
"Good luck and best wishes in your next adventure!"
Ruth Grindey, Director of Development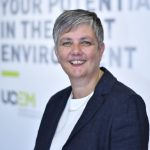 "Graduation is the formal recognition of all that our graduands have accomplished over their learning journey.  After all the challenges you have faced, be they big or small, finally it is now time to celebrate.
"What an outstanding achievement. I will be honoured to celebrate Graduation day with you!"
Sophie Elliott, UCEM Director of Student Services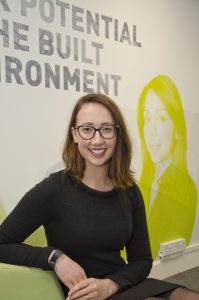 "Congratulations to all UCEM students graduating this year! I'm in awe of your dedication to your studies, particularly over the last two years, alongside all the other demands on your time.
"I look forward to seeing many of you at our Graduation ceremonies."
Cathy Higgs, UCEM Dean
Tim Bennett, UCEM Dean (International)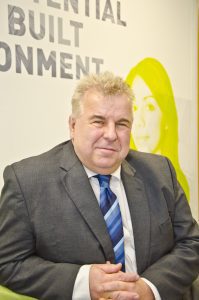 "Congratulations from the whole UCEM Hong Kong team on your incredible achievement. All your hard work and efforts have now paid off and the next few steps to achieving professional status and recognition are much nearer now.
"Best of luck with your future career in the built environment and do stay in touch via our Alumni Association."
Professor Angela Lee, UCEM Associate Dean (Research)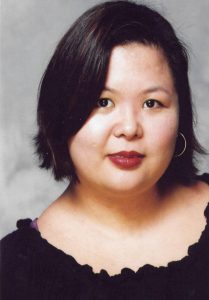 "Congratulations to our recent graduates!
"Live, dream, soar… the possibilities are endless!
"With love and pride, today and always, from all of us at UCEM."
Dr Graeme Larsen, UCEM Associate Dean (Sustainability) and BSc (Hons) Construction Management Programme Leader
"Congratulations. This is a wonderful time to be graduating, and having your degree will generate fresh and exciting opportunities within the built environment sector.
"I would like to congratulate each and every one of you on your achievements. This is not an easy undertaking, especially as the sector and the professions become increasingly complex.
"Wishing you every success and I hope to see you sometime in the future to perhaps undertake a postgraduate programme with us or to engage with our numerous ongoing research projects."
Alison Andrews, UCEM MBA Construction and Real Estate Programme Leader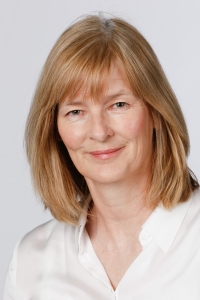 "Congratulations on your MBA in Construction and Real Estate. What an achievement – your hard work, commitment, dedication to your studies and your career has paid off.
"The past two years have been extremely challenging, and you are an inspiration. This is only the beginning – now you are on your way to become leaders within the real estate and construction industries and to achieve your goals. Well done."
Christine Gausden, UCEM MSc Construction Management Programme Leader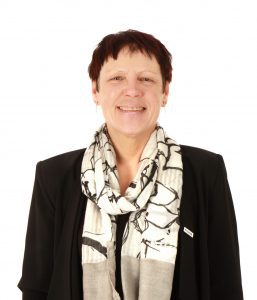 "Many congratulations to all on the successful completion of your programme of study. This is a significant achievement.
"Whether you are graduating in person or celebrating at home, please do take time to reflect upon your personal learning journey and the knowledge you have attained.
"We are all extremely proud of you."
Amanda Milambo, UCEM MSc Quantity Surveying Programme Leader and Academic Delivery Manager – Level 6 Construction
David Hourihan, UCEM MSc Real Estate Programme Leader
Jon Hubert, UCEM BSc (Hons) Building Control Programme Leader and Student Projects Manager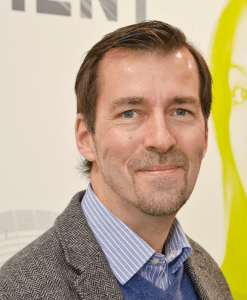 "To all the UCEM graduates of 2022: hats off on a job well done!
"A university degree can be many things, from career turning point to lifelong achievement, but is always a chance to reflect on the learning attained and that yet to come. So, from one lifelong learner to many others, congratulations on completing your degree dissertations and case study projects.
"You understand what it means to be an independent researcher and critical thinker, and can now feed-forward that knowledge into your current and future professional practice. Enjoy the celebration. All the best!"
Jane Ballantyne, UCEM BSc (Hons) Building Surveying Programme Leader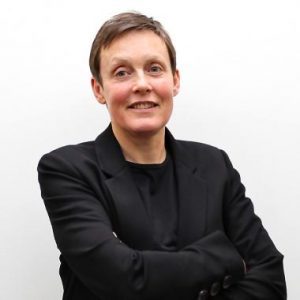 "Many, many congratulations to you all on your graduation from UCEM. This is an enormous achievement and one which will set you on the road to successful careers.
"Building surveying has been a wonderful career for me and I hope it is the same for all of you too. Good luck!"
Priti Lodhia, UCEM BSc (Hons) Quantity Surveying Programme Leader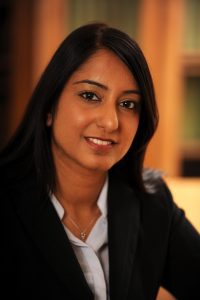 "Huge congratulations to all of our recent graduates! I know you have all put in such hard work, often in the face of many hurdles, to attain this fantastic achievement.
"This is a great opportunity to reflect on your journey and celebrate. We are all very proud of what you have achieved. I wish you every success for your future careers."
Matthew Smith, UCEM BSc (Hons) Real Estate Management Programme Leader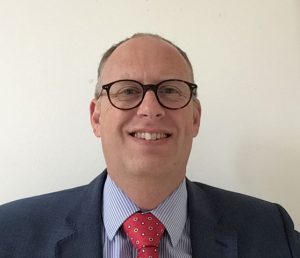 "Congratulations! You have your degree and that should be a real occasion to savour. No doubt your family, friends and colleagues are very proud of you and rightly so; we are too.
"You have worked long and hard for this moment and I offer you my hearty congratulations for your fine achievement. May it open doors for you as you move on to becoming a fully fledged Chartered Surveyor and I hope you will keep in touch and make full use of the networking that the UCEM Alumni Association provides you with. You are family now!
"Very best wishes for a healthy, wealthy and sustainable future!"
Hazel Lobo, UCEM Certificate of Higher Education Built Environment Studies Programme Leader and Tutor (Real Estate and Management)
Matt Fedigan, UCEM Law for Surveyors Module Leader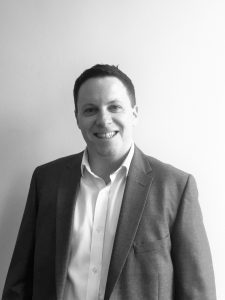 "Huge congratulations to the UCEM graduates of 2022 from me and the entire law team on the successful completion of your postgraduate programme of study.
"Each of you has had the courage to learn and now have 'mastered' something new. Through your sustained commitment and determination to succeed, you have an incredibly bright future ahead in one of the most dynamic and exciting international professional industries.
"Do ensure you take time out to celebrate your personal achievements and to thank those who supported you. This will be one of the great and most memorable days of your life.
"You are now part of an international network of over 150,000 UCEM alumni that includes many of the world's leading industry figures and business leaders. Do take advantage of this network. We all look to you now confident in the knowledge that the built and natural environment is in the best possible hands for the future. We cannot wait to hear of your future accomplishments as alumni of the university.
"It has been the greatest of privileges to teach, learn and to get to know you. I very much look forward to seeing many of you in practice very soon no doubt.
"All the very best from all of us at UCEM for your every future success."
Lucy Walker, UCEM Academic Programme Support Tutor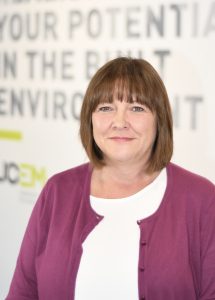 "We all know that studying as an adult, with all the responsibilities of adult life, is challenging. It's rewarding but challenging at the best of times.
"Studying while we have had a global pandemic to also do our best to live through took this to another level, so be extra proud of yourselves, each other and your achievements!
"You're all amazing. Well done and have a great graduation celebration."
Jacqui Thijm, UCEM Academic Facilitator
UCEM Student Engagement Team
UCEM Assessment Team
"Congratulations on reaching your Graduation with UCEM. It is great that all of your hard work has paid off. All the best for whatever your future holds.
"From all in the assessment team."
Ekta Mirchandani-Khemlani, UCEM International and Alumni Marketing Assistant
Harps Kaur, UCEM Student Lifecycle Officer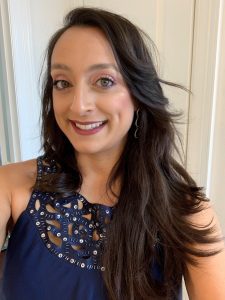 "It has been an honour to work in the registration team and support you in your studies! Enjoy the day, celebrate and reflect on your journey to success – it's a huge achievement!
"Look forward to all the new opportunities now open to you, take lots of photos and be proud."
Karen Manning, UCEM Registry Officer
Clive Sidwell, UCEM Infrastructure and Systems Analyst
Carmel Smith, UCEM Online Academy Product Manager

CHAIR'S MESSAGE
Amanda Clack, UCEM Chair of the Board of Trustees

TRUSTEE MESSAGES
Dr Stephen Jackson, UCEM Vice Chair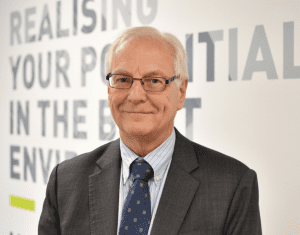 "All best wishes to you all for a bright future. I have no doubt that the time you have spent with UCEM will have given you a good preparation to face the challenges ahead. Do keep in touch with us and let us know how your careers develop."
Jat Brainch, UCEM Independent Trustee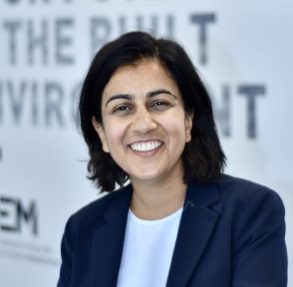 "Congratulations on achieving this important milestone in your career. This is a fantastic reflection of all your hard work, commitment and dedication.
"You have chosen to focus on one of the most important and exciting sectors there is. With ever growing demand for creative, responsible, innovative experts, you are now incredibly well-placed to continue the positive impact this sector has on our environment, and our ways of living and working.
"Enjoy this success and enjoy building your career."
Professor Nick Braisby, UCEM Independent Trustee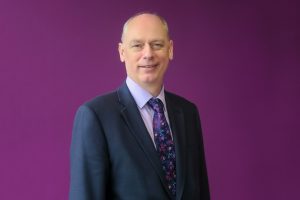 "I am enormously proud to be a member of the Board of Trustees of UCEM, but even prouder of all those graduating next week.
"Yours is a tremendous achievement, produced by your own creativity, hard work and determination.
"I hope you are just as proud to be graduating, and that you take all you have learned at UCEM into the next stage of your career. Many, many congratulations!"
Becky Powley, UCEM Board Apprentice

UCEM GRADUATE CELEBRATION WEEK 2022 PLAYLIST
Is there a song which conveys how it feels to complete your studies? Or is there a song which reminds you of studying with UCEM? Whatever it is, let us know what you want to go on the UCEM Graduate Celebration Week 2022 playlist and we will add it for you. Email press@ucem.ac.uk with your selections!

OUR GRADUATES
Callum Taylor
MSc Quantity Surveying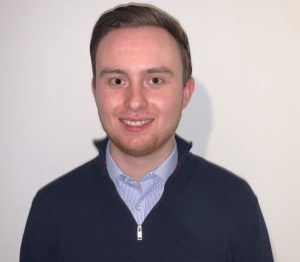 "Undertaking an MSc in Quantity Surveying alongside my full-time job has proved invaluable to my learning and development over the past two years. Not only has it allowed me to gain knowledge of my discipline within the built environment, but it has given me the opportunity to apply this day in, day out to learn from experiences.
"The past two years have been challenging given the commitment required to work within the industry full-time whilst using any spare time to study; however, the tutors at UCEM were great at explaining things and made the modules interesting.
"Going forward, my focus is now on gaining the relevant experience to complete the RICS APC to become chartered.
"Finally, I would like to thank Kier Construction for providing me with the opportunity to study a Master's with UCEM alongside my current role."
Channa Priyadeva
BSc (Hons) Quantity Surveying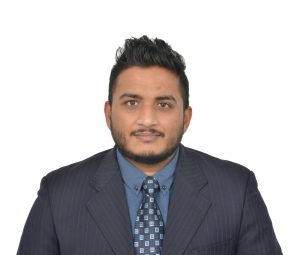 "I'm immensely proud to have completed my BSc in quantity surveying in November 2021, spanning four years alongside working full-time for large-scale, fast-paced Middle East Projects.
"I am particularly grateful for the support I received over the years by all the UCEM tutors and academic support staff, along with the support provided by my wife and colleagues during various challenging times including the onset of COVID and everything that entailed.
"UCEM was able to offer us a variety of different modules which enabled a very well-rounded experience with sound technical knowledge, professional practices, ethics and sustainability.
"It enables me to take my learning experience out on-site for my daily tasks at work and also be able to take my work experience and knowledge gained while working alongside my studies.
"With what I've learned, I hope to be able to contribute towards the construction industry by moving ahead to the next chapter of my career."
Maria Carmela Santos
MSc Quantity Surveying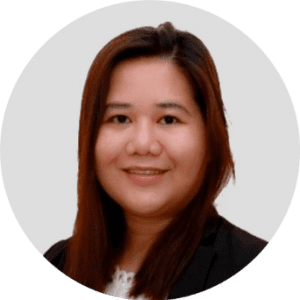 "Graduating for me means that all my sleepless nights, hard work, and time lost with my family were not wasted because we all achieved this together.
"As a working mum, juggling my time between work, family, and being a student in the midst of the pandemic was never easy.
"Receiving my MSc degree is a manifestation that, regardless of your gender, age and nationality, if you work hard for it, you can be whatever you want to be.
"This academic milestone will be witnessed by my kids and will serve as an example for them to know that they should not limit themselves, and to never stop learning and improving themselves.
"Aside from my family, I dedicate this degree to all the people who believed and supported me throughout my journey. To all the graduates and their families: congratulations!"
Jack Newell
BSc (Hons) Building Surveying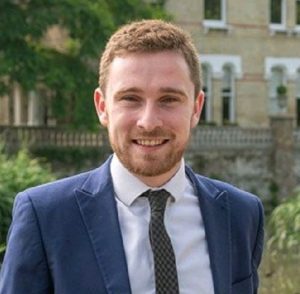 "My time at UCEM has been both challenging and rewarding in equal measure. Although at times it has been tough, and I have lacked motivation, I have learnt so much over the past four years, and can proudly say I am now in a trainee surveyor role.
"All the hard work was worth it in the end and I would thoroughly recommend UCEM to anyone looking to get into the industry!"
Kamile Ofoeme
MSc Building Surveying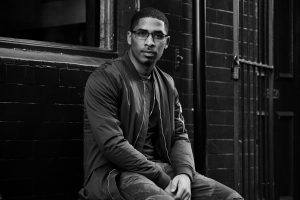 "I live and work in London. I will be graduating from UCEM with my MSc in Building Surveying.
"Prior to UCEM, I graduated from Goldsmiths (University of London) where I completed a BA in Fine Art & Art History. After this, I began working in the real estate/property industry.
"Initially, I just needed a job as a means of survival to support myself. For the past several years, I have worked for a number of large organisations including: Peabody, Network Homes and the Royal Borough of Kensington & Chelsea.
"It was, however, during my previous role as a leasehold officer for a local authority, where I first learned more about the built environment and gained an interest and passion for it. In my role within leasehold, I dealt with matters surrounding lease extensions, alterations requests, pre-sale enquiries and health and safety (asbestos and fire safety), which all gave me great insight into the industry.
"I also had the opportunity to work alongside many building surveyors. This was the moment when I decided to explore building surveying further and venture into my journey that led me to UCEM.
"A colleague at the time had recently started her MSc in Building Surveying at UCEM. As she explained the course further to me, she mentioned that she was also doing it through online learning. This method of learning appealed to me and I decided I would take advantage of the opportunity and apply on to the course. The flexibility of online learning allowed me to still work full-time, as well as learn and study towards becoming a qualified building surveyor.
"Pursuing a degree in the midst of a global pandemic while working full-time had its challenges; however, I was persistent and utilised as many resources and support services as necessary to help me get to the finish line.
"At first, I was sceptical about taking on a new subject area that I had no prior knowledge in. My Bachelor's degree was in Fine Art & History of Art, so the connection between art and building surveying did not come to me initially; however, as I engrossed myself deeper into the course, I soon learned that there is a strong correlation between art, design, architecture, and building surveying.
"I was able to use my prior knowledge of art and history and apply this to the degree. For example, building surveying involves a lot of observation and attention to detail – both skills also needed in art. Building surveying also involves heritage and conservation, which is also linked to both history and art. Over time, I've developed and made even more meaningful connections between the two subject areas.
"I used my love for art, photography, and creativity to set up an Instagram page dedicated to surveying. During the pandemic, I created @surveyingbuildings where I showcase my interest in buildings, architecture and building surveying.
"The Instagram page ended up being a benefit to my studies, as it created a way for me to network and connect with like-minded people, including chartered surveyors, and specialists in the industry, many of whom have been extremely helpful during my studies and have aided my development, as well as offering support and advice.
"One of the connections I made with a building surveyor resulted in them inviting me to shadow them for a survey on a Grade II-listed building. During this time, I observed a full home inspection that included the use of a drone to gather photography of the roofing – it was truly a game-changing experience for me.
"Since completing my studies in 2021, I have interviewed for several roles trying to find the right fit for me. I've recently accepted a job offer from a leading consultancy firm, where I will be working as an assistant building surveyor, inspecting civil assets for Network Rail on a CEFA [Civil Examination Framework Agreement] contract. I hope to continue building up my knowledge and skills, with the aim to soon complete my RICS APC and become chartered."
Vanessa Case
Chartered Surveyor apprentice (BSc (Hons) Real Estate Management)
"Successfully completing my studies feels free and exhilarating.
"Studying whilst working full-time has not been without its challenges but, as a result of this, I have an enhanced skillset and increased resilience. I particularly found the final semester a challenge and I overcome this with self-discipline and determination, which I could not have managed without the support from my partner, work supervisor and APC counsellor; for which I am forever grateful.
"I highly recommend online learning with UCEM. The VLE is easy to navigate, engaging and accessible anytime. I found this flexibility offers maximum opportunity for a study/work/life balance. The tutors and academic support staff have offered endless opportunities for support and my AOO [apprenticeship outcomes officer] has been outstanding. Thank you all.
"I am delighted to be graduating with First Class Honours in June. I feel extremely proud of this achievement and I am excited for the opportunities this will bring to progress my career."
Kiranjit Atwal
MSc Construction Management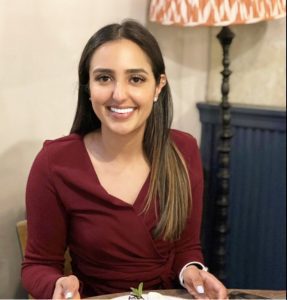 "I am so thrilled to have successfully completed my MSc. It feels like a great achievement.
"From working full-time to then literally giving up all my weekends to study was difficult but there is always light at the end of the tunnel!
"The support at UCEM was great. With it being an online MSc, the interaction within forums and being able to set up virtual meetings with lecturers made it the best thing – all whilst studying in the comfort of your own home!
"In addition to the UCEM support, I am extremely grateful for the support from my employer, Arcadis, who have been there at every step of the way.
"All modules were insightful but the 'Managing and Leading People' module which was led by Marios Konstantindis was one module which fitted with my ambitions the best and, therefore, I really enjoyed the elements of the lectures as this was something of huge interest to me.
"I am really looking forward to attending the graduation ceremony as it will certainly be great to celebrate all my hard work with my family!
"Congratulations to everyone graduating and thank you to UCEM!"
Jonny Bright
MSc Real Estate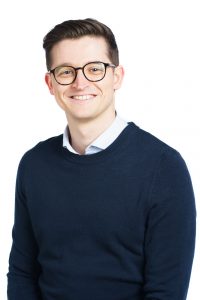 "Having recently graduated with an MSc in Real Estate with UCEM, I've looked back over the last two years with slight shock!
"I entered the world of surveying with no prior experience and, within a few weeks, I was studying valuations and development appraisals – a completely new world but one that I thoroughly enjoyed, if not always one I understood.
"The skills the MSc have given me will be invaluable as I approach my Assessment of Professional Competency (APC) with the Royal Institution of Chartered Surveyors (RICS); the aim is to be chartered later this year and then progress with Miller Commercial based in Truro, Cornwall.
"The partners of Miller Commercial kindly sponsored me through the MSc, whilst also giving me their time and expertise which has enabled me to get to this point in my career. Onwards and upwards!"
Everton Williams
MBA Construction and Real Estate
"My journey with UCEM began in spring 2020 with a leap of faith. I say a leap of faith because I had no clue how I was going to fund my studies following a conditional offer I received in spring 2019 that I had to defer due to financial constraints. After having gathered what was needed, I went right into what was my first online course.
"Motivated to succeed and filled with enthusiasm, I made sure to adjust my life around my studies which meant being present for most webinars (given the six-hour time difference) and making time to read on and around the topics. This was a major shift for me. I had not been in a formal learning environment in over seven years. Nonetheless, I made it work and I quickly got into the routine of things by the end of my first semester.
"The lectures were spot on when it came to disseminating information and the lecturers were respectful and delightful. The entire online experience via the VLE was first-class.
"What I did not and could not have anticipated, like many others around the world, was the pandemic. Living in Jamaica, we recorded our first case in March 2020. Even though this was an online programme, I knew that the pandemic would affect my studies somehow.
"Approximately one year into my studies and exactly one year since the pandemic came to the small island shore, I came down with a serious case of COVID. I was hospitalised and on a ventilator for a month unable to breathe on my own.  The following months got easier but weren't easy. I decided that I was not going to make that time away be the reason for me not completing my MBA. I had and did a lot of catching up post-COVID and it showed in my grades that semester, but I never failed a module.
"Having to study while overcoming health issues was never a part of what I imagined this journey to be; however, to be alive in 2022 and be able to say I have been awarded a Master of Business Administration in Construction and Real Estate is a very humbling achievement – one that I honestly don't believe would have been possible without the support of UCEM's staff.
"To all the graduates: congratulations on finishing this chapter despite the challenging circumstances of the past few years, and the very best of luck in your future endeavours."
Latoya Claxton-Morson
BSc (Hons) Quantity Surveying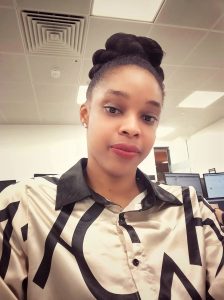 "I am brimming with immense pride and elation to have completed my BSc in Quantity Surveying with First Class Honours.
"The tutors and student support team have really made an everlasting impact on my time at UCEM. I fondly remember looking at my first assignment and questioning online learning due to the practicality required, but the support channels were reassuring.
"I particularly liked the convenience provided through the monthly payment schedule that allowed me to self-finance my studies without the weight of debt. There were also thoughtful student-centric adaptations formulated to assist with the hardships bred by the pandemic and helped me to continue with my studies.
"My professional preparedness has definitely been developed through the plethora of reading resources available and module content. Additionally, I am also grateful for all the support and encouragement received from my fellow students and the connections created. It was all a very arduous experience but I couldn't be more pleased with the end result and, overall, I am very thankful."
Ali Haggis
MSc Building Surveying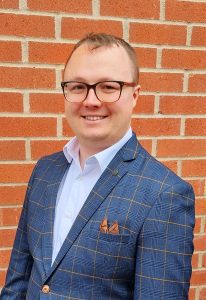 "The last two years studying with UCEM have been some of the most challenging and rewarding in my life so far.
"My Ulcerative Colitis diagnosis received during the course of my studies provided an additional challenge alongside studying part-time and working full-time, but being awarded a Master's degree is an incredible life achievement for me and a testament to my support network and family.
"Online learning was also a useful tool that made the whole process smoother – organising my time and workload was made a lot easier. I learnt a lot, my tutors really engaged me in the process, and I was greatly assisted by my work colleagues.
"My wife has been a constant supporter and champion throughout, and I can't wait to celebrate with her and my parents in June at my graduation!"
Kirsten Hald
MSc Real Estate

"I began the MSc in Real Estate at UCEM in February 2020. I had only entered the world of property a few months prior and had much to learn and navigate. Unfortunately, within a few months of starting my degree programme, the coronavirus pandemic struck.
"UCEM was able to quickly adapt in order to accommodate the student body. From the delivery of modules to additional support provided by the Student Central facility and the non-academic tutors, the response was fantastic.
"Having successfully completed my RICS-accredited MSc degree, I was able to sit the APC in order to become a Chartered Surveyor. The tuition at UCEM helped me to develop my competence and acumen which I was able to apply to my working role.
"The teaching staff, wide range of module choice and means of engagement and participation were all factors which made my time at UCEM extremely enjoyable."
John David
MSc Quantity Surveying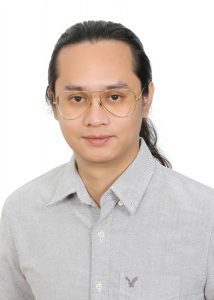 "Before I joined UCEM, I was hesitant about [studying via] any online learning system. I always thought that learning face-to-face was the best education.
"Surprisingly, when I started my journey on UCEM's virtual learning environment (VLE), I became excited by its potential. UCEM's online learning not only provides great opportunity to aspiring professionals who cannot travel abroad, it also provides flexibility and control over one's learning pace and time.
"Striving to achieve a postgraduate degree while working full-time, coupled with the challenges brought about by the recent COVID-19 pandemic, was not an easy task. As a civil engineer coming from a country where specialist quantity surveyors struggle to acquire international recognition, UCEM's online learning provided a great opportunity and platform to fulfil my objectives as an engineering professional; that is, to be one step closer to becoming a Chartered Surveyor and an internationally accredited professional.
"Kudos to UCEM's team of professionals for doing a great job! Cheers!"
Ali Powling
Chartered Surveyor apprentice (BSc (Hons) Quantity Surveying)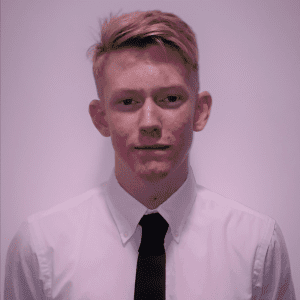 "Having recently completed my BSc in Quantity Surveying from UCEM, I have had the opportunity to reflect and look back over the previous four years and I am pleased to say that my overall experience of the course was very positive.
"It was encouraging to be able to apply what I had learnt in each module to my job role, and it was gratifying to observe how I was expanding my knowledge of the built environment which, prior to starting the course, was minimal!
"While it did take some time to adapt to online learning, I enjoyed the freedom it gave me to learn at my own pace, with opportunities for further research if necessary.
"I firmly believe that apprenticeships are an excellent option for those leaving full-time education and who are not sure that a conventional university route is the right path for them, and I would strongly encourage anyone in this position to give serious consideration to an apprenticeship route."
Brooke Matthews
Chartered Surveyor apprentice (BSc (Hons) Real Estate Management)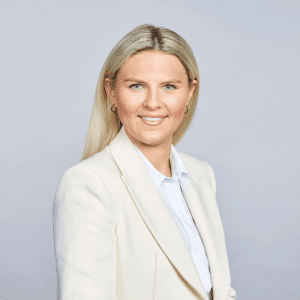 "I am very happy to have completed my BSc (Hons) Real Estate Management degree with UCEM during the challenging times since the outbreak of COVID-19.
"I joined UCEM via the apprenticeship route which meant completing my degree part time, alongside working for CBRE. It is definitely challenging completing a degree alongside working but it is really beneficial to be able to put the knowledge I have learnt at university into practise at work. By completing my degree online, this has offered great flexibility, allowing me to complete my studies in my own time, enabling an easier balance between work and university.
"I am due to graduate in June which I am extremely proud of. I am now focusing on completing my apprenticeship and achieving my APC in autumn 2022 to become a Chartered Surveyor.
"Thank you to the tutors at UCEM and the wider support staff!"
Jack Peacock
BSc (Hons) Real Estate Management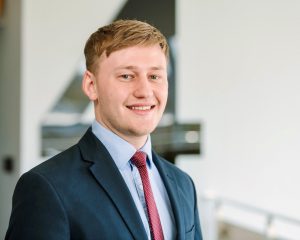 "After studying with UCEM for four years, I am delighted that I will be graduating with an Upper Second Class Honours Degree in Real Estate Management.
"The best aspect of undertaking a degree through UCEM is the possibility to choose a part-time route whilst you gain experience in the relevant job role. Working full-time whilst trying to achieve a degree was not easy; however, the way the course is formatted made the learning experience straightforward and easy to manage alongside working.
"I cannot wait to attend the Graduation Ceremony with my family, and I look forward to meeting fellow graduates on the day whom I have studied with over the past four years but not yet met. Moving forward, I aim to sit my APC in the autumn of 2022 and achieve chartered status."
David Freilich
BSc (Hons) Building Surveying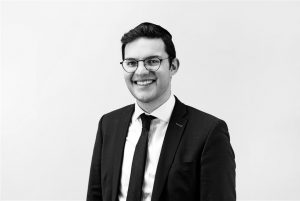 Studying at UCEM gave me the unique opportunity to find work whilst completing my degree. With all resources and lectures online, I was able to create my own schedule and ensure I was on top of both my work and university responsibilities.
Working and studying simultaneously not only allowed me to better understand everything I was learning, but gaining valuable work experience no doubt assisted me in gaining a job at the world-renowned CBRE.
As well as benefitting from the work experience, this setup has also trained me to motivate myself and has taught me organisational skills. These are priceless skills for my future career and will definitely put me in good stead for the upcoming process to becoming a Chartered Surveyor.
Neddy Carobert
BSc (Hons) Real Estate Management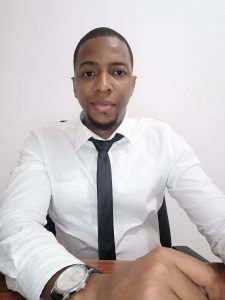 I recently was successful in completing UCEM's BSc (Hons) Real Estate Management programme. My journey with UCEM started back in 2018. I had (still have) professional development in the real estate industry as a target and was actively looking for an undergraduate programme to support me with this.
Given some personal constraints, I was searching for a university programme that would be flexible, directly related to my real estate job, provided accredited qualifications, and allowed for co-existence with my work schedule. UCEM fitted perfectly into those categories.
Having studied only in physical classes previously, the format of studying online was new to me and I needed to adjust; however, the well-detailed VLE [virtual learning environment] portal allowed the adjustment period to be very short. UCEM's academic support tutors, who were all excellent and timely in their responses to my questions, eased the adjustment as well. I really appreciated that correspondence I sent was met with thorough responses.
Being based outside of the UK, I was worried that, with an online format, I would be left to fend for myself but this was not the case. The quality of the programme structure, with delivery methods including recorded webinar sessions, e-books, study papers, interactive activities under the direction of the tutors, made the learning easy to digest. I particularly enjoyed the drop-in webinar sessions that became common towards the end of my studies.
In addition, the adaptability of UCEM must be commended, notably during the height of the COVID-19 pandemic where changes in assignment submission and mitigating circumstances helped in avoiding interruptions in studies as suffered by other 'physical' universities.
I would say though that the programme required a high level of self-discipline. I had to thoroughly plan my days so that I had time to attend or catch up on the webinars and for studying of the materials provided, especially considering the time difference. Though, I most often found myself at 3 in the morning going through materials, the journey was worth it and made easier with the support of UCEM, friends and colleagues. I look forward to joining the UCEM Alumni Association and benefiting from the services it makes available.