UCEM staff member wins best research paper award
Posted on: 24 June, 2019
A member of UCEM's Online Education Department won the Best Research Paper Award at a prestigious ceremony in Bruges last week.
Learning Technology Researcher, Dr Tharindu Liyanagunawardena, who is also the Chair of the Online Learning Research Centre, was recognised for her paper on automatic transcription software at the European Distance and E-Learning Network's (EDEN) Annual Conference.
Titled 'Automatic Transcription software: Good enough for accessibility? A case study from Built Environment Education', the paper was shortlisted alongside 23 other excellent submissions which were whittled down to eight finalists before being chosen as the best by an experienced jury.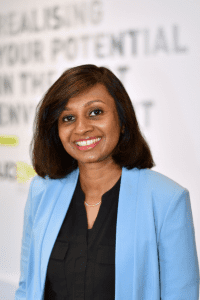 Dr Liyanagunawardena reflected: "I am still pinching myself to make sure it's not a dream! The chair of the jury said it was a unanimous decision and that when they critically evaluated each criteria there could be no other winner. They commended my openness and honesty about the scope of my study as well as being critical about the limitations of it.
"I am so proud to have been recognised for my work. The jury chair said that, methodology-wise, it was designed so meticulously they could not ask for anything more. This coming from Professor Alan Tait, a very well respected researcher in distance education, meant a lot to me.
"I would like to thank UCEM for giving me the opportunity and support to do what I am passionate about."
For more about the 2019 EDEN Best Research Paper Award, visit www.eden-online.org/2019_bruges/the-2019-eden-best-research-paper-award/
Dr Liyanagunawardena has written a short blog about her experience which you can read here.
To read the award-winning paper, click here.