UCEM Research Officer wins prestigious leadership award
Posted on: 20 July, 2022
A UCEM employee is the proud recipient of a prestigious leadership award for her efforts to push forward the sustainability agenda across the world.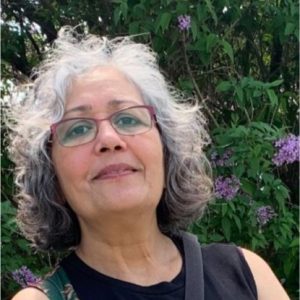 Dr Renuka Thakore, UCEM's Research Officer, will receive the 'Leaders for Development: Governor Enrique Tomás Cresto' award next month at an official function in Buenos Aires.
The award instituted by the Senate of the Nation; the Argentine Federation of Municipalities; the Latin American Federation of Cities, Municipalities and Associations of Local Governments; the Municipal Integration System America South Area and the Shalom Club  is bestowed upon outstanding people each year for the regional significance of their work in the integration and wellbeing of Latin American society and beyond.
Dr Thakore's work as Founder of the Global Sustainable Futures: Progress through Partnership Network, which initially connected with colleagues in Brazil before spreading into Latin America and across the world, is the inspiration for this nomination. The network seeks to realise the aims of the United Nations' (UN) Sustainable Development Goals (SDGs) through sharing good practice and engaging with coordinators across the world – currently at more than 2,000 coordinators in 135 countries.
The organising institutions wish to recognise Dr Thakore's contribution to the integration of Argentina in the world as a 'Leader for Development', highlighting her trajectory and the innovative approach of her actions as contributions to the wellbeing of its communities, an example of which was the former governor of Entre Ríos whose name the award adopts.
Dr Thakore comments: "I wanted to engage and connect with academics, businesses and individuals, bringing together Global South and Global North, to involve them in climate adaptation and resilience.
"With this goal, I set up a vibrant, strategically performing community that attracts enthusiastic like-minded coordinators worldwide. The network welcomes diverse sections and societies of the world and is committed to 'leaving no one behind' while contributing to SDGs.
"I love to dig into real-world problems and solve them by applying systems thinking and transdisciplinarity bringing together technologies, emerging trends in skills, education and employment, and future scenarios, and evaluating strategic realities through the multi-level and multi-dimensional integrated framing of sustainable development.
"My personal and professional journey over the last 35 years has taught me the key to this lies within every individual and organisation and how they are empowered through their external and internal support system. Building sustainable futures based on traditional systems is impossible. We must co-create them based on our shared values and common goods through innovative approaches."
To learn more about Dr Thakore and her network, head to the Global Sustainable Futures: Progress through Partnership Network webpage.