UCEM makes raft of new appointments to its academic team
Posted on: 23 December, 2021
UCEM's academic team is bolstered by the addition of nine appointments.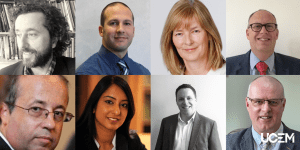 The new roles comprise four internal promotions, three of whom are colleagues that have worked as associate tutors on our modules , and five external appointments.
Alison Andrews joins from Edinburgh Napier University to become UCEM's academic delivery manager – real estate at postgraduate level.
Priti Lodhia is UCEM's new BSc (Hons) Quantity Surveying programme leader, moving from her role with the apprenticeships team, and having previously held postgraduate and undergraduate teaching posts within the institution.
Dr Graeme Larsen is UCEM's new BSc (Hons) Construction Management programme leader, joining from the University of Reading. He is the director of UCEM's Property and Construction Research Centre (PCRC) and co-ordinator for the International Council for Research and Innovation in Building and Construction's (CIB) W65 Working Commission.
Dr Steve Ruddock joins as an academic tutor and module leader our work-based research projects at level 6, having been an apprenticeship link tutor at the University of Salford.
Matthew Smith joins UCEM from the Royal Agricultural University. He has previously worked as a UCEM associate tutor and is now BSc (Hons) Real Estate Management programme leader.
Dominic Bottone and Dr Linda Juleff are now full-time academic tutors having previously been associate tutors. Matthew Fedigan and Rob Otter join UCEM as academic tutors, Matthew in a part-time law tutor position and Rob in a full-time role after teaching at the University Centre Peterborough.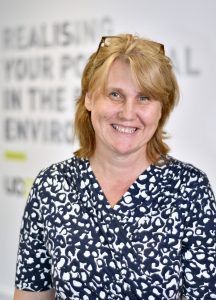 Cathy Higgs
UCEM's associate dean of school, Cathy Higgs, comments: "I am delighted that we have so many high-calibre professionals enhancing the academic team through a mixture of academic and practitioner appointments. It is also great to see how colleagues have progressed their careers internally within UCEM."
Here's a little more about each of UCEM's new team members:
Alison Andrews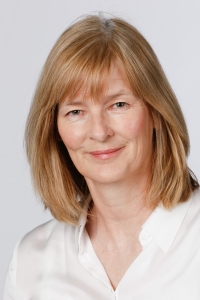 Alison is an academic delivery manager for real estate. After graduating with a degree in land economics, Alison worked in industry and became a chartered surveyor working initially in rating, then valuation and investment. She joined Edinburgh Napier University 15 years ago as a lecturer in valuation, teaching mainly on the undergraduate real estate course. In 2007, she became programme leader for the MSc in real estate management and investment and module leader for the 'Property Investment Analysis' and 'Real Estate Valuation' modules. In more recent years she has contributed to the development and delivery of the real estate provision for the graduate apprentice degree. Alison was part of the school leadership team at Edinburgh Napier for seven years, and has held a variety of leadership roles including school academic lead(s) for quality enhancement, then learning and teaching and more recently for online delivery. She is an RICS assessor for the assessment of professional competence (APC).
Priti Lodhia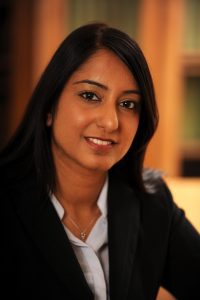 Priti graduated from Staffordshire University in 2002, having achieved a first class honours degree in quantity surveying. She qualified as a member of the RICS in 2005. Priti has a professional quantity surveyor (PQS) background, having worked with a number of the larger PQS firms in both London and Reading, prior to joining UCEM as a tutor in quantity surveying in 2008. Since joining UCEM, Priti has worked in the School of the Built Environment and in the apprenticeships team. She has obtained the Postgraduate Certificate in Academic Practice (PGCAP) and has become a Fellow of the Higher Education Academy (FHEA). Priti is involved in the delivery of various quantity surveying subject areas at level 3, undergraduate and postgraduate levels.
Dr Graeme Larsen
Graeme is a full-time academic at UCEM and a visiting professor at RMIT University Melbourne. Graeme studied for a BSc (Hons) in building at Nottingham Trent University then began working for large national and international contracting firms, rising to project manager. After several years of industry experience, Graeme returned to academia, gaining his PhD at the University of Reading. His thesis was titled 'A polymorphic framework for understanding the diffusion of innovation'. Graeme spent the next chapter of his career at the University of Reading, progressing from research fellow to associate professor. During this time, Graeme held several posts including director of PhD programme, research group lead and director of post graduate taught studies. Graeme is a Fellow of the CIOB, a chartered construction manager and sits on the Construction Industry Research and Information Association's (CIRIA) process and technology committee. On the international research stage, Graeme is the joint coordinator of the International Council for Research and Innovation in Building and Construction's (CIB) largest working group, WO65.
Dr Steve Ruddock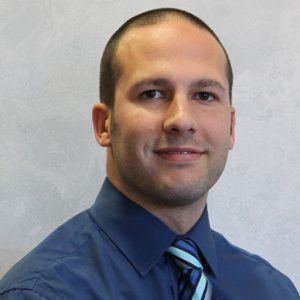 Steve is a full-time academic tutor at UCEM. Steve studied for a BSc in building surveying at the University of Salford and upon graduating in 2001, became a facilities manager/building surveyor for a chain of garden centres. After several years of industry experience in both building surveying and project management roles, Steve returned to academia and gained his PhD at the University of Salford (2009). His thesis was titled 'Assessment of the Built Environment for Healthcare: A Case Study in the Development of an Evaluation Framework'. Steve has held teaching and research posts at several further and higher education institutions, and most recently he has been working with degree apprenticeships as a link tutor at the University of Salford.
Matthew Smith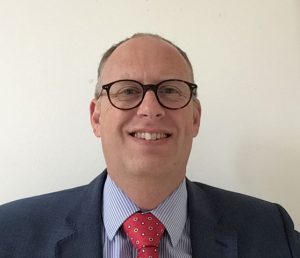 Matthew is a full-time academic tutor and the module leader for 'Planning and Development', as well as a tutor on other development and valuation-related modules. Matthew studied for a BSc Estate Management degree at Birmingham Polytechnic, is an MRICS chartered surveyor and has worked with the likes of Colliers International, Chestertons and King Sturge in valuation, agency, development appraisal and compulsory purchase. Matthew also has a Master's in education and has taught at Birmingham City University, Harper Adams University and the Royal Agricultural University, during which time he has been programme manager for both BSc and MSc Real Estate programmes. He has been an associate tutor at UCEM for over 15 years. He has won awards for teaching and student support, and was nominated for the prestigious Times Higher Education Award for the Most Innovative Teacher of the Year. Matthew has a multi-disciplinary approach, a real passion for teaching and learning, and great enthusiasm for the built environment.
Dominic Bottone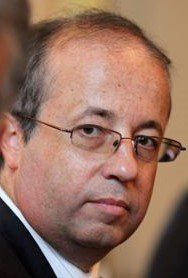 Dominic is a chartered surveyor with a BTEC HND in land use from Leicester Polytechnic (now De Montfort University). He then went into full-time work, achieving his diploma in surveying (building surveying) with UCEM in 1992, and was elected a member of the RICS in 1995. Since qualifying, Dominic has worked for both the public and private sectors carrying out various building surveyor roles and he has spent the last 20 years working for himself, providing advice on neighbourly matters and health and safety in design for both large and small clients in the hotel, bar, restaurant, residential and office sectors. For the last four years, Dominic has worked for UCEM as an associate tutor.
Dr Linda Juleff
Linda has a PhD; her thesis was entitled 'Advanced Producer Services and Urban Growth', investigating the contribution of business service firms to regional and city economies. She has previously held a number of prominent roles at universities throughout the UK, including faculty director of learning and teaching at Edinburgh Napier University and associate dean (enhancement) and head of graduate studies at Southampton Solent University, where, as chair of the university's research degrees committee, she played a key role in the university's successful application for research degree awarding powers (RDAP). Most recently, she has developed a portfolio career working on a variety of projects with universities. This has also included a return to UCEM as an associate tutor, a role that she had previously undertaken earlier in her career.
Matthew Fedigan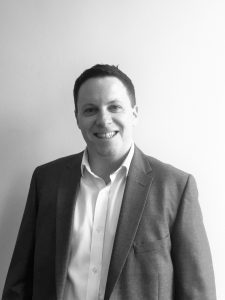 During Matthew's career to date, he has had the opportunity to work across the property, construction and legal sectors in the UK, Europe, USA, Malaysia and the UAE. He is a chartered building surveyor and has gained postgraduate qualifications in legalistic areas of practice and risk mitigation, including alternative dispute resolution, construction and property adjudication, mediation and arbitration. Matthew is the co-founder of Domec Professional Services, a successful multi-disciplinary international buildings consultancy business.
Matthew is a practising member of several distinguished alternative dispute resolution (ADR) appointment panels including the Construction Industry Council, UK Adjudicators and the RICS President's Panel of Adjudicators and list of certified mediators. He is regularly nominated and appointed to decide disputes as an adjudicator and hears a very wide range of construction-related cases of all values and of varying levels of complexity. With extensive UK and international experience as a chartered building surveyor, Matthew is often instructed in respect of major property and construction defects-related civil disputes. Matthew regularly accepts appointments to act as an independent expert, expert witness, and frequently undertakes related roles such as expert determiner in high value dilapidations actions, neighbourly matters, including acting as a third surveyor in respect of the Party Wall etc. Act 1996, all areas of boundaries and access matters, surveyor negligence cases, rights of light, as well as in construction and port site-related safety and environmental enforcement actions.
Matthew is a published legal academic and he is presently undertaking a PhD in construction law and ADR with Liverpool John Moores University. Matthew recently published a journal following peer review entitled 'Defects in Dispute : Common modern construction related defects and their context in construction disputes' in the Journal of Building Survey, Appraisal & Valuation.
Matthew is a member of the RICS NW UK Board and acts as an 'APC doctor' to support candidates from all backgrounds to attempt the RICS assessment of professional competence (APC). Matthew is a previous recipient of the RICS International Young Surveyor of the Year award and was also one of the youngest surveyors to achieve an RICS fellowship level of qualification in the institution's history. In conjunction with LandAid (the property industry charity), Matthew has developed a number of initiatives aimed at reducing youth-related homelessness. Matthew was recently introduced to LandAid's patron, HRH the Duke of Cambridge, in connection with his work in this area.
Rob Otter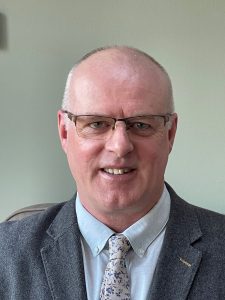 After 12 years in mechanical engineering, Rob retrained as a bricklayer and was employed by a local contractor. Many of Rob's early years in construction were spent working on heritage and listed buildings. A few years later, Rob started his own construction company specialising in high-quality residential projects including newbuilds, refurbishments and extensions, as well as a number of light commercial projects. During this period, Rob also qualified as a plumbing and heating engineer, going on to design and install various types of mechanical services.
Rob has helped to design and build a number of Passivhaus-type projects, as well as some restoration projects within the historic town of Stamford. As well as running a construction company, Rob also develops, manages and maintains a portfolio of rental properties.
Seven years ago, Rob started an HND Construction Management course which led to him completing a BSc in construction management with Anglia Ruskin University. While completing his degree, he was asked if he had considered teaching and, after giving it some thought, decided to give it a go. It's been just over four years now teaching in a wide range of construction subjects at University Centre Peterborough. Rob gained his teaching qualifications, completed his FHEA and completed an MSc in building surveying. His research for his Master's was titled 'An investigation into Low Carbon Technologies for Retrofit', investigating whether air source heat pumps are a viable replacement for conventional gas boiler heating systems.