UCEM launches TikTok channel
Posted on: 14 June, 2022
If videos are your thing then you can now follow and engage with us on TikTok!
We launched the channel yesterday to coincide with Graduate Celebration Week and ahead of next week's Graduation ceremonies, and we would love for you to get involved!
We will be sharing videos from events, as well as behind-the-scenes clips from those based at our Horizons office in Reading.
Our digital communications officer, Eliza White, will be leading on the channel's content.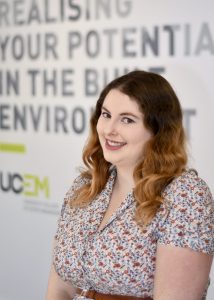 Eliza says: "TikTok is a fun and engaging social media channel, and it's great that UCEM has joined the conversation on there. I have so many ideas which I'm seeking to implement from the get-go and I can't wait to see UCEM's profile grow on TikTok.
"Launching around Graduate Celebration Week and Graduation means there will be a flurry of activity celebrating our most recent cohort of graduates and I really do hope that those graduating tag us in their videos too so we can share their content too and hopefully build up the collaboration on the platform.
"There's so much innovation and eye-catching content on TikTok and I am relishing the challenge of ensuring that UCEM's account stays up to date with current trends and delivers videos which inform and entertain."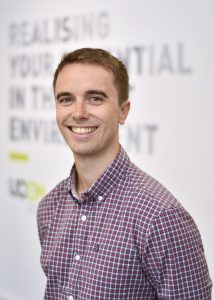 PR and social media manager, Andrew Belt adds: "Introducing TikTok to UCEM's suite of social media channels has gone from a question of if to when over the past year and I am delighted that we are now in a position to get going on the platform.
"It's a younger audience than there is on most platforms and it's important that we didn't launch without careful consideration. Eliza has been producing compelling videos for a while now and it's great that these will find a suitable home on TikTok from here on in.
"Joining the platform enables us to show a different, less formal side to the goings-on at UCEM and utilising the channel to its potential is going to be a lot of fun."
To keep up to date with us on TikTok, follow @studyucem