UCEM apprentice becomes Student Trustee and Lead Student Representative
Posted on: 11 July, 2022
UCEM Chartered Surveyor apprentice, Joe Orrell, is the institution's new Student Trustee and Lead Student Representative.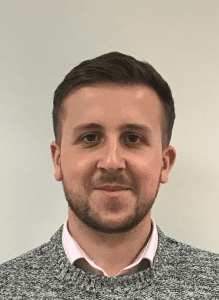 Joe Orrell
Joe, who is studying on UCEM's BSc (Hons) Building Surveying programme, begins in the dual role this month after being successful in his application for the position.
Joe will represent the student voice at Board of Trustees meetings and liaise between UCEM's student base, its staff and leadership to keep communication channels open and enhance operations.
Reacting to the appointment, Joe says: "The opportunity to become Lead Student Representative is a great privilege and it is very rewarding to be able to promote the student voice and ensure that constant improvement is made within the student community."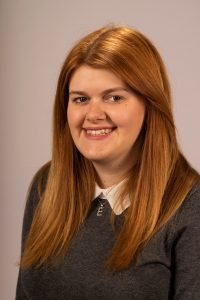 Elly Yeatman
Elly Yeatman, UCEM's Student Community Manager, adds: "The Student Trustee/Lead Student Representative role is the most prestigious within our student community and, therefore, great consideration is taken when appointing new students into the position.
"Joe's application and subsequent enthusiasm throughout the interview process really stood out and I am looking forward to seeing what he will achieve over the next year."
Joe will be in post for the 2022/23 academic year. To learn more about Joe and his aims moving forward, take a look at his opening article as Student Trustee and Lead Student Representative.