Principal Ashley Wheaton marks 10-year anniversary at UCEM
Posted on: 3 November, 2023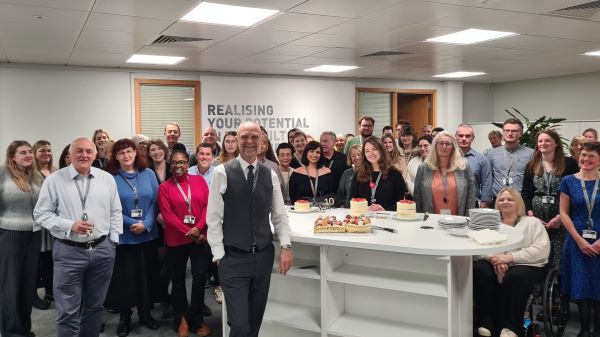 1 November marked a special day in the UCEM calendar as Principal Ashley Wheaton celebrated 10 years in post.
Ashley Wheaton celebrated ten years as UCEM Principal this Wednesday. In a hybrid speech to staff both at the Horizons office in Reading and to employees working remotely, Ashley looked back on his tenure to date and assessed the progress UCEM had made in that time:
"You can easily sum up the last 10 years with three words – college to university. We've become fully independent – we're a successful university in our own right and we should celebrate that success.
"As we look forward, the exciting thing is that we are more relevant than we have ever been. As an institution, there's more opportunity for us and there's more necessity for us than ever before."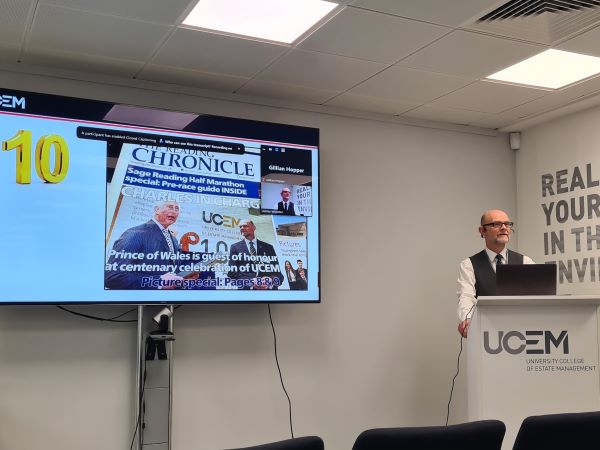 While the mood was jovial, Ashley also detailed some of the challenges UCEM had faced during this period:
"We've had to battle various headwinds and crosswinds that were not of our own making. Life didn't start well – the challenges of gaining independence were overwhelming, and regulatory burden has long been killing innovation in our sector.
"10 years on, we have doubled in size in terms of student numbers, 60 staff have become 270, and we are indefinitely a degree-awarding body. But most importantly, we're competing with every other university in the sector."
He touched on his highlight from the last decade – the visit from King Charles III (then Prince of Wales) during UCEM's centenary celebrations:
"We celebrated our centenary in 2019, and we were blessed to have our royal patron, the (then) HRH Prince of Wales as part of that. As I look back, this is probably my fondest moment – his willingness to understand what we do, who we were, meet with staff and ask questions was phenomenal."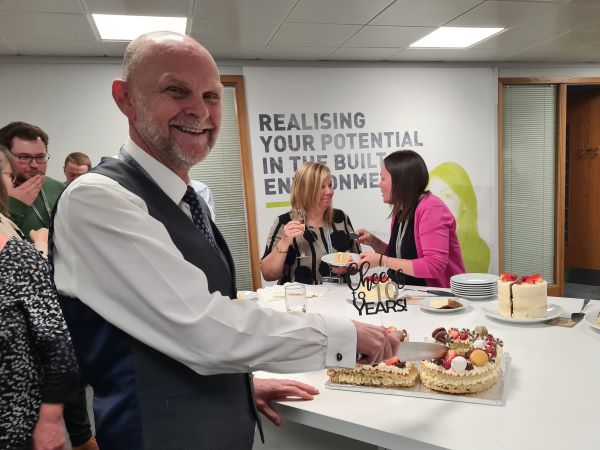 In closing, he thanked the efforts of all of the staff at UCEM in making the institution's ambitions a reality:
"I'm grateful for your willingness to embrace our vision and ambition and for your ability to strive and deliver the hard work that's necessary to achieve all the things that we do together.
"I don't go one event without talking about the incredible staff that make this possible. You make my job easy, because you all work extremely hard to achieve the things we set out to do.
"After 3652 days here, I can honestly say that this is the best thing I've ever done. It's the best job I've ever had, and one I'm grateful and privileged to have been doing."
Ashley's speech was followed by celebrations in the office, where staff were treated to cake and fizz.