2019 UCEM Teaching Excellence Awards winners announced
Posted on: 12 June, 2019
Leading lights from UCEM's Learning and Teaching and Student Experience departments were recognised with UCEM Teaching Excellence Awards today.
In all, 48 members of staff received 268 nominations across the five categories, with UCEM's Teaching Excellence Awards Panel whittling down the nominations to a winner and runner-up in each category, as well as selecting a Rising Star.
Innovation in Teaching and Learning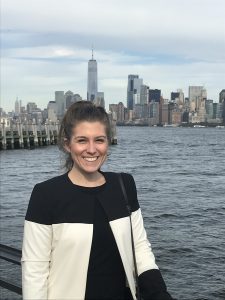 Real Estate Tutor, Natasha Collins scooped the Innovation in Teaching and Learning Award for the second year running. Among the comments provided in support of Natasha's nominations were:
– 'She was very insightful, pleasant and very upbeat and optimistic with how she delivered the course. I found her webinars very intuitive and also her work which can be found on social media made the connection with the topic of study more interesting and inspiring.'
– 'Her revision material was great! She provided us with a revision sheet for each topic which helped summarise the topics. This was something I had never seen before on any other module and I have been studying now for almost 4 years. Her support was outstanding and showed real creativity in giving us different material to help us feel confident and prepared for the exam.'
– 'Natasha was my module leader in Commercial Management, she was a real breath of fresh air! I found her to be knowledgeable on the subject and felt that she actually enjoyed teaching. When taking the module exam I felt more confident and prepared than I have in any other module.'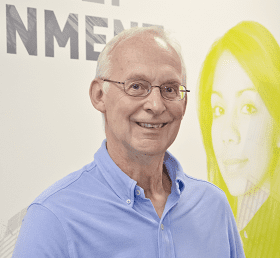 Runner-up in this category was Real Estate Tutor, David Fagan, who was commended in his nominations for the creativity he had shown in teaching his module.
Recognition of Excellence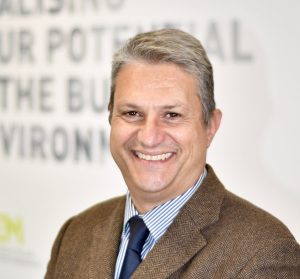 We had a new winner in the Recognition of Excellence category with Real Estate Tutor, Marios Konstantinidis taking home the prize. The comments made in support of his nominations included:
– 'He is committed to his students – he wants us all to do our very best – his teaching methods are brilliant and he never misses any information out.'
– 'Was very helpful with any questions and was excellent in his delivery of content throughout my MAN4POM Module.'
– 'Marios is an excellent Module Leader. He has been extremely supportive to me as a colleague and also to his students.'
The runner-up prize in this category went to Natasha Collins who was recognised for her commitment, feedback and support in delivering her modules.
Outstanding Commitment to Feedback

This is the first of three new categories for this year's Awards though the winner is no stranger to being recognised having been runner-up in the Outstanding Support for the Learning Experience of Students Award last year.
Law Tutor, Rose Chetwood, won this inaugural award with supporting comments including:
– 'Rose acknowledges previous feedback in a way that doesn't linger and take up learning time. Where possible she strives to make change to better the learning experience. Any criticism she's received has been taken graciously and if warranted, addressed. Where criticism of the course is unavoidable she apologizes and explains that unfortunately that is just how it has to be for certain areas, such as a lot of reading is required to gain an understanding of Law.'
– '[Rose's] Timeliness and quality feedback makes learning smooth and has a positive impact.'
– 'Rose's feedback is prompt, precise and effective.'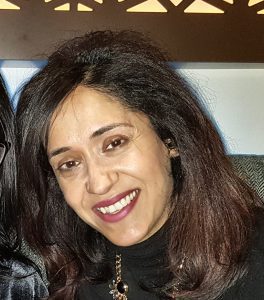 Runner-up was Real Estate Tutor, Sukhi Lidher, who was recognised for her helpful responses on students' discussion forums.
Outstanding Commitment to Academic Support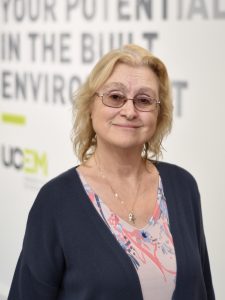 Joining Natasha in winning an Award for the second year in a row was Real Estate Tutor, Janet Hontoir. Janet won the Outstanding Support for the Learning Experience of Students Award last year and the comments in this new category this year included:
– 'Although she has her own module that she leads, she was always available to support other Module Leaders and very interested in how the students participate in the webinars and answered accurately making sure she's in line with the module leaders' approach of teaching.'
– 'Janet has provided a substantial amount of help and advice with my Economics and People and Organisational Management modules.'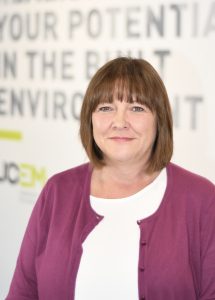 Runner-up in this category was Academic Programme Support Tutor, Lucy Walker, who was recognised for her commitment to the role and support provided to her peers.
Outstanding Contribution to Pastoral Support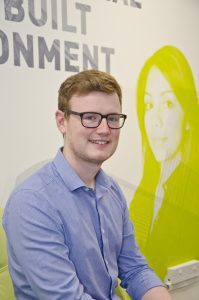 Our final new category saw Disability and Wellbeing Adviser, Richard Higgins, win for his efforts in providing outstanding pastoral support. The comments applauding Richard included:
– 'Although this may be an obvious nomination given Richard's position, he does go the extra mile and works to put support in place for students e.g. with the L&TE Team as an intervention where other support is either not applicable or is going to take time to set up.'
– 'Richard was very helpful at the start to ensure my wellbeing would be good throughout my studies and I know I can ask for advice if I need to.'
– 'Richard has been amazing during the last 24 months. I have ongoing medical health issues and he has always been supportive, pointed me in the right direction and helped me get disability funding which has made my life and study experience so much easier. I didn't know that these things existed until he advised me. Big Thank you.'
Runner-up was Apprenticeship Support Tutor, Sylwia Wodyk, who was recognised for her support provided to apprentices who were struggling with their studies.
And… the Rising Star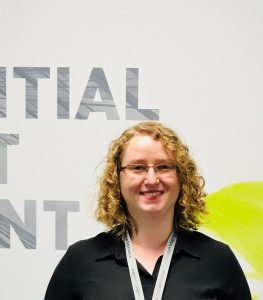 Sylwia Wodyk followed in Chartered Surveyor Apprenticeship Programme Delivery Manager, Andy Dodson's footsteps in winning this award which is given to a UCEM staff member who has made a massive difference to the learning of students, having worked for UCEM for less than two years. This is the one award which doesn't go to a public vote and was led by the Panel from having read through all the nominations.
Winners were given £100 Buyagift vouchers with runners-up and the Rising Star receiving £50 vouchers. The announcement of the winners was made at UCEM's all-staff meeting with the winners and runners-up to be invited to a formal event in recognition of their achievements at a later date.
Academic Programme Support Tutor, Sarah Brennan, who organised the awards, commented: "Massive congratulations to our winners, runners-up and nominees! I think it's worth reflecting on the breadth of nominations for UCEM staff across various teams and it's a pleasure to read through all the nominations which endorse our commitment towards student success.
"I was delighted that students and staff engaged with the voting process in large numbers for a second year running, taking the time to acknowledge the people who make studying with UCEM particularly enjoyable. I think the UCEM Teaching Excellence Awards are becoming a firm fixture in the calendar and I look forward to seeing who stands out in 2020!"
Inspired to work with us and making a difference to students' learning journey in the Built Environment? Check out our Vacancies page for more details on how you can get in touch about teaching opportunities at UCEM.