Work experience in the built environment: A case study
Posted on: 10 March, 2022
Work experience opportunities can give young professionals a route into an industry or a particular job.
This is true of the built environment as it is in any sector and for those fortunate enough to access work experience opportunities, it can transform their career.
One such beneficiary of a work experience opportunity is Elly Wallace whose opportunity came with commercial property consultants, Vickery Holman, in Plymouth just over 10 years ago.
A decade later, Elly, who went on to study on our BSc (Hons) Building Surveying programme and was nominated for Alumni of the Year at the 2021 UCEM Property Awards, is working in Australia as a senior project manager at global consultancy, Turner & Townsend.
Here, to fill in the gaps of her journey and to reflect on the value of her work experience for National Careers Week, Elly answers some questions about her built environment journey so far…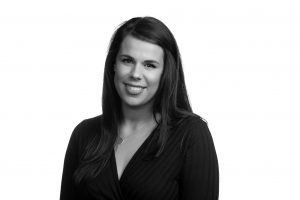 How did your work experience opportunity come about?
I was very fortunate that my friend's dad was doing some work with Vickery Holman at the time and managed to put me in touch with the HR manager.
How long was the work experience and what did you learn in that time?
I did a week when I first finished my A levels. Over the five days, I spent a day across each department including valuation, property management, landlord and tenant matters, business rates matters, and building surveying.
Around six months later, I bumped into one of the associate directors at Vickery Holman and told him how much I had enjoyed my time with the company and asked if there were any further opportunities for work experience.
He was kind enough to arrange more work experience and, for the next nine months, I would organise days to come into the office that fitted around my work schedule in a local restaurant. In November 2011, I was offered a temporary admin role at Vickery Holman and that was be the beginning of my career in property and construction.
What did the work experience lead to?
The work experience enabled me not only to gain insight into what areas of surveying interested me, but it led to my first job in construction and eventually the sponsorship of my degree.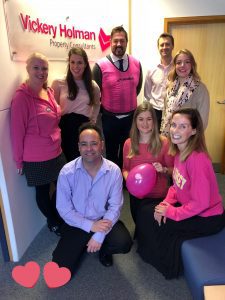 Then and now: (L-R) Elly and colleagues at Vickery Holman during her work experience; on the beach in Australia enjoying her new life
What have you achieved in your career after this?
Following the work experience, I have completed a degree in building surveying with UCEM, been promoted numerous times, qualified as a Chartered Surveyor in project management and I am currently working on the other side of the world.
What advice would you give to people considering doing work experience?
It is the one of the best things you can do for your career. Not only do you get a hands-on experience of the role, but you can also show potential employers your worth, dedication and drive which is much more difficult to portray on a CV!
And what advice would you give to employers on offering such opportunities?
I appreciate that work experience requires time and effort from the employer, however, the advantages to businesses in unlocking potential future talent can far outweigh those initial sacrifices.
Thanks for sharing your story, Elly! Best of luck with your future career in the sector.