Sustainability initiatives during the pandemic
Posted on: 3 June, 2021
As with many things, momentum has been affected by the COVID-19 outbreak last year as we have adapted to new working practices with our Horizons HQ open intermittently during the past 12 months.
Sustainability continues to be embedded in our learning resources but the gains from an operational point of view have been less visible so, here, we pick three new sustainability initiatives achieved during the pandemic…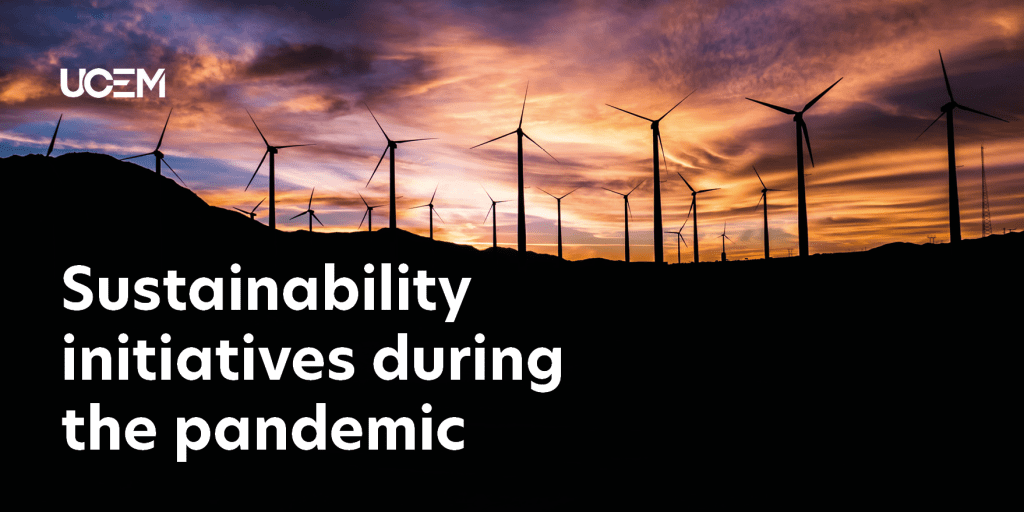 We became a host partner for Responsible Futures
Having first gained our NUS Responsible Futures accreditation in 2018 and followed it up with re-accreditation last year, we extended our efforts with the programme by becoming a host partner for 2020/21.
But, what is Responsible Futures you may well ask? Well, to quote current organisers, Students Organising for Sustainability – UK (SOS-UK), it is 'a whole-institution supported change programme and accreditation mark to embed sustainability across all aspects of student learning'.
In practice, Responsible Futures is a biennial student-led audit of a university's sustainability credentials. It is a chance for students to critically assess an institution's commitment to sustainability and offer feedback on what more can be done to enhance what it's doing.
The accreditation is a valuable part of what we do and we were successful in becoming a host partner, alongside De Montfort University, for 2020/21. Over the past year, we have led on a number of sustainability webinars, sharing best practice with colleagues and students from universities across the UK.
In our view, every university should enrol on the Responsible Futures programme, and we intend to enhance our relationship with SOS-UK moving forward so we never rest on our laurels sustainability-wise!
We saved a lot of trees!
In a move to support our aim in removing all paper from our work, our HR team implemented the use of e-signature software, DocuSign, to take care of all employment contracts in October.
As of May 2021, this is estimated to have saved 3,533 kilograms of wood, 86,825 litres of water, 8,249 kilograms of carbon and 574 kilograms of waste. Not bad!
We toilet-twinned!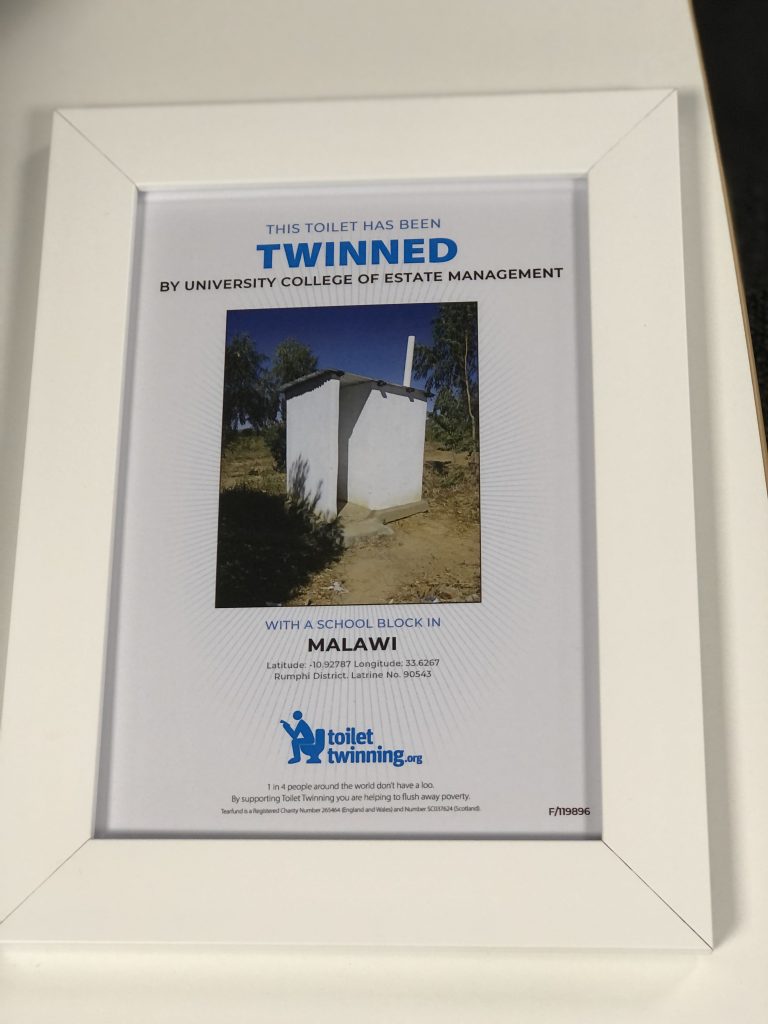 Our FM team sponsored a toilet block in Malawi. Here, our head of facilities, Kathy Matthews, explains more:
Did you know that more people have a mobile phone than a toilet?
For millions of people, a toilet is not something they are familiar with, and even more concerning is the lack of their understanding as to why clean sanitation is so necessary.
In 2021, UCEM sponsored its first school toilet block in the Rumphi district of Malawi via toilettwinning.org.
Toilet Twinning funds the work of international relief and development agency, Tearfund. It was set up to enable people to sponsor (or 'twin') a toilet in the developing world, but it is far much more than this: donations are used to provide clean water, basic sanitation and, importantly, hygiene education to communities.
How it works
The organisation spends time gaining villagers' trust before they even talk about sanitation. They bring villagers together in workshops and encourage them to join action groups focused on issues that concern the community, such as farming and land use; as part of this they will look at the link between practices such as open defecation and ill health. For many, this is a revelation – they have never understood why their children fall ill with sickness and diarrhoea in the rainy season. Then, they are keen to have a toilet.
Before any building starts, there's hygiene education on practices such as handwashing too. This is key to behaviour change in the long term and is even more pressing in light of the COVID-19 pandemic.
If you strongly believe that the best way to bring transformation in poor communities is to work with them, rather than doing things for them, then for just a £60 donation you can twin your toilet with an impoverished family's household, or for a little bit more a school in a country of your choosing.
In return, you get a certificate, complete with a photo and GPS coordinates so you can look up your twin's location on Google Maps but, more importantly, you have the knowledge that you have made a real sustainable difference and transformed lives!
Let's make the world we live in one that values toilets more than mobile phones! Visit http://www.toilettwinning.org to find out more.
P.S. You can now even support via tap-twinning or bin-twinning!