Student stories: Leslie's experience of being an international student
Posted on: 26 June, 2019
Our latest 'Student stories' blog comes from our BSc (Hons) Building Surveying student, Leslie James, who tells us about his experience of being an international student at UCEM…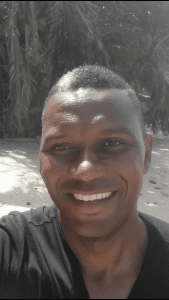 I have lived in the Republic of Trinidad and Tobago (T&T) since birth; specifically, on the island of Trinidad. T&T is a beautiful, sunny twin island nation that is southernmost of the West Indies in the Caribbean, with a population of approximately 1.3 million. We were once colonized by the Spanish, French and English. This is reflected in our culture, past building designs, local cuisine and races. Hence, it is a 'melting pot' of all these things.
Growing up in Trinidad, like everywhere else, has its advantages and disadvantages. This, coupled with being raised in a single parent family with limited financial means, posed a challenge. Despite this, I was always a dreamer. This helped me to think beyond those challenges. It does not make the challenges disappear, but it inspires hope and faith to get through them.
That hope and faith pushed me beyond wanting to be a doctor, lawyer, accountant or engineer. Not that anything is wrong with these career paths by any means – they are all fantastic; however, I felt they were not my path to take. Those were the careers that were at the forefront in T&T, at least in my opinion. But I was interested in Urban Planning, Design, Landscape/Interior Architecture, etc. In a nutshell, the built environment, but with some creativity. None of these programmes were offered in T&T. However, I came across a BSc (Hons) in Building Surveying, while researching UCEM. UCEM was recommended to me by a past tutor. I found Building Surveying to be a perfect mix of my various interests. Since it was not offered locally, I applied to UCEM.
I have been a student with UCEM since September 2015 and I will be completing my studies in August 2019. Even though I am a student outside of the United Kingdom (UK), I never saw myself as being at a disadvantage, however, I knew I had my work cut out for me. Over the years I have had to work extremely hard to keep my grades at a certain average; particularly as I am not in the industry.
Nevertheless, studying at UCEM makes me feel that I am a part of an international community. There are students from different countries in Africa, Asia, Europe, etc. I realised that there are others as well who are not from the UK, or even a few that are also not in the industry. It brings me a sense of comfort knowing that I am not alone.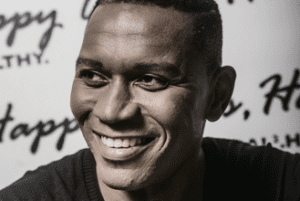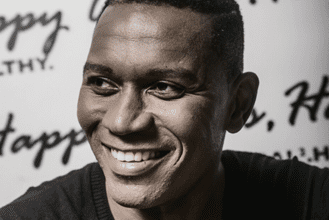 Certainly, online learning has contributed to this international community and I believe it will become more commonplace than the traditional classroom or face-to-face teaching method. I view studying with UCEM as being part of the future. Therefore, I would encourage any prospective international student to try online learning with UCEM as an alternative to attending university in person. Opting for online learning is more economical and affords you more flexibility with your schedule, thus allowing you to both work and study. It also affords you the opportunity to connect with students from various countries and diverse cultures. With hard work, perseverance and patience, studying at UCEM can be a rewarding endeavour.
Inspired by Leslie's story? Why not check out our range of undergraduate programmes and see if one could be right for you to take your first steps in the Built Environment.
If you are a current student and would like to tell your story, email press@ucem.ac.uk with your idea and our team will get back to you.