Our range of degree programmes are recognised in the industry through multiple accreditations.
Our undergraduate programmes are designed to develop your academic skills, whilst building on your workplace experience. With delivery through supported online education our programmes are accessible from anywhere in the world, allowing you to study with us wherever you have an internet connection – from home, or the office, and across all platforms.
Further information on the number of applications, offers and student registrations for those who intended to start an Undergraduate programme with UCEM in 2018-19 (open in new window).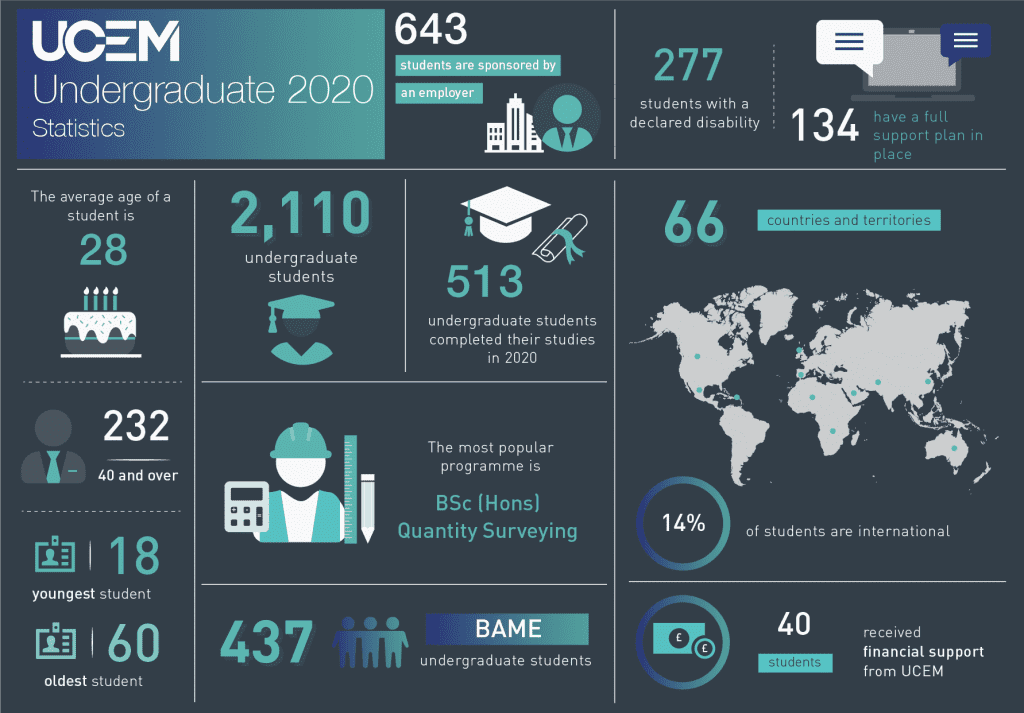 Programmes available: