Student stories: Laetitia's surveying journey so far
Posted on: 8 June, 2020
Laetitia Reboux is a student on our MSc Quantity Surveying programme. A native of France, Laetitia is a Cadastral Survey Manager for the Land Tax and Cadastral Survey Department in Toulon (in the south of the country).
Laetitia would like to work abroad and decided to enrol on our MSc programme to support this ambition.
Here, in her own words, is her story…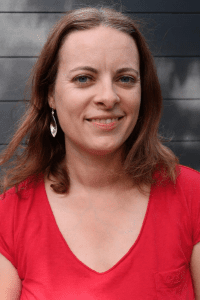 In my current role, I manage cadastral surveyors and land tax valuers.
I decided to study an MSc in Quantity Surveying because I would like to change the course of my career and get the chance to work abroad. I'm still in between Quantity Surveying and Land/Cadastral Surveying.
I've been offered a place to study a PgDip in Geospatial and Mapping Sciences at Glasgow University next September – I've been trained in the civil service and do not have a degree yet in Land Surveying so this is the chance to make up for that.
I was a bit concerned my lack of experience in Quantity Surveying would be challenging to find a job after graduating, and I know land surveyors are very much sought after too, so I find the future more reassuring having those two degrees. Obviously, a job that would provide me with the opportunity of using the skills that I've learned in both subjects would be perfect!
UCEM
I found the programme online, a bit by chance. I was looking for an online teaching institution to get a degree in Land Surveying, so I could study and keep working for a while, but I wasn't too hopeful since it involves a lot of practice and field work. I saw that quantity surveyors were sought after across the world too so I went for it and I do not regret it because, among other things, I enjoy learning about the project and cost management side of the profession and I believe these are excellent transferable skills.
Support
I found the support at UCEM great. The support from the tutors was excellent, and even though I didn't need wellbeing support, it was good to know they were there and very much getting their presence known across the student population.
Online learning
I quite liked the independent aspect of online learning. I have always been a bit more comfortable with learning at my own pace so it was perfect for me. The tutors are monitor the forum effectively in order for students to get fast answers to our questions.
The future
My future career aspirations are still a bit unclear at the moment, but with those two degrees (QS and Land Surveying) I'm after, I'm hoping to get a work visa in 2021 to work abroad either in Land Surveying or Quantity Surveying (or as I suggested earlier, somewhere crossing the boundaries of both!).
Thank you for sharing your story, Laetitia! Best of luck with your continuing studies and we hope you will be able to find work abroad next year!
If you, too, would be interested in studying on our MSc Quantity Surveying programme, head to the programme webpage for more information.
Are you a student of ours who would also like to share your story? Email press@ucem.ac.uk and our team will get back to you.