Reading Prison competition: The shortlisted entries
Posted on: 11 August, 2021
We will be passing on each idea to an academic of ours to debate on behalf of the students in a podcast next month, at which point the winner will be decided by a public vote.
We will be updating this article with a summary of each shortlisted entry throughout the week so keep an eye out on our social media channels for updates.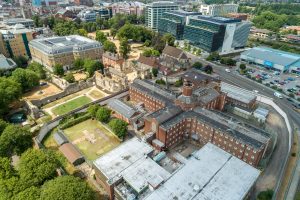 Multi-space youth centre – Rachel from The Wren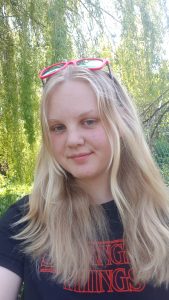 Rachel suggested turning the site into a multi-space youth centre.
Rachel explained how there are few youth centres in the town which can create a rise in children spending time in unsuitable public spaces and being enticed into crime. The youth centre would be a safe space for young people to spend time with their peers, with adult counsellors on hand to provide support and guidance should it be needed.
There would be a basketball court, a games room and a relaxation room kitted out with comfortable seating. There would also be classrooms for school classes and workplaces which support children to hire out. Alongside the classrooms would be a sensory room and a quiet room.
Other facilities on the site would include: an arts and crafts room, a film theatre, a kitchen staffed by cooks who could provide demonstrations and teach young people how to cook, a graffiti wall for kids to find their inner Banksy and a football pitch.
The site would be available to hire out to charities which support young people through various challenges.
Shelter for the homeless and recovering drug addicts – Elliot from The Downs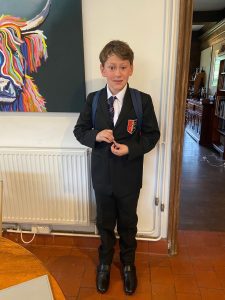 Elliot suggested turning the prison into a shelter for the homeless and recovering drug addicts.
Cells would be turned into rooms and the kitchens would be refurbished and chefs hired to provide meals. Certain rooms would be allocated to recovering addicts going 'cold turkey'. Space for a library and comfortable reading chairs would be provided. The courtyard would include a football pitch, a basketball court and benches for guests to socialise on.
The visitor room would be turned into a more inviting area with the glass dividers removed and family and friends able to catch up with shelter guests. Improvements would be made to the surroundings of the site through crowdfunding.
Elliot's hope would be the shelter could be a catalyst for helping people get their lives back on track.
Museum and hotel experience – Arhan from Reading School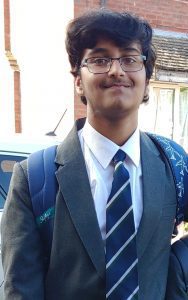 Arhan suggested turning the site into a museum and a unique hotel experience.
The prison would be divided into different zones. Tours would start from the central part of the museum where you could also buy some refreshments. A wing would be unchanged to convey the 'spirit' of the prison, B wing would showcase the history of the museum, C wing, where Oscar Wilde was incarcerated, would be dedicated to the prisoners who spent time there and D wing would lead to the amenities building.
C wing would double up as an overnight prison experience where guests would stay in cells with 'prison guards' patrolling the premises. Guests could choose to have normal food or prison food, and could leave at any point. This would generate some income for the museum.
The aforementioned amenities block could be turned into a hotel. This overlooks the prison and is located by the Abbey Quarter in the town centre, making it ideal for tourists. The gym could be used by guests too.
Arhan's vision would be that guests would be immersed in the history of the prison whilst enjoying a new experience.
Boarding school – Erin from Waingels College
Erin suggested turning the prison into a boarding school.
Some cells would be turned into bedrooms, others into classrooms. The football pitch would be used for PE lessons and a swimming pool would be added to the site.
The school would be open to students of all backgrounds and incomes. The boarding element would allow students who live further afield to benefit from the school and enjoy living and studying in the centre of Reading.
Erin's hope would be the school would particularly benefit those who may not be able to access some of the features of the school elsewhere with the social benefit a large driver behind the project.
Congratulations to all the shortlisted students! Keep an eye out on our social media channels for more reaction and look out next month for our podcast debate and public poll which will determine the winner!