Our students in focus: Enhancing careers within the Built Environment
Posted on: 10 April, 2018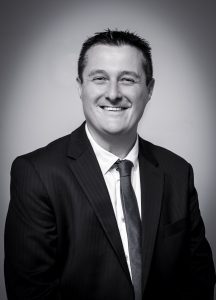 Moving on up: UCEM alumnus, Dean Knowland
"At the age of 35 I was being overlooked for Commercial Management positions due to a lack of degree qualifications," says Dean Knowland.
"I am now working in a project quantity surveying consultancy in Dubai on some of the largest and most iconic buildings in the world, including the new tallest building in the world [Burj Khalifa]. Without the degree I most certainly would not have got a look in."
Now 41, the degree Dean credits as transforming his career is the BSc (Hons) Quantity Surveying degree he gained from UCEM. Dean is a Quantity Surveyor for Omnium International Limited in Dubai and has been in quantity surveying for nearly 20 years but feels he had got as far as he could go in his career without gaining a degree.
"In the first year, it was a struggle to get back into the method of academic writing methods, but, through guidance and help from UCEM, it was soon overcome," he says.
"The method of learning is perfect for people such as myself who have worked in the industry for many years and never got a qualification. The VLE platform is very user-friendly and easy to navigate. The mixed use of learning resources from videos to case studies really helps those that don't enjoy solely reading from a textbook."
Dean's experience is representative of many of our students who wish to go to the next level in their career.
Annie Chu was a Quantity Surveyor when she enrolled onto UCEM's MBA Construction and Real Estate programme.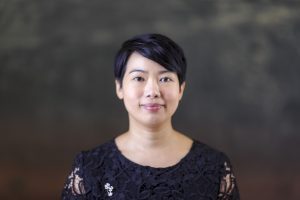 Business entrepreneur: UCEM alumna, Annie Chu
Now a Co-Founder of QnS Consultancy Limited in Hong Kong, she says: "The programme equipped me to go from a professional quantity surveyor to a business entrepreneur.
"I fully utilised the knowledge gained from the programme in my start-up company, from setting up business strategies and team building to marketing, accounting and financial control.
"I obtained useful knowledge and extended my professional network to other countries during my studies. It also broadened my understanding of business organisation and gave me the skills I needed to co-found a start-up company.
"When I graduated, I started up QnS Consultancy Limited. UCEM's MBA programme was tailor-made for me to acquire all the necessary skills and knowledge to overcome the difficulties you inevitably encounter during the start-up process. It was great to have the chance to rehearse the setting up of my company before doing the real thing!"
Jodie Ronan is the COO of Ronan Group Real Estate in the Republic of Ireland and followed in the footsteps of her husband when she enrolled on UCEM's MSc Real Estate programme, graduating with a Distinction.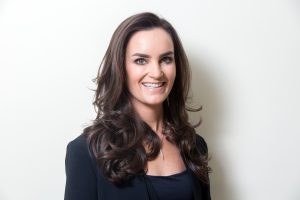 Real estate COO: UCEM alumna, Jodie Ronan
"Despite working in real estate, I didn't have an educational background in real estate. After the financial crash, I thought it would be a good thing to have a property qualification under my belt," she recalls. "I have an onerous job and UCEM's programmes can be done in your own time so that was the key draw – the fact that it was flexible around my work.
"At a conventional university, I would not have been able to make my lectures as I work long hours.
"What I loved about UCEM was that, at the start of the module, all your core learning materials are set out on the VLE [Virtual Learning Environment] and you can see what topics you will be studying when. It also showed me when my assignments and exams were so I could plan accordingly.
"My current day-to-day role is predominantly asset management of an investment portfolio. The UCEM MSc Real Estate programme was very beneficial as it went through all the topics which relate to my current job and furthered my knowledge base."
If you, too, are working within the Built Environment sector and are interested in seeing how a UCEM programme could boost your career, then why not have a look at our range of undergraduate and postgraduate programmes. You may also be interested in what other students/alumni have to say about studying with UCEM and a variety of testimonials can be accessed here.