Colleagues to students to business partners
Posted on: 30 June, 2022
Where do you go next after your studies at UCEM? Do you seek a promotion in your workplace, armed with your new degree? Is the degree a necessary step en route to becoming chartered? Or is it the launchpad for something more?
For our MSc Real Estate alumni, Cillian Doyle and Steven Cronin, studying with us led them to set up their own business together.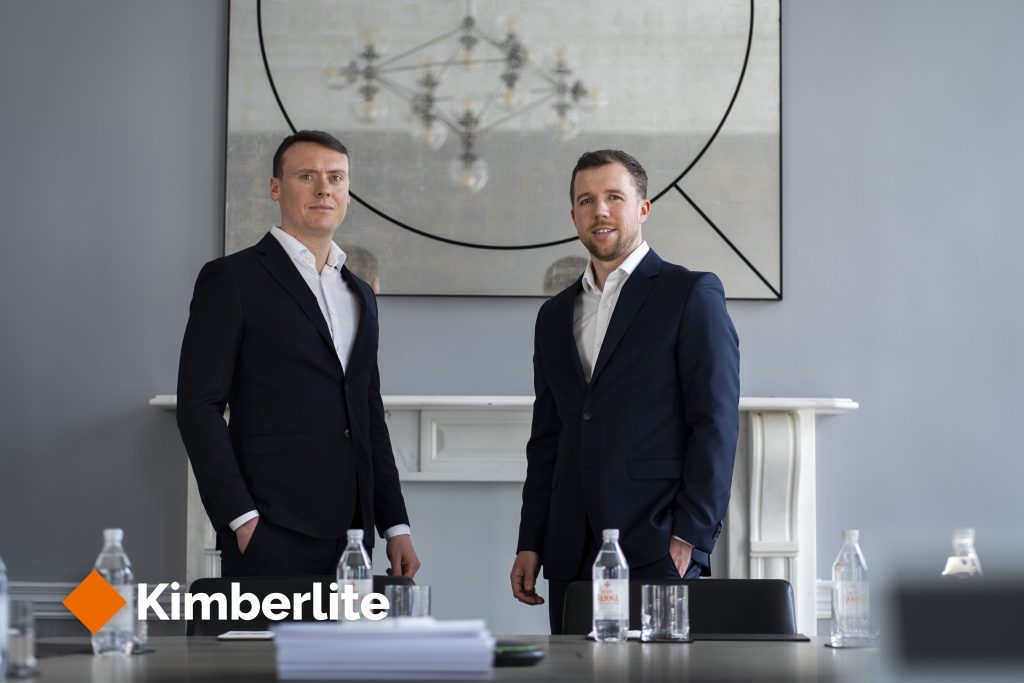 L-R: Steven Cronin and Cillian Doyle
The two men from Dublin, however, already knew each other before embarking on their studies in 2017 and, in fact, Cillian was inspired to follow Steven on the course after they met for a catch-up.
"We met in 2014 when we both took positions working with Hudson Advisors, asset managers for Lone Star Funds investment in Ireland," Cillian recalls. "Although we worked in separate areas of the business, we struck up a friendship as two of the younger members of the Irish office. It was a great few years!"
Steven picks up the story: "After several years with Hudson Advisors, I took up a role with Savills in its investment department, focusing on the sale and acquisition of large-scale investment assets in the Irish market. Cillian remained with Hudson Advisors and transitioned into a portfolio management and underwriting role across the UK and Ireland.
"I had been researching further education and had decided to do a Dublin-based MSc Real Estate course but, the more research I carried out into UCEM, the flexibility of its MSc course persuaded me to opt for that option. It also really appealed to me that UCEM is recognised on an international level, providing me with opportunities to work abroad in the future.
"I met Cillian for a catch-up lunch one day and filled him in on the course and when I was starting. On hearing what was on offer, he decided to do it too."
'Sowing the seeds'
Studying on the same programme meant Cillian and Steven were able to bounce ideas off one another with fortnightly catch-ups aiding their learning. As well as discussing the programme, these meet-ups sowed the seeds for striking out on their own.
"From the outset, we decided that we should meet one evening every two weeks to review our studies and help each other," Steven says. "It was great to have this support when the course was online and it was during these sessions which we laid the foundations for setting up a business together."
Despite laying the foundations for Kimberlite during these fortnightly catch-ups , it wasn't until a few years later that the men decided to act upon their idea.
"After completing our studies, we both ended up taking up roles with Quintain [a large-scale residential developer]; Steven as a senior development manager and me as a senior portfolio manager," Cillian explains. "After a couple of years, Steven approached me one day in the office with the idea of setting up our own development management practice and it blossomed from there."
So, how long did it take for the idea to come to fruition and what was done to bring the firm to life?
"In all, it took a year to come to fruition," Steven states. "It started with an idea and from there we had to narrow down our focus and begin to target our initial clients to ensure cash flow on the foundation of the business.
"As you can imagine, this was a difficult process, as you are asking someone to take a bet on you, but we were lucky enough to find some great people who believed in us and our ideas.
"As we were still working in our previous roles, this was all done at night. In addition to this, we also worked in the background on our reporting templates, branding and all other aspects of admin that come with setting up a business."
Kimberlite
And so Kimberlite came to be – a boutique acquisition and development management company, combining institutional standard service with industry insight and guidance. Cillian and Steven identify sites which suit their clients' criteria and implement a business plan, managing the process from planning through to sale.
The men pride themselves on their reporting which is a key part of earning the trust of clients and keeping them fully informed on the progress of their developments. They aim to be market-leading in their industry and focus on both Irish and overseas opportunities.
Were there any lessons from UCEM that they have put into practice with their business?
Steven answers: "In addition to all the technical and business knowledge gained, collaboration was definitely the key thing to come out of our time with UCEM that we have transferred into our business.
"We both have a different set of skills and talent but work together hand-in-glove on everything, solving problems and producing innovative ideas. At UCEM, it was also important to use the network around you to aid your studies which is also very important in business."
Studying with UCEM
Cillian admits to being 'apprehensive' about embarking on the MSc Real Estate programme at the time with studies being added to his already busy schedule with work.
"The feeling of apprehension didn't last too long though as the professionalism of the portals, lectures and notes provided by UCEM were top class," he shares. "The flexibility to watch a lecture live or watch it back at any time was game-changing when trying to balance a busy workload. If lectures were missed, you still had opportunities to interact with your classmates via the forums and message the lecturers directly with queries."
"The quality of the lecturers and the information delivered is what made UCEM stand out for me," Steven adds.
"From previous experience and discussions with colleagues, I often found third level education [higher education] to lag the private market practice and things to be done slightly different in the real world. With UCEM, this certainly wasn't the case. It was noticeable that the curriculum was refreshed constantly whilst all the lecturers were extremely impressive."
Advice for others
Cillian and Steven are playing out their dreams as entrepreneurs with an exciting future ahead. What advice would they give to others also wishing to set up their own business?
"If it is something which you truly have a passion for, go for it," Cillian recommends. "But most importantly, give yourself plenty of time to set it up. Establish your business planning and project your revenue streams to try and best evaluate the viability.
"At the end of the day, it is a roll of the dice but we firmly believe that if we keep putting in the hard work and stay true to our beliefs in the business, then all you need is a bit of luck!"
Best of luck to you both! To learn more about our MSc in Real Estate, head to the programme webpage.
If you are an alumus/a of ours and would like to share your story, please email press@ucem.ac.uk and our team will get back to you.